Joachim Low: We'll reach last four
Germany coach Joachim Low predicted that his side would reach the World Cup semifinals as he prepared for the last-eight clash with France with a fully-fit squad of players.
- Honigstein: Low facing leadership dilemma
- Smith Imbalance may be Germany's downfall
Speaking on Thursday -- 60 years to the day since West Germany lifted the World Cup for the first time with a 3-2 win over Hungary in the 1954 final -- Low said: "We will reach the last four."
Amid much discussion over the lineup in Germany following the 2-1 extra-time win over Algeria in the round of 16, Low told reporters: "We contemplate what's best for the team ahead of every match."
The coach was backed by weekly newspaper Die Zeit, which said: "Low does everything right," but TV network ARD replied through their Sportschau online outlet, headlining: "Low does a lot of things wrong."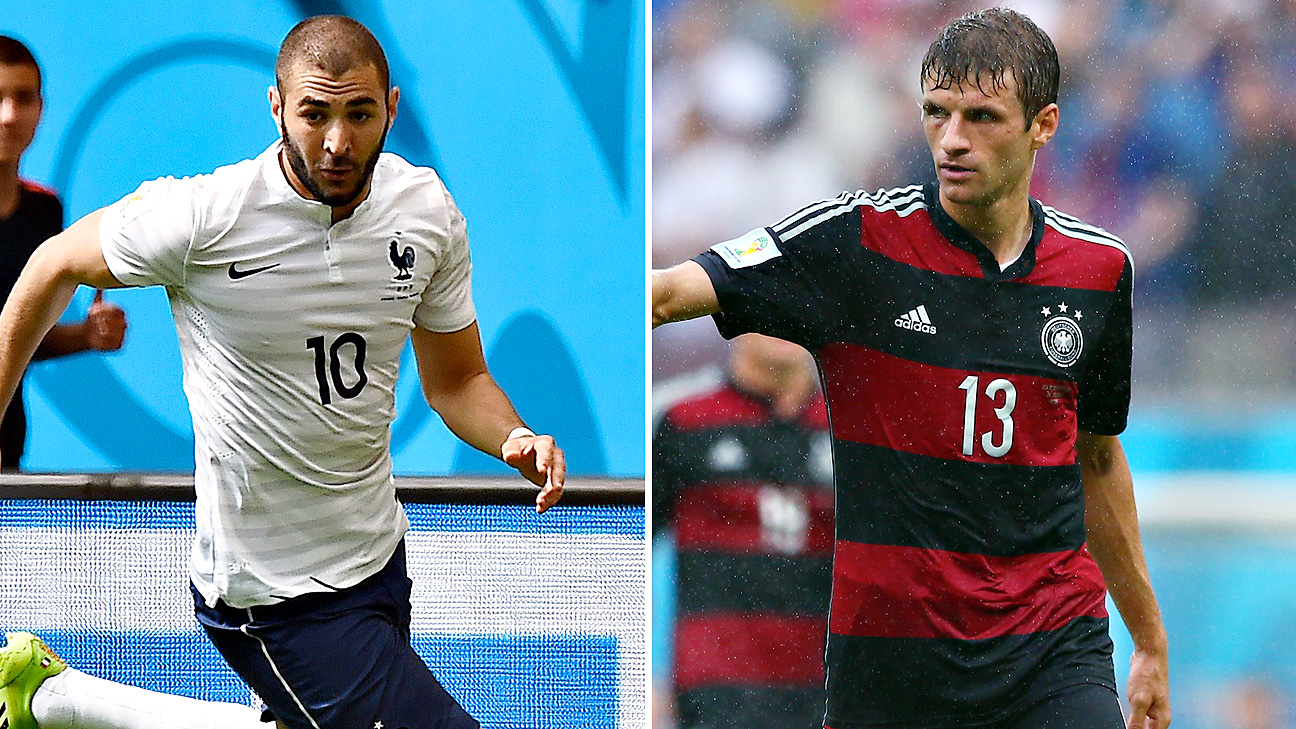 Low left journalists hoping for an answer on whether skipper Philipp Lahm would play in midfield or defence in the dark, saying only: "You'll see where he plays tomorrow."
Bild speculated that Lahm would remain in holding midfield, with Kevin Grosskreutz of Borussia Dortmund -- an unused sub until now -- playing at right back.
But Low made it clear that defender Mats Hummels was ready to return, saying: "He no longer has fever [flu], and does not feel tired any more. He will be fit to play."
And he played down reports that some players were still struggling with flu, explaining: "A third of the players had a sore throat yesterday. But nobody had fever, and they all trained. I just hope that nobody gets ill overnight."
Low admitted that Germany had yet to show their best form in Brazil, saying they had been "a bit shaky."
"But we also played teams who had nothing left to lose, and that does not make it any easier. But you have to win those games," he added.
"We might have not shown our best, but we fought well against Algeria. No team has peaked until now. It's not always possible to show top performances. Mistakes happen. But we have reached the quarterfinals, and we will reach the last four."
There was plenty of nostalgia among the press coverage as Germany remembered the 1954 triumph in Switzerland.
"The World Cup miracle from Bern -- 60 years ago. A good day for heroes," headlined tabloid Express, which photoshopped the faces of the current Germany players onto the bodies of the 1954 World Cup winners.
Hamburg's Abendblatt did without an up-to-date front page and published its cover from 60 years ago.