Arturo Vidal to have knee surgery
Juventus midfielder Arturo Vidal will undergo knee surgery on Wednesday, just five weeks before Chile's first match at the World Cup.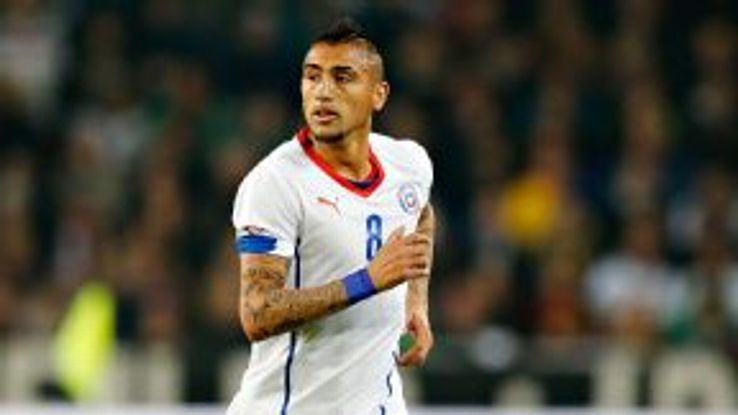 Vidal visited specialist surgeon Ramon Cugat in Barcelona on Tuesday, accompanied by Juventus doctors as well as those from Chile's national team.
"The (recovery) period is the most important question and the one that worries us the most," Chile's team doctor, Giovanni Carcuro, said on Tuesday night. "Unfortunately, in these cases, it's not something so definite.
"We can say that the player is by no means ruled out from the World Cup. But we don't either have lots of time, and giant and super-relaxed deadlines. So it's an intermediate time that the player needs for an important treatment, a recovery process so the player can recover as soon as possible and we can count on him."
Juventus -- who clinched the Italian league title on the weekend -- earlier released a brief statement saying Vidal will "undergo arthroscopic surgery on the lateral meniscus of his right knee."
Vidal was instrumental in helping Juventus to the Serie A title in each of his three seasons at the club since arriving from Bayer Leverkusen in 2011.
The 26-year-old has scored eight goals in 46 appearances for Chile.
Chile play their first match of the tournament on June 13, against Australia. It also faces reigning world and European champion Spain, as well as the Netherlands in Group B.