Negredo confident of Spain selection
Alvaro Negredo insists he is still confident of making Spain's World Cup squad, despite losing his place and his goalscoring touch at Manchester City.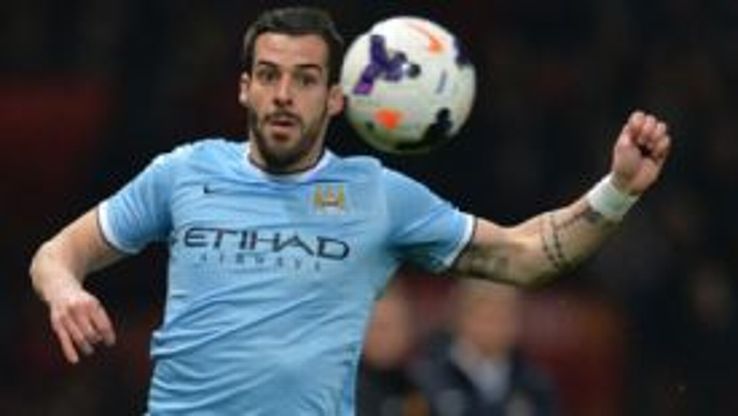 • De Gea hoping for WC spot
• Llorente unworried by snub
• How Spain qualified for Brazil
The former Sevilla striker made a superb start to his City career, scoring 20 goals in his first 23 games, but has not struck since January and has only started one of their last five games.
And he admits that it means he has had few opportunities to impress Spain manager Vicente del Bosque, but continues to believe he will make the holders' 23-man party.
"It's my dream to be involved in the World Cup," Negredo told the Mirror. "It would be great and I'm fighting for it.
"Not playing regularly means the national manager has not seen much of me but I won't give up. Quite the contrary: I am full of optimism. I believe he will still have confidence in me.
"I will carry on working hard in training and score as many goals as possible. It's about carrying on with the same dynamic that served me so well earlier in the season."
Negredo was a member of the Spain squad that won Euro 2012 but missed out on a place in the 2010 World Cup squad.
He has scored 10 goals in 20 appearances for his country and was in the last squad Del Bosque chose, for March's 1-0 friendly win over Italy, along with Barcelona's Pedro Rodriguez and Atletico Madrid's Diego Costa.
But Del Bosque also has the option of recalling other strikers, such as Spain's record scorer David Villa, Fernando Torres, Fernando Llorente or Roberto Soldado.