South Korea coach Shin Tae-yong has to attack Mexico to keep World Cup spot
ROSTOV -- South Korea had not lost an opening game at the World Cup since 1998 until last Monday. That 1-0 defeat at the hands of Sweden was not the best way to kick off a tough group that continues with a game against Mexico on Saturday and then ends with Germany. The focus now is not on trying to get to the knockout stages but simply on avoiding elimination with a game against the defending champions still to come.
It would be a major embarrassment for Asia's most successful World Cup nation if they were to go out after two games, and that is why the Koreans are ready to give their all in Rostov. Korea were one of two teams in the first round of games not to have a shot on target -- the other was Saudi Arabia, beaten 5-0 by Russia.
Losing to Sweden was a performance that brought back bad memories of the 2014 World Cup and bumbling displays against Russia, Algeria and Belgium that saw them bow out in the group stages and finish bottom of Group H. If Saturday's performance against Mexico does not mark a serious improvement then sales of "yeot," the Korean candy that was thrown at the returning squad four years ago as a welcome home present, are going to go through the roof.
Coach Shin Tae-yong is under pressure. After winning the 2010 AFC Champions League with Seongnam Ilhwa Chunma, a team with power, pace and invention, his coaching career has been a little stop and start. He led Korea through group stages of the 2016 Olympics and the 2017 under-20 World Cup with style and confidence before going out in the first knockout round both times. Appointed in July 2017, the 49-year-old is still searching for his defining role as a coach.
---
World Cup 2018 must-reads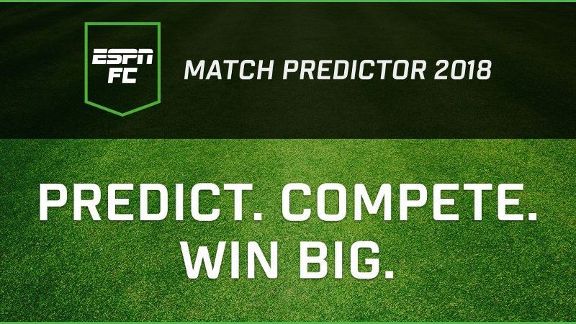 - Make your daily picks with ESPN FC Match Predictor 2018!
- World Cup fixtures, results and coverage
- World Cup LIVE: Follow all the action on and off the pitch today with ESPN
- Messi helpless as Argentina's World Cup dream fade
- Mbappe announces himself on the World Cup stage
---
Shin's reputation is going to be defined by the next few days, or rather it is being defined right now and the next few days offer a chance to change before it becomes set. The way things are going, he is going to be remembered more for what he said during the 2018 World Cup much more than what he did -- mainly the spying row with Sweden, a silly spat between two of the friendlier and more accessible national teams, and his comments about switching numbers around during warm-up games.
"We switched them around because we didn't want to show our opponents everything and try to confuse them," he said.
However, the way Korea played meant that it didn't matter whether Sweden knew who was who as no player caused any problems. Shin was uncharacteristically reticent even if a cautious approach was understandable given the concerns over the team's leaky defence. The backline performed pretty well, and surprisingly selecting Cho Hyun-woo as goalkeeper, who is nicknamed "Dae-hair" at home to sound like a certain Spanish goalkeeper (David De Gea) with a reference to his hairstyles as "Dae" (which means "great" in Korean), was inspired.
But going forward there was nothing. Sitting deep and launching long balls to tall striker Kim Shin-wook, who struggled against the Swedish centre-backs, was not the best method for a fast and agile team against a big and relatively slow one. The sight of Son Heung-min getting the ball far from goal and trying to do too much was as frustrating for fans as it obviously was for the player.
"We thought that not conceding was the most important thing," Son said after the game. "We were cautious about conceding, so we tried playing conservatively without giving up a goal." He denied that the referee, fussy in general but correct with the VAR review that gave the penalty, was a factor. "Different officiating wouldn't have changed the outcome of the game," he added. "Refereeing had no influence. Rather than blaming the referee, we should have played better."
Mexico are all that matters now. Not long ago, they were seen as Korea's best chance of three points given the fact the Asian team have a decent record against El Tri, winning four and drawing two of their 12 meetings so far. Mexico's 1-0 win over Germany has given Korea pause for thought but doesn't change the fact that the Asian side need something from the game.
It all points to one thing: Shin is ready to return to his attacking instincts and the 4-4-2 that he used to produce Korea's best performances since he took control almost a year ago. Son should feature in a central attacking role with the equally speedy former Barcelona prodigy Lee Seung-woo set to be unleashed. If the Taeguk Warriors are to bow out of the World Cup, they will go down fighting.
Asian expert John Duerden is the author of Lions and Tigers: Story of Football in Singapore and Malaysia.Twitter: @JohnnyDuerden.