England's World Cup fortunes hinge on how Gareth Southgate navigates selection dilemmas
From a base of low expectations, Gareth Southgate has managed to create an atmosphere of considerable optimism around England as his players prepare to kick off their World Cup campaign against Tunisia on Monday.
His unwavering trust in youth and willingness to get creative with his tactics have given England a fresh look and shifted the dynamics of the squad in interesting ways. Encouraging performances in friendly wins against Nigeria and Costa Rica suggest his players are buying into his vision.
Southgate now has good options and intriguing decisions to make across the pitch, and the team he picks against Tunisia will tell us a lot about what to expect from the rest of the campaign.
ESPN FC runs through the five main selection dilemmas facing Southgate:
1. Who starts in goal?
Jordan Pickford is the clear favourite, not least because Southgate said the starting XI that featured him against Nigeria "won't be too far away" from the team he goes with against Tunisia. It would be the shock of all shocks if Nick Pope got the nod, having played a grand total of 25 international minutes.
Southgate wants a modern goalkeeper who can distribute the ball smoothly in addition to possessing sound fundamentals. Pickford's more polished technique, honed while playing in defence at youth level for Sunderland, gives him the edge.
Jack Butland is only a hair behind, though, and offers other valuable qualities. At 6-foot-5 he is four inches taller than Pickford and a more commanding presence in the penalty area. Ultimately there is no bad choice here, and Southgate's decision is likely to be based on philosophy as much as on talent.
2. Rose or Young on the left?
This is the most interesting choice. Danny Rose is desperate to remind everyone of his quality following a year from hell off the pitch, but Ashley Young, having clawed and reinvented his way onto the plane to Russia after stubbornly refusing to be forgotten by club or country, has more than earned his chance.
Even at 32, Young has the legs to cover the entire left flank. He has worked tirelessly at Manchester United not to be a defensive liability, and his winger muscle memory is a useful weapon in the final third, where decisive skill and accurate crosses have all too often abandoned England.
But the need to cut in on his stronger right foot does limit attacking width, and, try as he might, Young is simply not a natural wing-back. Rose's power, athleticism, intensity and defensive intelligence tick all of Southgate's boxes -- provided his mind and body are right.
3. Maguire or Cahill in defence?
As recently as March this wasn't even a debate. Harry Maguire played every Premier League minute for Leicester City, while Gary Cahill spent two months of 2018 watching Chelsea's season unravel from the sideline.
Cahill, though, found a way to make himself important again down the final stretch for his club, and has more big-game experience than anyone else in Southgate's squad. His leadership qualities could be even more valuable next to the talented but occasionally wayward John Stones.
Yet Maguire's elegance on the ball (he was a central midfielder until the age of 16) is a cleaner fit for the progressive style Southgate wants. The answer he settles on could change depending on the nature of England's opponent.
4. Henderson or Dier as the "pivot"?
Southgate's bold decision to commit to a dynamic midfield diamond has turned Jordan Henderson and Eric Dier from teammates into rivals for one spot.
Whoever sits in front of the back three will bear responsibility for controlling England's direction and tempo in possession and sniffing out danger without the ball. It is a role every bit as taxing on the mind as on the body.
---
World Cup 2018 must-reads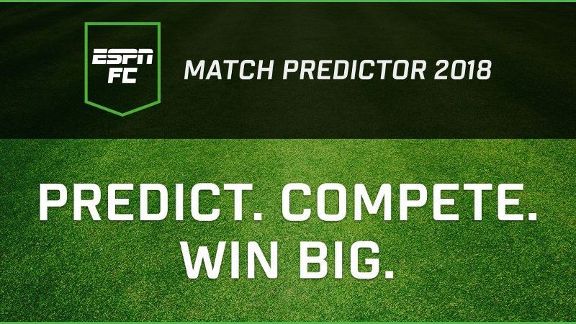 - Make your picks with ESPN FC Match Predictor 2018!
- Welcome to the Alternative 2018 World Cup Fans' Guide
- ESPN FC's experts make their picks
- Marvel's amazing World Cup spoilers
- Revealed: World Cup 2018 Ultimate XI
- Fixtures, results and full coverage
- Team-by-team previews of all 32 nations
---
Former England midfielder Danny Murphy knows what his choice would be: "If you're going to play one, I'd play Henderson all day because of his athleticism," he told ESPN FC. "He's quicker than Dier, he gets about more, he gets his foot in. Dier gets his foot in but Henderson has that pace to recover.
"Dier's recovery runs aren't as good as Henderson's. Maybe you could argue Dier's a better passer or can drop in as a centre-half. But I just think against a good side or quick side, you'd want a central midfielder sitting who's got legs."
5. Are Rashford or Loftus-Cheek starters?
An ill-timed knee strain may have simplified Southgate's thinking ahead of Tunisia, but Marcus Rashford is pushing hard for a place in England's starting XI.
Beyond his spectacular goal against Costa Rica, Rashford plays international football with the freedom he so clearly lacks at United, and the kind of confidence that terrifies defences. His pace and intelligence would make coexisting with Harry Kane up front relatively straightforward.
Ruben Loftus-Cheek has barely put a foot wrong for England since earning man of the match honours on his debut against Germany in November, and he completed every one of his 34 passes against Costa Rica.
"He's a super player, I like him," Murphy added of Loftus-Cheek. "He's two-footed, comfortable on the ball, big, spots danger coming. I don't think he'll start but he'll be great to come on. He can play anywhere."
With the likes of Raheem Sterling, Dele Alli and Jesse Lingard, Southgate is not short of proven options in the final third. But given the proud modern tradition of English youngsters lighting up major international tournaments, there are worse ideas than giving Rashford or Loftus-Cheek extended minutes in Russia.
Liam is ESPN FC's Chelsea correspondent. Follow him on Twitter: @Liam_Twomey.