Belgium must deliver on 'golden generation' promise at World Cup
The 2018 World Cup is just over a month away, and all 32 teams are preparing in earnest for their shot at the trophy in Russia. ESPN FC is previewing every team ahead of the opening game on June 14. Find all 32 teams here.
Who they are
Captain: Eden Hazard
Manager: Roberto Martinez
Nickname: The Red Devils
FIFA rank (as of April 12, 2018): 3
How they qualified
Belgium had a very easy campaign in UEFA's qualifying Group H, which seemed relatively straightforward in the first place with Greece, Bosnia and Herzegovina, Estonia, Cyprus and Gibraltar. Apart from a rather unlucky home draw against the Greeks (they outshot them 17-2), the Red Devils didn't lose points and made sure of qualification long before the final fixture. They scored 43 goals in the process, Romelu Lukaku leading the way with 11 and Hazard adding six goals and five assists. To put it simply, there was no contest whatsoever.
Biggest strength
This is the golden generation of Belgian football and even the big stars of the 1980s, including Jan Ceulemans, agree that the current squad is the best ever. There is remarkable quality in every department, starting with Thibaut Courtois in goal. Jan Vertonghen, Toby Alderweireld and Vincent Kompany are all leading defenders plying their trade in England. Mousa Dembele and Radja Nainggolan are supreme in central midfield.
Kevin De Bruyne is one the best playmakers in the world, the brightest star at all-conquering Manchester City. Hazard and Dries Mertens are outstanding wingers, with the latter starring as a centre-forward at Napoli in the last two seasons. Lukaku is one of the most powerful and prolific strikers in the Premier League. Martinez can pick a truly magnificent and experienced world-class lineup in every department, meaning they must be considered legitimate contenders to win the whole thing.
Biggest weakness
The one hang-up is that the same players went to the 2014 World Cup and Euro 2016 and didn't deliver the expected results, mostly because they lacked a winning mentality and had tactical problems that resulted in poor balance between the stars. Martinez is a much more able tactician that his predecessor, Marc Wilmots, but some of the same problems remain.
It is still unclear whether De Bruyne and Hazard can fulfil their potential together. The mistreatment of Nainggolan is stunning; preferring the likes of Axel Witsel and Marouane Fellaini in midfield is controversial to put it mildly. There is no decent natural left-back either, which is one of the reasons behind the switch to the 3-4-2-1 system. The general feeling is that this team still lacks the killer instinct and doesn't really believe in their ability to turn dreams into reality.
Star player
Kevin De Bruyne has enjoyed the best season of his career at Manchester City, scoring eight goals, providing 15 assists and delivering countless other defense-splitting passes that led to goals and scoring opportunities but are not considered assists. Very few players in the world possess the Belgian's vision, and he is definitely one of the most pleasant players to watch.
The 26-year-old flourished in a somewhat withdrawn role, and that idea was initially proposed by Martinez with the national team. Pep Guardiola used De Bruyne in that position and improved his game, and now he is ready to shine at the biggest stage, knowing that a brilliant World Cup would make him a legitimate contender for Ballon d'Or as well. The biggest question is whether is capable of becoming a true leader for Belgium.
Projected XI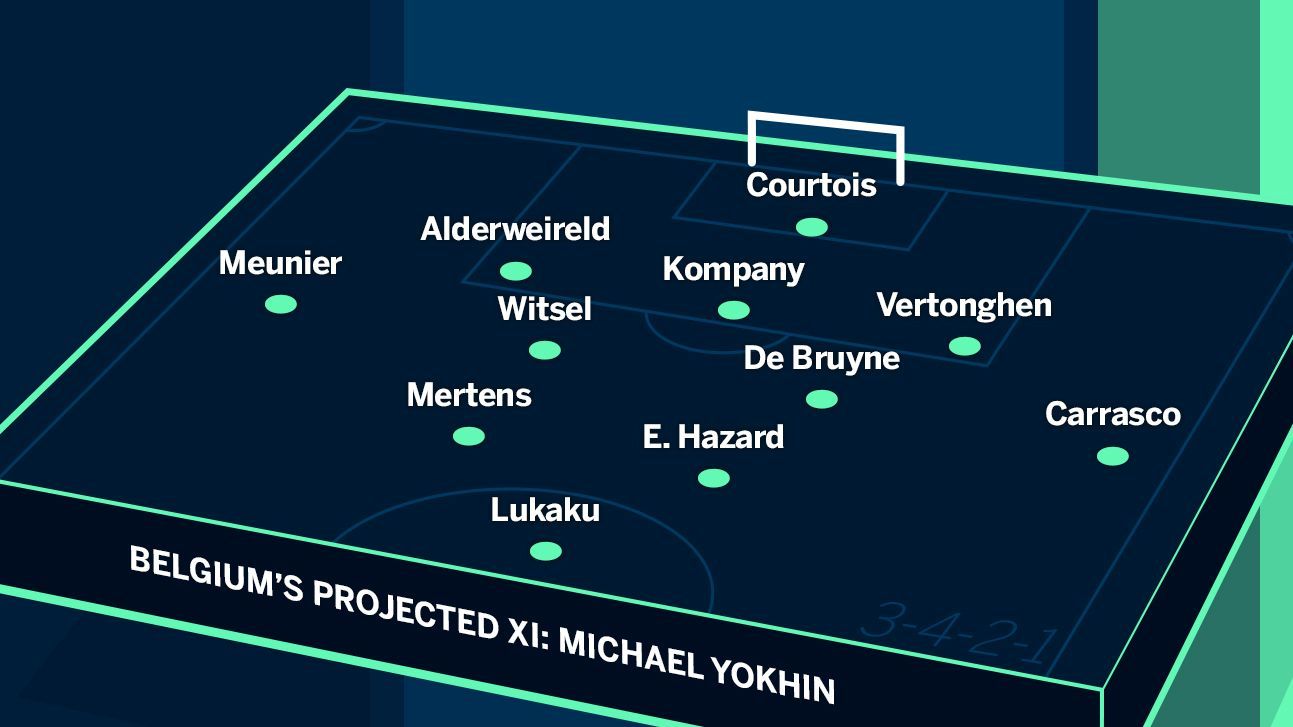 What the local media says
"This really our best generation ever, especially as far as attacking potential is concerned. Martinez is an improvement on Wilmots on the bench, but the problem is that we will only be able to judge his abilities at the World Cup itself. There is significant criticism of his tactics within the squad, especially regarding the three-man defence. The gold medals tend to go to traditional forces at the World Cup, and Belgium are not one of them. Could they go all the way? I am a bit skeptical." -- Philippe Gerday, journalist for La Meuse Sudpresse
What the stats say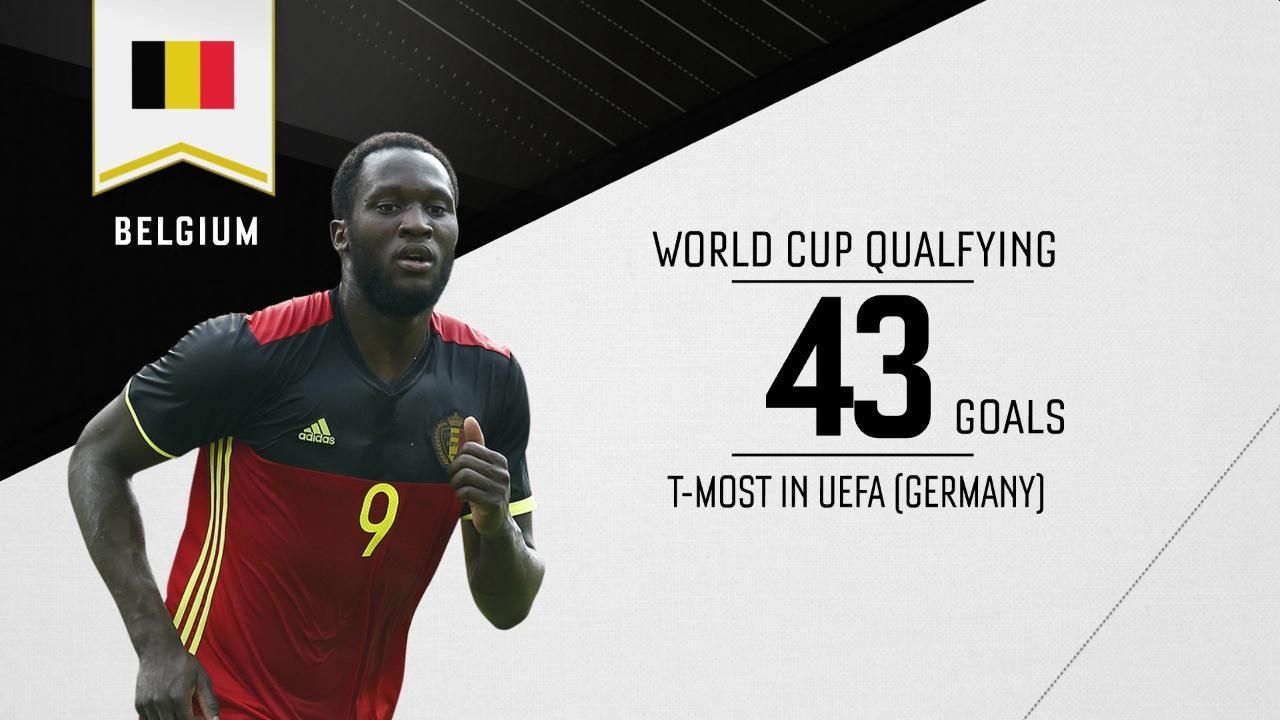 Prediction
Belgium should make it into the last 16 without problems, beating Panama and Tunisia. If they finish ahead of England and top Group G, Brazil could await them in the quarterfinals. If the finish second behind the Three Lions, they are likely to face Germany in the quarterfinals. That hurdle will be high and it is logical to predict that the Belgians would go out at that point, just like in 2014 and 2016. If they manage to overcome that hurdle, though, they could win the tournament.
Michael Yokhin is an experienced international football journalist who writes for ESPN, Blizzard, Guardian and FourFourTwo. Follow him on Twitter @yokhin.