FFF president bemoans 'stupidity' of Karim Benzema in Valbuena case
French Football Federation (FFF) president Noel Le Graet has again defended Karim Benzema while also condemning the Real Madrid striker for getting caught up in the Mathieu Valbuena blackmail case.
In November, Benzema was charged with conspiracy to blackmail for an alleged role in an attempt to extort money from his France teammate using a sex tape.
He is accused of accepting a request from a childhood friend to act as an intermediary between the blackmailers and Lyon winger Valbuena.
Benzema has denied any wrongdoing but last month Le Graet announced that the player would be suspended indefinitely from the national team until the case was resolved.
Le Graet was quick to offer Benzema support after he was charged, and believes the issue could be sorted out quickly if the players met face to face -- which has been forbidden by the investigating judge.
Speaking on Tuesday, Le Graet admitted that he was keen to protect Benzema, who now risks missing out on Euro 2016.
"Benzema is a guy that I like a lot," France Football quoted Le Graet as saying at a press event in his native Brittany.
"In terms of his value on a sporting level, if there wasn't this case, it would be unthinkable to do without him in the French team.
"It's true that in this story I've supported him and perhaps I did so a bit too much -- that I protected him in an excessive manner.
"But I like him a lot and I believe that everyone has room for error. Everywhere, in all environments, there are good and bad, people make mistakes. Teachers, businessmen, company directors do too.
"Benzema comes from an extremely difficult background. He got caught up in this case through stupidity. He was really dumb. But I'm not a big believer in people who lecture others."
Meanwhile, Jean-Pierre Bernes, the agent of both Valbuena and France manager Didier Deschamps, says that the problem will not be easy to solve.
"A judicial process has started," he told RMC. "It won't stop through the goodwill of anyone -- it's the judge who decides."
While Benzema has been suspended, Valbuena was left out of the most recent France squad to shelter him from questions.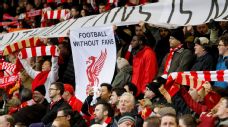 If the situation evolves in time, Bernes said Deschamps would make a decision on whether both players could feature at Euro 2016 "in all good conscience" and "in the interest of the team."
Bernes also backed Valbuena to recover from a taxing few months during which off-field issues and injuries impacted on his performances.
"I find Mathieu better than he was before the end of the year," Bernes said. "He played well after coming on against St Etienne.
"What happened wasn't easy. There are always collateral consequences... I think that today he has digested it all a bit and I think that we'll see, in the second half of the season, a very, very good Valbuena."