Best Prem bets of the weekend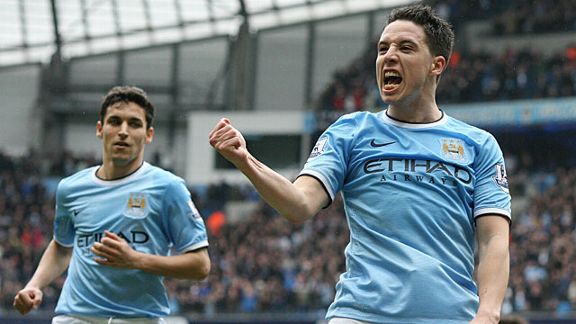 What a remarkable EPL season this is turning out to be -- with just two matchdays to go, all the major issues at the top and foot of the table are still undecided. Liverpool, Manchester City and Chelsea's three-way title race continues, European places are still up for grabs and the relegation battle remains thrillingly uncertain.
After 14 winners in 19 Prem League picks, here's a look at the best bets for this weekend's Prem fixtures.
Everton (home) vs. Manchester City
Asian handicap: Everton +0.75 (+105) vs. Manchester City -0.75 (-105)
3-way line: Everton +400 / Manchester City -133 / Draw +300
PickCenter public consensus money line pick: 87 percent Man City
Total: 3 (Over -105, Under +100)
The prematch chatter on this fixture has focused on one team only, and that's Manchester City. Liverpool's 2-0 home defeat to Chelsea last weekend means City are now in the driving seat in the title race - collect maximum points from their last three matches and, unless Liverpool win their final two games by some huge margins (Liverpool's goal difference is currently inferior to City's by eight goals), City should be crowned champions. All well and good - but the sense that City are on course for their second title in three seasons appears to have infected the odds on this game. Do City really deserve a line as short as minus-133 to claim all three points?
...