Gary Neville: Players must share blame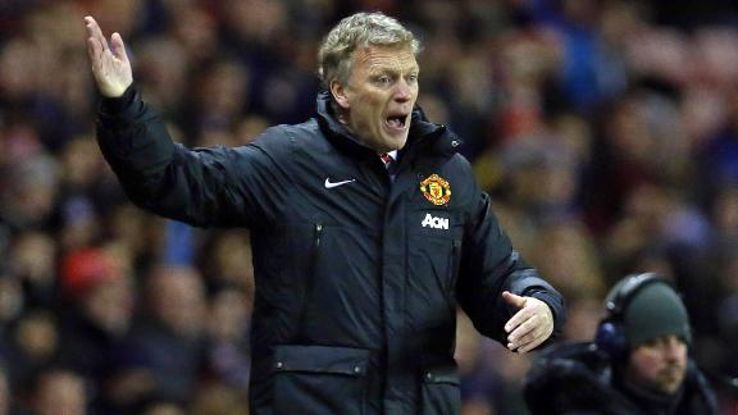 Former Manchester United defender Gary Neville has told Sky Sports News he believes David Moyes was let down by his players during his turbulent reign as Old Trafford boss.
Neville has again criticised his former employers for their handling of Moyes' departure from the club, with the leaking of information to the media on Monday preceding confirmation of his sacking a day later.
Yet Neville accepted Moyes' position at the club had become difficult after a succession of poor performances, as he believes the players lost all their confidence following the departure of Sir Alex Ferguson last summer.
"The players have to take massive responsibility," Neville said. "They are the ones out on the football pitch. I never once in my 18-year career at United said, 'You lost us that game boss,' or the same playing for England.
"Players have to take responsibility and accountability in football, but the fact of the matter is you don't go and sack 24 players. Those players there are not as bad as they have been showing.
"I've played with a lot of those players and they have got great care for United. They love the club, the ones I know. They are desperate to do well for the club, but they have completely lost confidence and belief. That is ultimately what has cost David Moyes.
"These players were champions a few months ago and the decline has been surprising to say the least. To go from first to probably third or fourth may have been acceptable in a transitional season, but to go to seventh [is unacceptable].
"I have to say, on Sunday afternoon watching at Goodison Park and against Liverpool a few weeks ago, they are absolutely flat. There is nothing in them and for me, that is the last thing that can happen as a United player.
"They have to take responsibility, but ultimately the manager always takes responsibility because he is seen as the one who has to drag a performance out of the players."
Neville reiterated his belief that Moyes should have been given time to turn around United's fortunes, but he accepted the results and performances during his tenure were not acceptable.
"I believe a manager should be given time," he added. "The idea of giving managers three- and four- and six-year contracts and getting rid of them after 10 months is something that is foreign to me.
"However, there is no disguising the football this season has been poor, results this season have been poor. As a fan, I've not enjoyed watching it and I'm sure that David Moyes himself has not enjoyed watching it and I can't think of many United fans that will have enjoyed watching it either.
"The performances have got worse and worse. There was a little bit of a pick-me-up before Christmas when you thought there might be a run, but in the last month the performances have deteriorated. Olympiakos, Liverpool and the Everton loss were particular low points.
"It's a different world to what it was in the 1980s when [Dave] Sexton, [Ron] Atkinson and Alex Ferguson were given time in their difficult moments. That's just not going to happen anymore.
"It's something I don't like about the modern game, that managers get sacked every 12 months. It doesn't matter whether it is my club or any club. I'll continue to defend that position.
"If you transfer this into any other professional, an electrician or a lawyer, or into anything else, I genuinely believe there is a lack of decency in the way managers get dealt with these days because they are so much in the firing line.
"They get well paid for it, but there is a decency when dealing with people. Football managers these days get tossed around, chucked about, disregarded, rubbished. Decent men just get thrown away and chucked in the bin and that's just not David Moyes, it's all the way through football. The manager is always the scapegoat and never anybody else."