Hugo Lloris dismayed by Spurs display
Tottenham goalkeeper Hugo Lloris could not hide his frustration after his side's latest mauling at the hands of Manchester City ended in a 5-1 defeat at White Hart Lane on Wednesday.
• Fitch: Spurs robbed by referee
• Brewin: City blow Spurs away
Lloris paid tribute to the flowing firepower of Manuel Pellegrini's City side, but suggested his own team should have done more to avoid a second heavy defeat of the season against the new Premier League leaders, following their 6-0 loss at the Etihad Stadium in November.
The France international claimed the red card handed out to full-back Danny Rose at the start of the second half was crucial in turning the tide in City's favour, but admitted Spurs were just not good enough.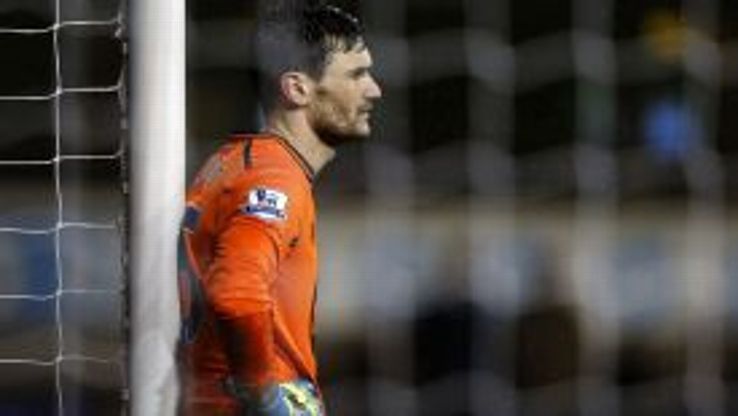 "We cannot accept losing like that and have to do more, but we have to keep going because there is still a lot of games between now and the end of the season," Lloris told Tottenham's official website.
"We lose 5-1 here and 6-0 away, so there is a difference between both teams. I'm not sure there is such a big difference because we have quality, but when you play a big game like this it is a big game for everyone and we didn't have a good response.
"There is no way to describe the frustration. City were too strong when it was 11 against 11, but then the red card and the penalty killed us. There is nothing to say after a game like that.
"If the scored stayed at 1-0 after [Sergio] Aguero left the pitch [injured], we were in the game, but City play as a team this season. They have a big bench, a big squad and they prove it against us.
"Ten against 11, there was too much space and when City play at this level, it is difficult to play against them."
Lloris called for his teammates to respond strongly when they travel to Hull on Saturday, as he points out that Tottenham's push for a top-four finish remains on course.
"We have to be positive," he added. "When you lose 5-1 at home, it's never easy to digest, but this is football. We are fifth, three points behind Liverpool and anything can happen between now and the end of the season. We have to have a good reaction against Hull City."