Pardew learning from mistakes
Newcastle manager Alan Pardew has revealed he is putting his players through a gruelling pre-season programme in a bid to toughen them up ahead of the new Premier League season.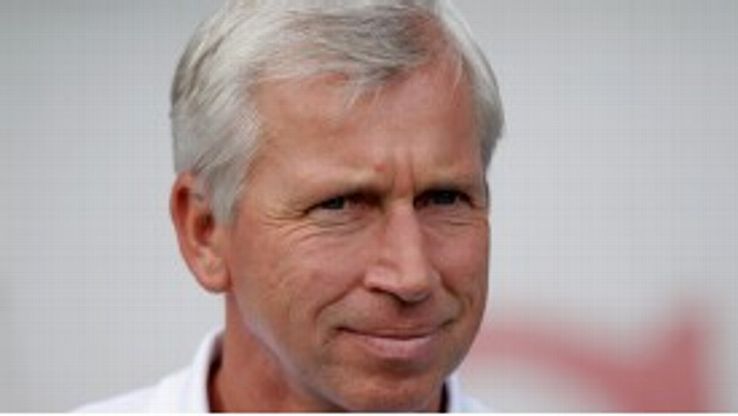 Pardew has pushed his troops to the full in a fitness drive that is designed to avoid a repeat of the injury woes that nearly ended in Newcastle's relegation from the Premier League in a frantic final month of last season.
Admitting "mistakes were made last season" after a campaign that saw Newcastle embark on a lengthy Europa League run and lose their way in domestic competitions, Pardew has vowed to change the dynamic in his squad this season.
"There are no excuses this year," he is quoted in the Daily Mirror. "The guys are in great condition. Their levels have been very high. We have worked very, very hard and have got everyone back fit now.
"Mistakes were made last season. You need to be honest enough to admit them and look at when and why they were made. I also think that the Thursday-Sunday scenario in our fixture list took away from a lot of the good work we were doing on the training ground because we didn't have enough time to recover.
"That is gone now and everyone is looking forward to the season opener against Manchester City. It is on a Monday night and there will be hundreds of millions watching.
"We must start well. Our performance levels need to be the highest. If we had a bigger group last year, maybe we would have had a bit more intensity in the group."
Newcastle winger Jonas Gutierrez went on record to suggest training was "too easy" under Pardew's watch last season, but the manager has defended his approach as he offered this explanation to the criticism that flowed in his direction.
"I think you see Jonas's point that training was probably a bit too easy, but a lot of that was down to recovery," added Pardew. "It was difficult to get in the amount of work we were doing the year before.
"We didn't purchase enough players in the summer to carry us through two programmes. We took injuries on board when those two competitions were running parallel and that impacted on us massively when we were moving towards Christmas and we got ourselves into a bad situation."
Pardew has welcomed the arrival of Loic Remy at the club after he joined the club on a season-long loan from QPR and the Toon boss hopes Director of Football Joe Kinnear can tie up some additional deals before the end of this month.