Cazorla cools Atletico Madrid link
Arsenal playmaker Santi Cazorla has played down speculation linking him to a move to Atletico Madrid.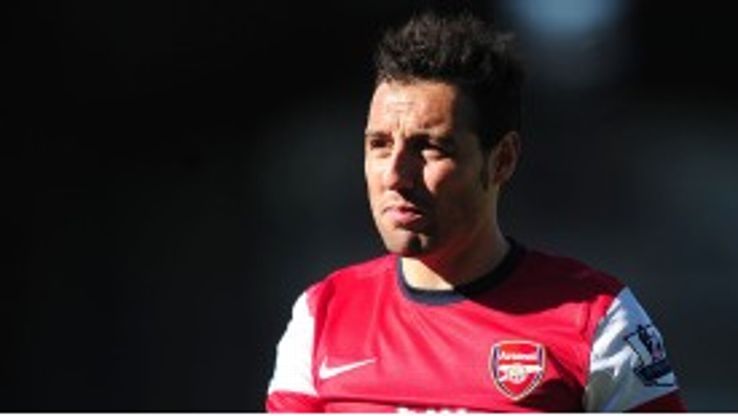 Cazorla joined the Gunners from Malaga last summer and has impressed since moving to the Premier League.
Atletico have been linked with the 28-year-old in recent weeks, but Cazorla says he is settled in his north London home.
"Much has been made the subject of Atletico Madrid, but I am very good in London," Cazorla said. "I have a contract with Arsenal and I start training on Monday.
"Perhaps I will return to Spain one day, but right now it's very unlikely."
Although he is not bound for Madrid, Cazorla is happy for his international team-mate David Villa who signed for Atleti.
"I'm very happy for Villa, because he had a difficult year with Barcelona due to his injury [a broken leg he suffered in December 2011], but now he's got another chance to shine again," he said.
Cazorla missed out on Spain's World Cup win in 2010 due to a back injury and has declared his intention of not missing out on Brazil in 2014.
He said: "I still have unfinished business in the World Cup after missing the last one because of my back. I really want to experience a World Cup, so I have to have a great year with Arsenal. I hope this year is even better than the last."
Information from the Press Association was used in this report.