Transfer window reform is right, but Premier League could be left exposed
It makes perfect sense for Premier League clubs to vote to impose their own transfer deadline from the start of next season, with the window closing before a ball has been kicked, but the initiative will be fatally flawed if the back door remains open for players to leave for foreign teams until Aug. 31.
Reports on Monday evening suggested that plans are in place for the 20 Premier League clubs, at a shareholders' meeting on Sept. 7, to sanction a new transfer deadline from the start of the 2018-19 season that would ensure that no deals within the league could take place once the season has started.
The January transfer window would remain in place in order to give clubs the opportunity to trade midseason, but the distraction and uncertainty of managers having to fend off speculation surrounding their players for up to three weeks after the season has begun would, in theory, become a thing of the past if a new deadline falls in the days before competitive action kicks off.
For instance, if the new deadline was in place now, Arsenal manager Arsene Wenger would know that Manchester City's hopes of signing Alexis Sanchez would be over until January.
But Liverpool manager Jurgen Klopp would still have to fight to keep Philippe Coutinho out of Barcelona's clutches until 11 p.m. on Aug. 31 unless clubs in La Liga were to follow suit and impose its own preseason transfer deadline.
Barcelona would not be bound by a Premier League deadline, nor would the likes of Real Madrid, Paris Saint-Germain or Bayern Munich, so England's most powerful clubs would find themselves vulnerable to late raids for key players in the final days of the window.
Perhaps the Premier League can lead a global change in the transfer market, however, by becoming the first to rule out trading once the season has started.
It would make clearer business sense for clubs across the world to have their transfer dealings concluded before competition begins, yet football and business sense rarely go hand in hand.
The current situation of clubs and agents being left to scramble around until the last day in August, when all of the major leagues have already started to play, suits nobody other than those who are prepared to take advantage of the chaos and uncertainty.
There are few examples of smart buys in the final days and hours of a transfer window, and that would not change if the deadline was moved to early August, but clubs and managers would at least go into a new campaign knowing their squad would not be disrupted by transfers until January if the window was to close early.
The Aug. 31 deadline was imposed by FIFA to ensure that players could not be transferred between clubs during the Champions League and Europa League group stages.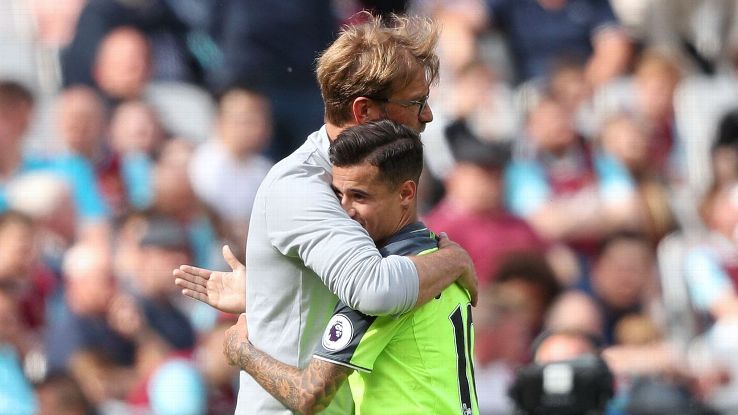 It is a sensible date, in that respect, with the group stages beginning in early September, but it does not work for domestic leagues.
This summer's window closes at 11 p.m. BST on Aug. 31, but with that date falling during the first round of World Cup qualifiers, it already feels like an artificial deadline.
How can clubs strike deals for players when many of them will have joined up with their national teams from as early as Aug. 28?
Chile host Paraguay in a crucial World Cup qualifier on Aug. 31, so is it feasible for any club to make a late move for Sanchez while he is in South America preparing for a game that could make or break his country's World Cup prospects?
How will national coaches react if one of their players becomes the subject of a big move in the final days of the window? Would they allow them to leave camp for negotiations or a medical hours before a World Cup qualifier?
It seems unlikely, but the question will be raised at some point during the final hours of the window because it is impossible to believe that all clubs will agree to suspend transfer business in order to avoid distracting international teams.
All of this would, of course, become irrelevant if the transfer deadline was moved to early August, which is why the Premier League clubs are right to push for change.
But unless the rest follow suit, the Premier League could be leaving itself exposed to losing its best players to wealthy foreign clubs free to spend until the final hours of their own deadline.
Mark Ogden is a senior football writer for ESPN FC. Follow him @MarkOgden_