MK Dons manager Karl Robinson talks FA Cup, career success, Dele Alli's rise
In an era of football managers being hired and fired at a rapid rate, Karl Robinson's enduring story at MK Dons is one of the more remarkable in the modern game.
Handed the keys at the controversial club when he was just 29 years old in May of 2010, the affable Liverpudlian faced a personal and professional credibility crisis as the face of a club that lacked popular appeal from all in the English game. Yet his club are now a Championship side with dreams of making it to the Premier League and Robinson's impressive record of moulding youthful stars has been highlighted by his success in honing the talents of Dele Alli before his rise to the top with Tottenham and England this season.
Ahead of this Sunday's FA Cup fourth round clash against Premier League champions Chelsea, Robinson sat down with ESPN FC for an exclusive interview.
ESPN FC: Do you have a realistic chance of beating Chelsea on Sunday?
Karl Robinson: Are we up against some of the best players in the world? Yes we are. Are we scared of them? Not at all. We beat Manchester United here in the League Cup last season and we didn't just beat them -- we beat them 4-0. It shows what is possible when a team believes in the philosophy of their club and are committed to a cause. We need that same spirit against Chelsea on Sunday.
Have you exceeded your personal expectations in your five-and-a-half years at MK Dons?
KR: I have achieved things in my life that I never imagined would be possible. I owe an awful lot to the chairman here [Pete Winkelman] for giving me the opportunity and we both know that we will never have a partnership like this again for as long as we are in the game.
It was a bit unusual when they allowed a 29-year-old fella to take over at a Football League club. People looked at it and wondered why. Some thought I was some arrogant lad who had blagged my way into this job, but I had a dream and a goal when I came here and there is an arrogance in me that made me believe it was possible. I am not an arrogant guy at all, but I have an arrogance that I can do well in my job.
When you look at the success Dele Alli has enjoyed since leaving MK Dons last summer, do you feel a sense of pride in his rise to Premier League and international stardom?
KR: Dele doesn't know this and I have never said it before, but I am proud of what he is achieving. He is a good kid -- a great kid in fact. It is important for people who worked with him from a very young age and see them get to the top, whether they become editor of a newspaper or at the top of whatever job they aspire to get to. You should say wow, well done and be pleased for them. I don't take credit for Dele Alli -- I am just happy for him and all the kids we have coming through in my time at MK Dons.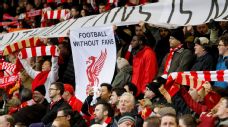 Has Alli's rapid progress surprised you this season?
KR: It hasn't surprised me how well he has done but it has surprised me that he has done it this quick. I always said he would play for England and he has done that well ahead of schedule. What I like about Dele is he won't change. I still speak to him a fair bit and he will stay the same. He won't let all this go to his head.
Do you think now you should have asked for more money than the £5 million Spurs paid for him?
KR: At the time, we were rubbing our hands and doing cartwheels because we thought it was a great deal, but he looks like a bargain for Spurs now. It was the right time for Dele to go and he has ended up at a club that are doing good things for his career. Everyone at MK Dons is delighted for him but I could do with him in my team right now.
You must feel there are more Dele Alli-type players to be found in the lower leagues of English football. Are the top clubs looking in the Championship or League One?
KR: To a degree, it seems as if clubs in the Premier League would prefer take a chance on someone from a foreign country who they have seen too much than rather than give a chance to a kid in the Championship of League One. There is almost an ignorance about lower league football in this country and we only have to look at this season's Premier League to confirm that.
Yet if I said to you "name the two outstanding players in the Premier League this season," you would probably say Dele Alli and Jamie Vardy. They have both come from lower league football in England and did not cost a fortune. Are those type of players available every year? No. Yet are clubs looking for them just in case? Probably not as often as they should.
Are we giving the right coaching to our young kids when they are making their way in the game?
KR: Let me put it like this. I look at the likes of Dele playing football and he reminds me of a kid in the park: sliding into tackles, trying crazy tricks and shots. He just loves the game and that oozes out of him every time you see him play. The trouble is, a lot of coaches would not allow him to express himself like that.
Do you mean a lot of managers try to change young players too much?
KR: That enthusiasm and natural ability is driven out of too many of our kids. The most talented ones get too much too soon financially and finally, they are told to work on their weaknesses every day. Those three components are ingredients for failure. People say he can't do this, so let's work for 10 hours to make it better. I say work for 10 hours on your strength and make that better instead.
Why chip away at a young man's confidence and make him believe he has too much to work on? Just round off the weaknesses. You will never make them perfect so work on what they are good at. No one told David Beckham to practice left footed free-kicks when he was a kid. He focused on what he was good at and look where it took him.
Finally, has the stigma and animosity towards MK Dons now faded 12 years after the move from Wimbledon?
KR: I get the feeling that people are looking at us for the right reasons and what has gone on with the move has been forgotten. People are looking at what we are doing in a good light now, but it has taken some time to get to this point.
I have only kept one newspaper cutting from my time here as manager and it was the first one I did when I took over here. The headline read "MK Dons: a club of principles and morals." That is what I wanted and six years on, we have certainly got that.
Kevin Palmer is a sports writer. You can follow him on Twitter: @RealKevinPalmer.