FA Cup teams below the Premier League: what you need to know
The FA Cup third round begins on Friday night as Exeter City host Liverpool, but what about all the teams below the Premier League? In the first of a two-part series, Nick Ames profiles the teams from Football League One and Football League Two, as well as the one non-league side still competing.
Football League One
Bradford City (at Bury, Jan. 9): Bradford won the FA Cup in 1911 but made more recent headlines with their League Cup run in 2012-13. The then-League Two side beat Arsenal and Aston Villa en route to the final, becoming the first side from the bottom division to achieve the feat. A 5-0 defeat to Swansea at Wembley could not detract from the achievement.
Bury (vs. Bradford, Jan. 9): Situated on the outskirts of Manchester, Bury are closely connected to the family of Gary and Phil Neville. Their father, Neville, was a director of the "Shakers" and helped secure their future when the club entered administration in 2001; their mother, Jill, is still general manager and club secretary.
Colchester United (vs. Charlton, Jan. 9): Colchester were the first-ever team in English senior football to win a trophy via a penalty shoot-out. They defeated West Brom to win the short-lived Watney Cup -- contested by the highest-scoring teams in the four divisions - in 1971 after a suitably entertaining 4-4 draw.
Doncaster Rovers (vs. Stoke City, Jan. 9): "Donny" can take inspiration from the women's branch of their club, Doncaster Rovers Belles. The Belles have won the FA Women's Cup six times; the men have never been past the fifth round.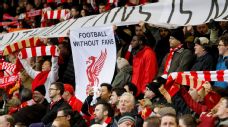 Scunthorpe United (at Chelsea, Jan. 10): Scunthorpe's nickname is "The Iron," referring to the steel-making industry for which the small northern town is best known. When their stadium, Glanford Park, was completed in 1988 it was the first new ground built in England for 43 years.
Sheffield United (at Manchester United, Jan. 9): What do actor Sean Bean and the Red Hot Chili Peppers bassist, Flea, have in common? Both are celebrity supporters of the "Blades," who take their nickname from Sheffield's reputation as the "Steel City." They've won the FA Cup four times.
Shrewsbury Town (at Cardiff, Jan. 10): Shrewsbury had a bittersweet 2002-03 season. On the one hand they caused one of the biggest modern-day FA Cup shocks, beating Premier League Everton 2-1 at the club's atmospheric old Gay Meadow ground with a late goal from Nigel Jemson; on the other, they were relegated from the Football League with eight points to spare.
Walsall (at Brentford, Jan. 9): Unfashionable Walsall are riding high in League One and much of the credit must go to the manager of Saturday's opponents. Dean Smith left the "Saddlers" to join the Championship side at the end of November and his old charges will be looking to outdo him in an unexpectedly quick reunion.
Football League Two
Carlisle United (vs. Yeovil, Jan. 9): Carlisle, who come from England's far north-west, have been forced to move recent home fixtures after heavy flooding in their region submerged the club's Brunton Park pitch under deep water. They have already used Preston's Deepdale and Blackburn's Ewood Park to play league games; Sunday's cup tie will take place at Bloomfield Road in Blackpool, a 100-mile journey from the club's home.
Dagenham & Redbridge (at Everton, Jan. 9): One of the smallest clubs left in the competition, the "Daggers" -- based just outside London -- have some form when it comes to entertaining cup games. Last season they drew 6-6 in a League Cup tie with Brentford, a scoreline that made their ensuing defeat on penalties seem almost irrelevant.
Exeter City (vs. Liverpool, Jan. 8): Little Exeter made a remarkable piece of football history on a preseason tour of South America in 1914, facing a Brazil XI in what is acknowledged as being the first match played by a Brazilian national team. They returned there to face top side Fluminense in a commemorative match a century later.
Hartlepool United (vs. Derby County, Jan. 9): People from the north-eastern town are sometimes associated with ... a monkey. According to the apocryphal story, a monkey dressed in French military attire was hanged on its beach during the Napoleonic Wars. The football club has since bought into the story -- its mascot is called H'Angus the Monkey.
Newport County (vs. Blackburn, Jan. 9): Newport have never played above the bottom two divisions but that didn't stop them reaching the quarter-finals of the UEFA Cup Winners' Cup in 1980-81. How? Like Cardiff and Premier League Swansea, they are based in south Wales and were entitled to enter the Welsh Cup, with the winner playing continental football the next season. If they had beaten German side Carl Zeiss Jena, Benfica would have been their next opponent in the last four.
Northampton Town (vs. MK Dons, Jan. 9): Northampton were on the brink of folding earlier this season after the debt-stricken was threatened with liquidation. Then came the arrival of new owner and chief executive Kelvin Thomas, who saved the day as the "Cobblers," now second in League Two, look handily placed for a bright future.
Oxford United (vs. Swansea City, Jan. 10): The southern English city of Oxford may boast one of the world's most famous universities but the football team has a less glamorous history. They did enjoy a spell in the top flight during the 1980s, even winning the League Cup in 1986, but they have struggled since and dropped into non-league for a few years during the past decade.
Peterborough United (vs. Preston, Jan. 9): What do the League One promotion chasers and Victoria Beckham have in common? Peterborough found out in 2002 when the former Spice Girls singer, and wife of David, lodged a counter-claim against the club's bid to register "Posh" and "The Posh" -- their nickname since the 1920s -- as a registered trademark. "Posh Spice," as she used to be known, wanted to make the name her own... but the club eventually came out on top.
Portsmouth (at Ipswich, Jan. 9): Portsmouth were FA Cup winners as recently as 2008, beating Cardiff 1-0 with a goal from ex-Arsenal striker Kanu. Financial problems saw them tumble all the way down to the bottom division and since 2013 they have been owned by their supporters. They are currently fourth in League Two.
Wycombe Wanderers (vs. Aston Villa, Jan. 9): In 2001, Wycombe beat Premier League Leicester City 2-1 to secure a shock place in the FA Cup semifinals but their story does not end there. The club was hit by an injury crisis before the game and had to appeal for a new striker to help them out. In came out-of-contract journeyman Roy Essandoh... who went on to score the last-minute winner.
Yeovil Town (at Carlisle, Jan. 10): Yeovil produced one of the most famous FA Cup shocks in 1949. Back then, they were a non-league club and few gave them any hope when drawn to face top-tier side Sunderland, whose team include the then-British record signing Len Shackleton, in the fourth round. But Alec Stock's team memorably won the match 2-1 -- and the "Glovers" defeated league opponents on 19 other occasions before they reached League Two in 2003.
And finally... non-league
Eastleigh (Conference Premier, vs. Bolton Wanderers, Jan. 9): Eastleigh, from the fifth tier, are the only non-league side left in the competition. An experienced squad is pushing hard for a first-ever promotion to the Football League but until 2002, the club had never progressed beyond the eighth level of English football.
Nick Ames is a football journalist who writes for ESPN FC on a range of topics. Twitter: @NickAmes82.