England's Gareth Southgate 'not somebody to be messed with' - Danny Rose
England full-back Danny Rose has labeled Gareth Southgate someone not to be trifled with as the Three Lions near the start of their 2018 World Cup campaign.
Southgate took over for Sam Allardyce in fall 2016 and immediately asserted his authority by dropping record goalscorer Wayne Rooney for an October World Cup qualifier against Slovenia in just his second match in charge.
"I definitely didn't expect the manager to drop him [Rooney] against Slovenia and as soon as we all saw that we knew that that gaffer was not somebody to be messed around with," said Rose.
"He's dropped arguably one of the best England players ever and the top goalscorer as well. It was a huge shock for all of us, especially when Wayne announced that he was retiring."
Southgate has shown no fear of changing the England squad, leaving out the likes of Rooney and Joe Hart as well as doing away with support staff members in his tenure, and Rose has taken notice of his boss' ruthless side.
"His first camp, he didn't employ certain people," said Rose.
"You know he has this nice side to him but at the same time he has a side that you don't want to cross. It literally is buy into what he and his coaching staff believe or he won't choose you.
"You either want to be here or you don't. If you are here you have to get on board with everything, and I think that's what everybody's done."
---
World Cup 2018 must-reads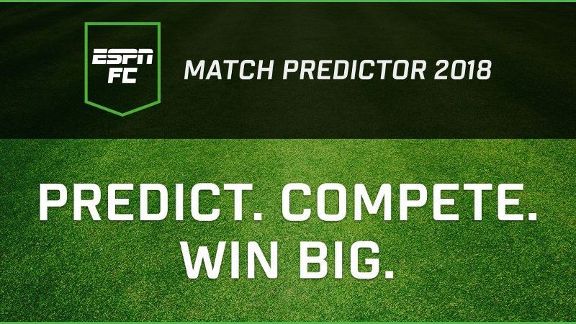 - Make your picks with ESPN FC Match Predictor 2018!
- Welcome to the Alternative 2018 World Cup Fans' Guide
- ESPN FC's experts make their picks
- Marvel's amazing World Cup spoilers
- Revealed: World Cup 2018 Ultimate XI
- Fixtures, results and full coverage
- Team-by-team previews of all 32 nations
---
Before Southgate's arrival, England had hit a low point at Euro 2016 when they were eliminated by tiny Iceland in the knockout stage.
Rose hopes improved preparation will help the Three Lions avoid further embarrassment in their World Cup opener against Tunisia on Monday.
"Some of the preparation for the Euros I would have liked to do differently, especially for the Iceland game," he said.
"What we were doing in training was completely different to how Iceland played in the game.
"I can say now everything we've done in training here is exactly what we've seen in the videos from Tunisia. There can be no excuses, no arguments. The gaffer has given us all the right tools to be ready for Monday."
Rose admitted earlier this month he battled with depression last season as he struggled to come to terms with injury problems and family issues.
Rose suffered a serious knee injury in January 2017 and was ruled out for eight months before returning to the Tottenham Hotspur side and ultimately earning a place in England's World Cup squad.
And he said the response he has gotten since going public with his issues has been immensely gratifying.
"It's been a bit overwhelming," he said.
"A lot of people messaged me to say thank you, that they know someone who is going through this or has been through that and that I've helped them and given them the confidence to express themselves.
"The messages that I've had from people who've said it has helped them in a way I'll never know have been pretty emotional. I wasn't expecting it and it was really touching.
"We have a lot of downtime and I'm going to think of something to help others when I get back. I've got time to think while I'm here and when I get back from the World Cup about how I can go forward and help people."
Information from Reuters has been used in this report.
Follow @ESPNFC on Twitter to keep up with the latest football updates.