Scholes: England should copy Liverpool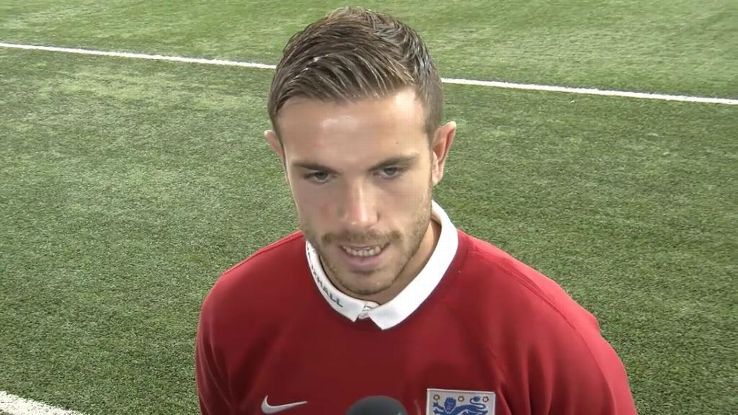 Paul Scholes believes England must play like Liverpool if they are to have any chance of winning the World Cup.
- Cross: Sturridge's supreme confidence
An English core helped Liverpool come within a whisker of winning the Premier League last season. And Steven Gerrard, Raheem Sterling, Jordan Henderson, Daniel Sturridge and Glen Johnson have been rewarded for their form with a place in England's World Cup squad.
Scholes, who won 66 caps before retiring after Euro 2004, admires the attacking style of play Liverpool have adopted under Brendan Rodgers and he thinks most, if not all, Reds players should start England's opener against Italy.
"It would be refreshing for England to adopt Liverpool's attacking mentality in Brazil. Really go for it,'' the former Manchester United midfielder wrote on his Paddy Power blog. "That means certainly four, and possibly five, Liverpool players in the England starting XI against Italy on June 14.
"South Africa in 2010 was so negative with boring draws. Nothing seemed to happen. England fans, and myself as an England fan, would rather three-all games than dull, nil-nil draws. I'd love to see Roy be brave enough to play like Liverpool [or Man United teams of the past].
"The thing I admired most [about Liverpool] was the swagger of their play and how they terrorised opponents, which reminded me of United at their best.''
Scholes' former manager Sir Alex Ferguson revealed in his autobiography that he did not sign Henderson for Manchester United because he was concerned his running style would cause him problems later in career. Scholes, however, believes Henderson is a "diamond of a lad.''
"He's a player others appreciate having around them on the pitch,'' Scholes added. "He'll sacrifice himself for the attacking talent in a team like Liverpool. He's not what you call 'world class', but Henderson could be key to England controlling the ball and using it effectively.
"The question mark is Glen Johnson at right back. It's probably Phil Jones' best position right now, even though Jones could still develop into a great centre-half.
"Johnson had just two assists for Liverpool last season so did not provide a genuine attacking threat, whatever the perception.''
Scholes is positive about England's chances of doing well in Brazil, but he is worried about a lack of cover for Gerrard, who turns 34 on Friday.
Scholes thinks Frank Lampard, who will himself turn 36 during the group stage, lacks the energy and discipline to carry out the deep-lying playmaker role Gerrard has now assumed for club and country. He thinks Roy Hodgson should have therefore included Michael Carrick in his 23.
"Not bringing Michael Carrick is a mistake,'' Scholes added. "If there's an injury to Gerrard nobody jumps out to replace him, assuming Roy considers the Liverpool approach. I don't see Henderson, Frank Lampard or Jack Wilshere playing Gerrard's role.
"At a certain age, you can't bomb forward any more. If you have the talent, you learn to stay back and dictate the pace of a match, and your game. That's the big difference between Steven and Lampard, for example.
"I'm not sure Lampard has the ability to control a game. He's always someone who's up trying to score goals.''