Can Vargas use Copa America momentum to save his club career?
SANTIAGO, Chile -- Sometimes you realize just how much home matters.
Eduardo Vargas' two goals against Peru on Monday carried him to the top of the Copa America scoring charts and Chile into Saturday's final.
After his second -- a vicious, swerving 35-yard smack that rose high and dipped low like an uber top-spin forehand in tennis before being swallowed up by the Peruvian goal -- Vargas spun away and sprinted in celebration, fists pumping.
Maybe his mind flashed back to a December day in 2011 in this very stadium, perhaps the last time he enjoyed such a high. It was the final of the Copa Sudamericana, Universidad de Chile versus LDU Quito, and he was the brightest star of La U. He scored two that night as well.
The surroundings would be familiar: a packed Estadio Nacional, where the combination of floodlights and starless night sky make you feel as if you're cocooned, isolated from the 4 million other people in Santiago. So, too, would some of his teammates: Marcelo Diaz and Charles Aranguiz, mainstays of that La U midfield and now pulling the strings for La Roja, as well as Eugenio Mena, out on the flank.
Plus, of course, there was the man pacing the sidelines. La U was Jorge Sampaoli's brainchild, his baby, to this day his finest coaching achievement. It's what landed him the Chile job.
Vargas had just turned 22 and had the world at his feet. A few months earlier, he had scored and wowed the pundits in Chile's 3-2 friendly win over Spain, who were the reigning world and European champions. A few weeks later, he would sign for Napoli for $18 million. This was a team whose front three already included Marek Hamsik, Ezequiel Lavezzi and Edinson Cavani.
No matter.
"You can never have too much quality," coach Walter Mazzarri said at the time. "And this guy [Vargas] has quality: speed, finishing, agility, technique. Everything."
That's how devastating he had been for La U in the previous 18 months.
Such was the hype in Naples that local artists recorded not one but two singles dedicated to the striker they called "Turbo Man." (Time on your hands? Watch them here and here.) Three and a half years later and Vargas still has not started a single Serie A game for Napoli.
Not one.
He made 13 appearances in all competitions in his first six months at Napoli and was never on the pitch for more than 45 minutes. The official line was that he was "still settling" and, besides, he wasn't going to unseat that front trio.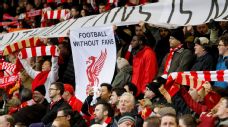 Then 2012-13 came around and, in the first half of the season, he managed just nine league appearances, all of them from the bench. Other than a Europa League hat trick against AIK Solna, he didn't score once. Napoli loaned him to Gremio, in Brazil, for all of 2013, where at least he got regular playing time.
Vargas returned to Europe that winter and was loaned out again, this time to Valencia. Another six months, some marginally better performances, not enough for Napoli -- now coached by Rafa Benitez -- to want him around, even after a World Cup campaign that saw him start every game for Chile and score (again) against Spain.
And so, last season, it was yet another loan, this time at Queens Park Rangers. Wrong team, wrong teammates, wrong coach, wrong club.
Vargas will start Saturday in the Copa America final, take a short holiday and then return to Napoli, not knowing where he'll be next year. He's under contract through 2017, yet new boss Maurizio Sarri is unlikely to keep him around. Indeed, Napoli have been aggressively touting him around Europe and there is, reportedly, interest from the Bundesliga.
If he does go to Germany, Vargas can claim a personal benchmark. Not many -- if any -- have played in Europe's four major leagues plus Brazil before their 26th birthday.
You wonder about those three and a half seasons. In that time, absurd as it may sound, Vargas has scored more goals for Chile than he has for Napoli, Gremio, Valencia and QPR ... combined.
Which is the real Vargas? Can he only hit his heights under Sampaoli, who has coached him both for La U and for the national team? And, if so, why?
Watching him in this Copa America, Vargas does look a different player. Against Uruguay, with Alexis Sanchez and Jorge Valdivia on form, he went blue-collar, deferring to his two teammates. He cleared space for them, he made umpteen runs to stretch the defence and he was always the first to press when they lost the ball.
Against Peru, when Sanchez was quiet and Valdivia flagged in the second half, Vargas was the one taking responsibility. His winner showed the kind of confidence and personality you normally expect from the other two. His opening goal, made possible by Sanchez's diagonal ball and Aranguiz's delightful dummy, was a function of doing what every good striker is told to do: attack the far post and pick up any scraps. Which he did. (And, lest we forget, he also had a goal disallowed that should have stood.)
You're loath to ascribe supernatural powers to things like "being at home" even though this is where Vargas has done his best work (he was born and raised in Renta, on the fringes of Santiago, a few miles from the airport). So if it's not his own personal home-field advantage, what is it? Is it really just Sampaoli?
If that's the case, maybe Napoli should hire the Chile boss and be done with it, rather than sending Vargas globe-trotting across the football landscape in the hopes that he regains his mojo.
As long as he's here in Santiago, nestled in the valley beneath the Andes, or simply wearing that La Roja shirt, Vargas is a legitimate world-class player. It's when he's gone further afield that "Turboman" has found his kryptonite.
Gabriele Marcotti is a senior writer for ESPN FC. Follow him on Twitter @Marcotti.