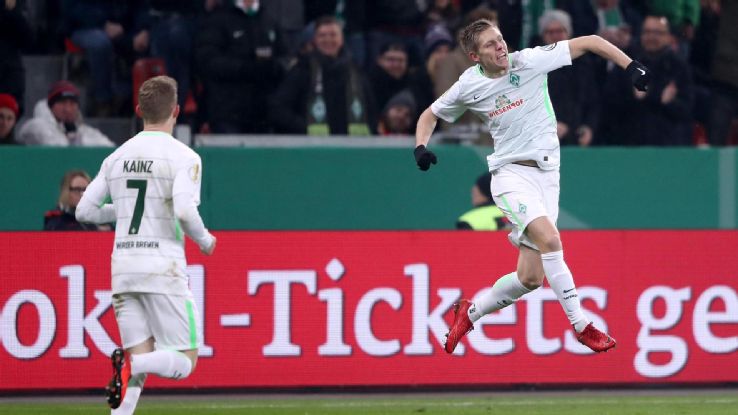 United States international Aron Johannsson has been ruled out for the remainder of Werder Bremen's Bundesliga season.
The forward, who suffered a ligament injury in training with Bremen in early April, might also have to delay his comeback for the U.S.
Johannsson, 27, briefly returned as a late substitute in the 2-0 defeat at Stuttgart later that month and then missed last weekend's 1-1 draw with Borussia Dortmund.
But his Bundesliga club on Wednesday announced Johannsson will miss the final...