Jurgen Klinsmann exclusive: Morris, Dempsey, MLS, Olympics and pressure
In an exclusive interview with ESPN FC, U.S. head coach Jurgen Klinsmann discusses a variety of topics, including his happiness over Jordan Morris' move to Seattle, Clint Dempsey's future, where the next wave of attackers might come from, and his objection to the perception that he is anti-MLS.
CARSON, Calif. -- As U.S. men's national team head coach Jurgen Klinsmann slides into a booth in the Stadium Club at StubHub Center, the mood is relaxed. The day's practices are done. Some players are eating lunch and preparing to get on with the rest of their day. It's clear that a new year has brought a new approach to the national team's annual January camp, and Klinsmann soon reveals that, after some input from senior players, he has opted to mix things up. In past Januarys, the days were filled with all manner of training sessions.
That isn't the case in 2016. Some players with local ties, like Gyasi Zardes or Jermaine Jones, are allowed to stay at home rather than at the team hotel. Players with families can bring them along and spend time away from the field, the better to break the monotony of the month-long camp. If a player wants to stay at another hotel, he can do so, albeit on his dime.
"They already have the schedule for the month, but we just confirm it day by day," said Klinsmann. "The rest is 'You are your own boss. You're driving it. If you want more treatment here, stay longer here. If you want to run out and do something else, it's fine. It's your camp. It's for you.' I think that helped a lot. It keeps camp really, really light and positive."
It also helps put a disappointing 2015 further into the background. Sure, there were memorable friendly wins over Germany and the Netherlands, but those were overshadowed by the disappointing performances in the Gold Cup and the CONCACAF Cup defeat to Mexico.
(Editor's note: This interview has been edited for brevity and clarity.)
ESPN FC: How is camp going so far?
Jurgen Klinsmann: So far, very good. Our approach was to kind of get them prepared, the cores of both groups for the games at the end of March there -- the Colombia one and ours, obviously. And it turns out it was a good choice because the senior players, they are pushing the younger ones. They give them a lot of mentoring, there's a lot of good communication going on, so chemistry is really very, very positive. The spirit is good. Every training session is high intensity and driven by them.
I told them at the beginning of camp: "I know it's preseason, and I don't want to sound like a broken record to you, but make the best out of it for yourselves. You're going to benefit a couple of weeks, months down the road." They took that message, and so far every session has been really good quality, enjoyable. Obviously they hit the wall once in a while, and we always tell them it's just normal. When they make mistakes, it's just normal. The legs are not there yet, it's just normal. We keep it very, very light.
ESPN FC: Was that something that came out of your dialogue with senior players?
Klinsmann: For me, from a coaching standpoint, I was given two games. So my job now is to prepare the team the best way possible for two games. If there weren't two games, there was maybe no January camp because I think the league now is at a point where they could easily start their own preseason and get them going, and down the road, that will be also the change. It's a question of time until MLS will take over the entire preseason. If they stretch out the season a little bit more, maybe two, three weeks earlier, there is no need any more for a January camp.
But at the end of the day, the benchmark will be, even if it's just a preseason January camp, two international games. [So] you've got to make sure that we work already tactically, you've got to make sure they've got the legs to go a decent amount of minutes. And they develop a chemistry, they develop a sense for each other, that all these components fall into place by the end of the month when you play here two international friendlies which are not a big deal, but at the end of the day, USA/Iceland [there will be a] score. And USA/Canada? Score.
ESPN FC: What are your thoughts on Jordan Morris' decision to sign with the Seattle Sounders after rejecting an offer to play for Bundesliga club Werder Bremen?
Klinsmann: I'm thrilled that Jordan decided to go pro. This is the really important decision. And I'm thrilled with the Sounders, that he goes into an environment that he knows, that he feels comfortable with, and that he feels now that 'at this specific point in time, this is the best move for me.' He feels he's not ready for Europe. He feels the next big step for him is the Sounders where he knows everybody, and for us it's great because the moment he steps now on the training field he's in a professional environment. That's good.
I'm also happy that he tried at least 10 days with Werder Bremen, that he got a sense for a Bundesliga team, a European team. That kind of gave him a first hint of "How is it handled overseas, and how does it compare to what I already know in Seattle?" He trained with Sounders already before and all that stuff.
I'm just happy that this big step now -- Stanford too -- to a professional level is now happening. I think it's good timing for him, and we get him now on a far more intense schedule and demanding environment that he has to fight his way through now at the pro level.
ESPN FC: What does the future hold for Clint Dempsey and how much is he in your plans going forward?
Klinsmann: Clint is still in our plans. But we also have to see what else develops up front on players. We have to make some space here and there for other players to see how far they can take it. So when I leave out Clint in the future time, or just now in the more recent, there was open communication with him to say: "Listen, now I want to see some youngsters. Now I want to see Bobby Wood or even Jordan Morris now down the road."
And then it also depends on where he is exactly in that point in time. We're always straightforward. That's why I told him, "It's going to be a four-week camp, are you up for it, or do you want to slowly glide into the season with a step-by-step approach?" He said he would rather take the slower pace of going into 2016. I said that's cool.
There will always be an open and straightforward communication going forward. But it's also our responsibility to think about the future. How does the roster look like in 2018? What do we need to do in the short-term, and get the results to satisfy everybody, and what do we need to do in the long run?
In order to prepare the long run, we have to here and there tell the older guys: "You've got to step aside now. I need to try these guys out." But it doesn't mean that you are forgotten. No. There comes the moment when Clint is back, and hopefully back scoring.
ESPN FC: When you look back on last year, there's focus on the results of the Gold Cup and the CONCACAF Cup against Mexico. Why do you think the results weren't quite what people were used to?
Klinsmann: When you speak out clearly about how you look at it, you might look at it then as excuses, and that's not how I want to put it. We didn't finish things off with the results. There was a little bit of a dive, and I respect that.
But I also said clearly, we went through 2012, 2013, 2014, on the highest wave possible. Nobody believed that we would get out of the group of death in Brazil. We had amazing runs and results and now you have a couple of bad results. Here and there we had some nice friendly wins that were maybe a little bit more positive. It's also part of the development of a team.
We always said the year after a World Cup, meaning 2015, is a developmental year. It's a transition year, where we try a lot of new elements; we try to bring in the next wave of players at the expense of results. We paid the price for a couple of things that we wanted to see, but I think we're looking also at some new players there that are exciting to look at, like a Gyasi [Zardes] who broke through in 2015, a [DeAndre] Yedlin who becomes more and more mainstream. We've got now with Darlington Nagbe another element in our game that we didn't have before.
But we also made clear that we struggle in certain positions, not only as the national team program, but also the entire country, meaning also the league. We rarely develop full-backs. We're desperately looking for the next wave of strikers that deliver a consistent amount of goals compared to their games [played]. When you talk international level, at the top international level, you expect a goal every second game from a striker. That's how I grew up. And that consistency, or that ratio, unfortunately, we do not have.
So we are trying badly to look all over the place, so this is where we are going up and down the charts and hope that we find more talent, and that's why we give the Olympic team as much help as we can, we give [head coach] Tab [Ramos'] [U-20] team [the same]. I think Tab's team did fantastic in the U-20 World Cup. They lost in a penalty shootout against the world champions in the quarterfinals. With a bit of luck, you are actually in the final. That was huge.
And [the U-23 team] still has a chance to qualify with the Colombia game. We have to give all the support to the Olympic team to rock it. Get a good result down there and then rock it here.
ESPNFC: Will you bring in John Brooks and DeAndre Yedlin for those matches?
Klinsmann: We will definitely keep all our options open, but the tricky part is they don't need to be released [by their clubs]. So [coach Andi Herzog] didn't get the players that he needed in the qualifiers. If clubs say no, then no chance.
I can definitely bring John Brooks with me and Yedlin and Jordan Morris, but theoretically if the clubs say: 'Senior team is OK, but the Olympics, we don't want the kids to fly down to Colombia,' then there's nothing you can do. But looking into 2016, it's definitely exciting because there is so much on the table.
ESPN FC: How much pressure were you feeling at the end of last year? Was it more than usual?
Klinsmann: I don't know if you can define pressure. I think the expectation, the pressure is always there to do well with the national team program. That's why I feel privileged to drive that program. People want to see results, people want to see wins, that's normal.
I think there are some people out there that don't understand the bigger picture of things. And a lot of people understand what's going on in different phases. Some people understand that 2012, 2013, 2014 were very positive, and 2015 as a little dip.
I think it's great if people have their opinion out there, that they express that opinion. But I think before they express their opinion, they should give me a call and ask what is really going on. Because a lot of people mention their thoughts without even knowing what is really going on.
For example, there is the feeling out there that MLS owners are not really on board, but it's because I was never given the opportunity to speak in front of them and explain the technical side of what we're doing with the national teams.
So there's maybe a misconception with some people because I was never given the opportunity to explain: this, this and this. There are very few people that can explain to you different levels of leagues, different levels of environments, different levels of continents. Our picture is the global picture. We need to know what England, Germany and Spain are doing in Europe, and then Brazil, Argentina and Uruguay are doing in South America.
But our benchmarks are internationally. So for a lot of people, they define their world domestically, which is totally cool. They should think maybe a little bit more before saying things from the outside about the national team program.
When you take the CONCACAF Cup final, yes, the result was disappointing because you lost it. I think the game, the whole event, is something that the players will never forget. Did we want to win that at the end of the day? Yes. But I think everybody that went to that game will say that this was really amazing, from both teams. It was decided on a goal that was a beauty.
ESPN FC: You would have liked to have kept the ball more.
Klinsmann: There were things that we wanted to do better, but overall it was super exciting. Now how do you sell the result-driven people the fact this was a damn good result for both teams? They see the result, but we see a lot more than the result.
We see the development of players at a specific point in time in their careers. Our job is to help them to build. We never give up on players because they have a couple of bad months, a couple of bad games. We help them through those phases. No matter where they are in their club environments.
That's another point with MLS. I always say, "We are here for the players, to play at the highest level possible." If that highest level is MLS, we are here to help. Why am I here at this camp? Why did I take 13 players from MLS to Brazil, and keep on helping, helping, helping? All that stuff. But pressure, it's totally cool. It's part of it, and it makes it also exciting.
ESPN FC: There was a report at the end of last year that some of your technical director duties had been given to Jay Berhalter. What are your thoughts on that?
Klinsmann: It's not true. What Jay is doing tremendously well is pushing the coaching education side higher there, some new people in order to get that topic on a more professional level than ever before. We started a professional-level license course, first time ever in U.S. Soccer, and Jay drove that from Chicago with a lot of energy, which is great. There's great communication in Chicago.
ESPN FC: I'm sure you've heard by now the comments that Benny Feilhaber made at MLS media day. He said you don't call in the best players that are available. He said guys like Sacha Kljestan, Dax McCarty, Matt Hedges, guys who are the best players in MLS, he thinks those guys aren't getting an opportunity. What are your thoughts on that?
Klinsmann: It's simply his perspective as a player. Every coach has his own perspective. Obviously when you put a camp together, and this is a mixed camp between U-23s and the senior team, that already cuts a lot of slots out for the senior guys, which are always on the horizon, like Matt Hedges. I've watched Dax McCarty many times. I watch Sacha still.
And I had Benny several times with me. From his perspective, that's how he looks at it, but he doesn't have the bird's view of things. He doesn't know how you put rosters together. He doesn't know how you put the team together. You don't know what is the purpose of the camp. The purpose of the camp is preparing a core group for Colombia [in an Olympic playoff at the end of March].
Now, we had him several times with us, and he was not able to make a mark. Benny unfortunately was never able to step up to an international level with me. Whatever was before was before. We gave him the opportunity a couple of times in our environment, and he was never able to put a stamp on the game. That's why he's not invited here, because he's not on my level here, not consistent enough.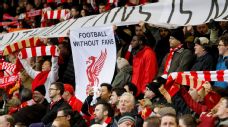 ESPN FC: In terms of the team's creativity, where do you see that next that next wave coming from? Is it a Nagbe, is it Ethan Finlay? Even though he's a little older, is it Lee Nguyen?
Klinsmann: You always hope for the next player around the block to be a difference maker. So if you come in, I think Lee could be a player that brings a lot of vision on the field. Darlington has this natural gift to keep things flowing. He's very calm on the ball, controlled. You always hope that some players come in, break in and give you a surprising element.
Certainly the surprising element of a Yedlin is his speed, he's courageous. He doesn't fear anything. So that gives you an extra tool. You hope from a young striker not to be intimidated and just go for the instinct and be hungry for goal every training session and every game. But there is one building block after another. It's not going to happen overnight. Maybe for our players coming through it takes a bit more time.
The difference to the next level in international competition is to keep your technique on an even higher tempo than you're used to in your club environment. Not only for 30 minutes, but 90 minutes, and then again four days later. This is what we always tell them.
Everybody is talented and has a good technique and personal game, but can you keep that technique on a high tempo when you sprint back and forth when you're tired? Can you keep that vision, can you keep your head up when your legs are burning? That's basically telling them all the time, this is what an 11-month season at international level is all about, to always stay on top of your game.
Jeff Carlisle covers MLS and the U.S. national team for ESPN FC. Follow him on Twitter @JeffreyCarlisle.