If U.S. Soccer and Jurgen Klinsmann are to cut ties, now is the time to do it
In a roundtable discussion on Friday afternoon, United States Soccer Federation president Sunil Gulati offered a few thoughts about the future of national team head coach, Jurgen Klinsmann.
"We expect to qualify [for the 2018 World Cup], I expect Jurgen to be the coach," Gulati said. "But I don't think anyone can honestly say, regardless of what happens, this is what we're going to do."
Gulati's comments came just days after suggestions that Klinsmann might find himself out of a job if the results in World Cup qualifiers against St. Vincent and the Grenadines and Trinidad and Tobago didn't go his way.
The details differed slightly -- did the Americans need four points (three of which they got Friday night in a 6-1 win against St. Vincent) or six to keep his job safe? But the mere existence of the stories, along with a recent spate of poor results and a general sense of growing unrest, would suggest there's at least some faction of USSF decision-makers who are unhappy with the performance of the man they hired in 2011 to remake the American program.
Further, note that Gulati did not come out and unequivocally state that Klinsmann would keep his job no matter the result of Tuesday's match against Trinidad and Tobago.
At this point, four years into the Jurgen Klinsmann Era of U.S. soccer, we know what we're going to get. Above all else, Klinsmann believes in his ability, his understanding of the game and his vision.
This faith can be good. Klinsmann helped DeAndre Yedlin reach the Premier League and pulled Jordan Morris out of an economics class and put him on the field, where he scored against Mexico.
Klinsmann also played a significant role in recruiting talented dual nationals to the red, white, and blue, won difficult friendlies in Europe -- the Netherlands and Germany were beaten earlier this year, for example -- and escaped from a difficult group at the World Cup in Brazil.
Under Klinsmann's watch, the amount of money spent on men's U.S. program jumped from $9.9 million in 2010 to $19.7 million in 2014, according to U.S. Soccer financial reports. That's partially a function of the increasing financial clout of the USSF, but also a result of Klinsmann using his power and influence to ask for, and receive, more resources.
(During the fiscal year that ended March 31, 2014, his assistant, Andi Herzog, had a base salary of $302,500. By way of comparison, U.S. women's national team head coach Jill Ellis, who only led her team to a World Cup trophy, has a base salary of around $200,000.)
But we also know Klinsmann's faults. He lines up players in spots where they are unfamiliar or not playing with their club teams. He almost never picks the same lineup two games in a row. He sometimes struggles as an in-game manager.
He also failed to lead the U.S. to victory in the CONCACAF Gold Cup, losing in the semifinals to Jamaica and, last month, presided over a Confederations Cup playoff loss to Mexico.
While Klinsmann is charming with the media, what he says and what he does can be two separate things. To borrow a quote about Clint Dempsey from Bruce Arena, arguably the most successful U.S. coach in history, Klinsmann "tries s---," which isn't always the best quality in the man who is the captain of the ship and, because of his dual role as technical director, the head of the fleet as well.
Klinsmann is not going to change. He's the same coach he was with the German national team and at Bayern Munich, successes and failures and all. He is who we know he is. At the beginning of another World Cup cycle, we arrive at a situation where maybe he's not the right man for the job. Or perhaps he is.
But this is not a column about whether Klinsmann should stay or go. Rather, it's one about the fact that, if the powers that be want to make a change, they should do so following Tuesday's match in Port of Spain, regardless of the result.
After the game, the United States doesn't play another match of consequence until March. That means the new coach would have the rest of November and all of December to familiarize himself with the job -- hopefully he would already know a good deal about the program -- and listen to the thoughts and concerns of veterans.
Then, Klinsmann's successor could lead a January camp focused on bringing younger or inexperienced players into the fold from Major League Soccer and beyond. After that it's on to the March qualifiers, which feature a winnable home-and-home series against a struggling Guatemala.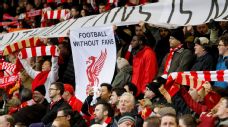 The new coach would have time to succeed, while the perception and optics of the potential coaching change would also work in the USSF's favor. One of the strengths of the organization is how it has resisted being rash or reactionary when it comes to switching coaches. It's the opposite of the Mexican federation and that's a positive trait.
Sticking by your coach when, for example, an article about dissension in the ranks comes out three days before a crucial 2014 World Cup qualifier against Costa Rica, is admirable.
But it's also clear things haven't been going as planned for the U.S. and many of the issues are ones we've seen time and time again during the last four years. Jettisoning Klinsmann following the first two qualifiers would be an understandable move. (Let's be honest: The majority, or at least a very vocal minority, of the American fanbase would applaud.)
Consider a possible alternative: Klinsmann stays around and the Americans stumble in March. Axing him then, with the Copa America Centenario in the summer and two more crucial qualifiers on the horizon, sounds like a quick way to miss out on the 2018 World Cup.
Will we know more about Klinsmann then than we do today or tomorrow or Wednesday? The answer is a resounding no.
If Klinsmann is not the right coach to lead the U.S. to Russia in 2018 -- and some signs point to people who do make that choice at least questioning whether he is -- the best time to cut ties comes in about 48 hours.
Noah Davis is a Brooklyn-based correspondent for ESPN FC and deputy editor at American Soccer Now. Twitter: @Noahedavis.