U.S. participation in CONCACAF Gold Cup yielding diminishing returns
So that's out of the way, then. The U.S. won their Gold Cup group and now will face Cuba in Saturday's quarterfinal in Baltimore.
The group stages of the Gold Cup are always a strange period for the U.S. national team, where there's little to gain and a lot of potential embarrassment to be had. Rather like the opening stages of World Cup qualification leading to the Hexagonal, the Gold Cup group stages offer plenty of discomfort en route to fairly predictable results.
And while it's not the same kind of "grind" that comes with the territory of traveling for World Cup qualification, the group stages are their own kind of grind. Organized teams often wait to spring quick counter-attacks on U.S. teams who usually display much less game-play familiarity with one another and who tend to rely on individuals -- like Clint Dempsey and Michael Bradley -- showing up to make the difference that collective cohesion can't.
Some of this is a function of the power balance within the federation and the competition itself. For international managers, the time to learn about your players is at a premium. There are always calculated risks to be taken in balancing team-building with testing individuals in different positions and scenarios, particularly when the relative strength of the opposition suggests that there's a degree of latitude to do that. That seems to be Klinsmann's approach.
But it could also be argued that the period between the World Cup up to, say, the game against Mexico in April was the natural period for that degree of experimentation to happen. The dominant narrative of that period (other than conceding late goals) was about individuals breaking into, or failing to break into, the national team setup in a series of lopsided performances in which collective results were sacrificed for individual showcasing.
After Mexico, and then again in the friendlies against the Netherlands and Germany, it seemed as if the focus had swung back to how exactly all these auditions would result in a coherent and competitive team. Yet looking at the group stage of the Gold Cup and Klinsmann's widespread rotation, that focus once again appears to have blurred.
Throughout the three games -- a 2-1 win over Honduras, a 1-0 win over Haiti and Monday's 1-1 draw with Panama -- the U.S. have, at times, looked to be an opposition striker away from trouble and have either struggled to create chances or been reluctant to making them. Dempsey continues to be a one-man state of exception to this, not just for his goals, but because trying to attack is just what he does.
But the U.S. are generally less of a hard-charging team in CONCACAF play under Klinsmann, and less inclined to outshoot opponents, as the eyebrow-raising Haiti stats (the U.S. were outshot 21 to 6) indicate. That adds a further wrinkle to making sense of the group stages of Gold Cup play, as it's not just the lack of team cohesion that affects performances, it's a general sense that any version of the current U.S. team is going to be sitting deep by design and trying to think their way through opposition.
It's a tendency that sometimes seems to sit uncomfortably with the team's instincts -- they can look like teenagers who've been made to wear a tie for a family function in executing the game plan. And it's not necessarily that they don't need to grow up at the highest level of the game, it's just that in the specific context of Gold Cup group play, it can look stilted and cautious proportionate to the opposition.
It's not that these stages don't have significant repercussions, for better or worse; there's an argument that without his five goals at the same stage of the 2013 tournament, Chris Wondolowski wouldn't have been in the penalty box during that fateful World Cup sequence against Belgium last summer. Indeed, one of the subplots from Monday night's game was the implicit invitation for Gyasi Zardes to make his claim as a starting forward in the absence of Jozy Altidore, ironically enough playing alongside Wondolowski.
Zardes did OK, despite the physical attention of the Panama defense, and as the USA began to press in the second half, he played his part in build-up play -- though the first half was one both he and Wondolowski will want to forget. It certainly wasn't a definitive statement of intent of the type that will be weighed up for the Centenary Copa America roster selection next year.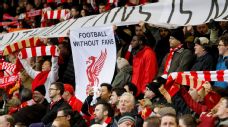 On the subject of that competition and the part it will play -- along with the 2016 Olympics and a potential 2017 Confederations Cup -- in preparing this generation of U.S. players for the 2018 World Cup, the Copa America could serve as a useful benchmark for assessing how well the Gold Cup truly serves as a competitive test for the U.S. in its current format.
If anything, the competition might be becoming something of a victim of the growth in U.S. soccer culture. The intimately raucous home atmosphere in venues like Sporting Park in Monday night's game is a far cry from the U.S. playing what felt like road games in earlier editions of the competition and further mitigates against any challenge the U.S. players are experiencing. We've seen what can happen when the U.S. play Honduras in San Pedro Sula for example -- the last time the U.S. visited, they lost 2-1 in a World Cup qualifier in February 2013 -- as opposed to Gillette Stadium.
While nobody's suggesting the Gold Cup gets moved wholesale -- a financial non-starter, for one -- there might be an argument for some geographic spread in future editions, if the U.S. still see Gold Cup cycles as a meaningful part of their long-term developmental plans.
Or of course there's the option of further interaction with CONMEBOL -- even if right now that's hardly been helped by the FIFA corruption scandal engulfing the respective federation heads who announced the Copa America partnership. But on a purely technical level, that's where an obvious competitive benchmark of the type Klinsmann claims to crave can be found. If a meandering route to potential Confederations Cup participation fulfills that role for now, that's one thing, but it's hard to shake the perception that the U.S.'s participation in the current version of the Gold Cup is a model with diminishing returns.
Graham Parker writes for ESPN FC, FourFourTwo and Howler. He covers MLS and the U.S. national teams. Follow him on Twitter @grahamparkerfc.