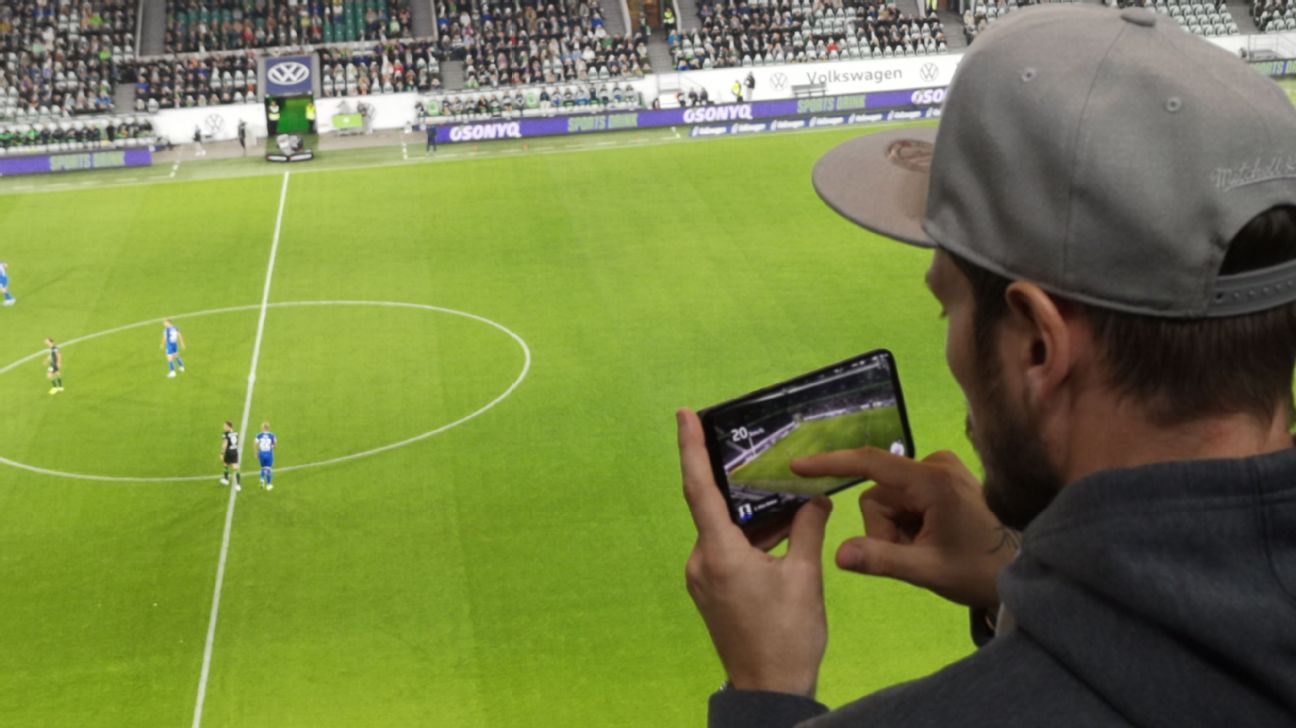 WOLFSBURG, Germany -- The Bundesliga became the first professional league to showcase new 5G technology which allows fans to track individual player statistics during Wolfsburg's clash with Hoffenheim on Monday.
The new technology will allow supporters in stadiums across Germany the ability to see live data including passing stats, pace, distance covered and shots taken, and also see past information.
"We want to enhance the stadium experience for fans through new ways of enjoying information,"...