Pochettino must address concerns as Tottenham keep developing
Only one word will do for Tottenham's 1-0 win over Crystal Palace last Sunday: uninspired. Spurs were laboured, error-strewn and fortunate to come away with three points. If Palace had taken their chances, Tottenham might even have lost.
In hindsight, it was probably always going to be that way. Much as the manager, Mauricio Pochettino, and the players talked up their commitment and enthusiasm before the game, it was almost inevitable there would be some flatness after their 3-1 win against Real Madrid four days previously. Not so much from physical fatigue -- the players have become accustomed to playing two games a week -- as from the mental exertion.
Everyone who was at Wembley for the Champions League match against Madrid could see the players were psyched up for the contest. After an edgy first 10 minutes, they were first to almost every 50-50 ball, happy to chase down lost causes and outplayed one of the best teams in Europe, if not the world. It takes time to recover from that amount of concentrated effort and players can't just talk themselves into reproducing it at will, however professional they are. Against Palace the spirit was willing, but the body was weak.
Hangovers from big games are part and parcel of modern football; the successful clubs are the ones that can manage it best and mitigate the consequences. One of the hallmarks of Manchester United under Sir Alex Ferguson was their ability to follow up a showcase Champions League fixture with a scratchy Premier League win against mid-table opponents intent only on stifling the game. Fergie's United had a street-fighting quality that was able to get them over the line even when they were playing badly.
In many ways, then, the victory over Palace was a sign of progress. To grind out a win and stay within -- admittedly distant -- touching distance of Manchester City at the top of the table, was a measure of just how much the side has improved. Under Harry Redknapp, a big European night would invariably be followed by a draw or defeat against opposition they would normally be expected to beat. This Spurs side has more of a canny, street-fighting streak. They don't like losing and are well-organised enough to see off most opposition.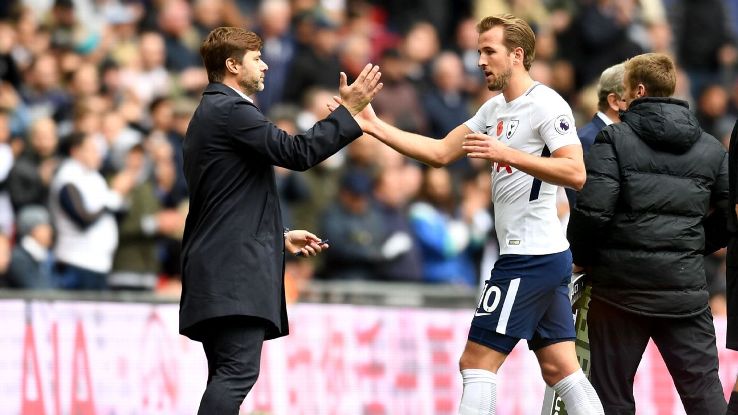 But while it's helpful to take the positives from the Palace game, Pochettino should not be blind to his team's weaknesses. On the day, only Eric Dier and Paulo Gazzaniga played anywhere near to their potential though Danny Rose showed signs of returning to something near his best form.
Elsewhere in the side there were some genuine concerns. Right-back Serge Aurier has recently given an interview in which he claimed only his reputation as a "bad boy" prevented him from moving to Barcelona last summer. Yet to judge by his display on Sunday, Barcelona would have been far more worried about his unreliability on the ball.
On several occasions Aurier passed the ball straight to the opposition, putting the Spurs defence under immense pressure. Nor was this a one-off bad game for him. All too frequently in his other performances he has spoiled what would otherwise have been a solid game with careless lapses of concentration. So far his mistakes haven't cost Spurs, but Pochettino can't count on his luck holding.
Then there's the elephant in the room. Harry Kane. Pep Guardiola's barb that Spurs were "The Harry Kane Team" was all the more hurtful for having a shard of truth. When Kane plays well, Spurs tend to go into overdrive. Passes go to feet, players run with purpose into space and there's a sense of purpose in everything they do. When Kane is struggling -- either because he's having a rare off-day or, as on Sunday, because he's taken a heavy knock early on when he's still coming back from injury -- the rest of the side seem to struggle for rhythm. Son Heung-Min (his goal apart) Christian Eriksen and Moussa Sissoko all had days they would rather forget. Fernando Llorente looks half the player he was at Swansea.
Spurs, though, have time to regroup. For once, the international break comes at a good moment. Having withdrawn from the international squad, Kane, Dele Alli and Harry Winks have two weeks off to help them recover while Eric Dier and Kieran Trippier should be spared from playing both England games.
Tottenham will need them all ready for next week's crunch game against Arsenal at the Emirates. Still, at least Pochettino can take comfort there will be no need to lift his players for that. Everyone is psyched for a north London derby.
John Crace is one of ESPN FC's Tottenham bloggers. Follow him on Twitter @JohnJCrace.