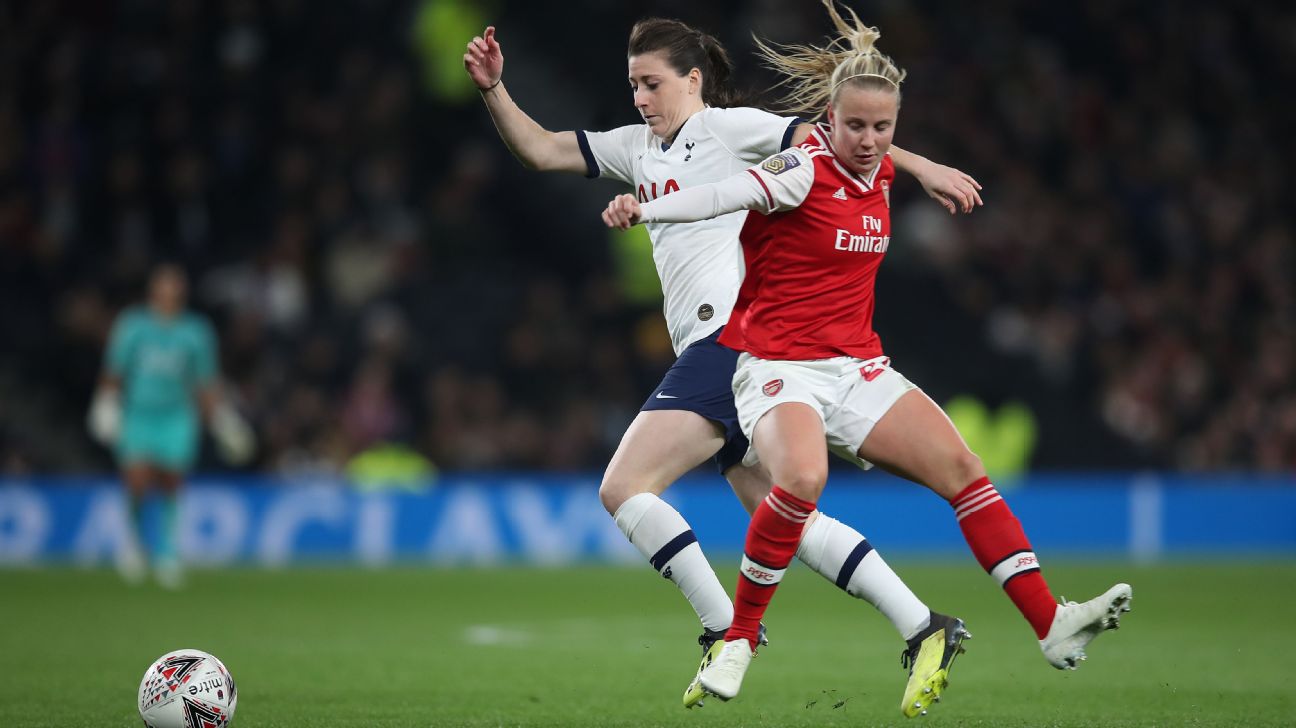 Another milestone in women's football was reached on Sunday when a record Super League (WSL) crowd of 38,262 saw Tottenham Hotspur's 2-0 defeat by champions Arsenal at their new stadium but such matches in big grounds are still the exception.
Total attendances on a packed day of top-flight women's games in England was almost 75,000, with 23,500 at Anfield to watch Liverpool lose 1-0 to Everton in the Merseyside derby.
The record crowd who flocked to the Tottenham Hotspur Stadium, hosting its first...