Former Socceroo David Carney has re-joined Sydney FC from A-League rivals Newcastle Jets.
Carney, 32, was part of Sydney's inaugural championship win in the 2005-06 season, scoring seven goals in 38 appearances between 2005 to 2007.
Having spent a large part of his career across various European leagues and also Major League Soccer with the New York Red Bulls, Carney returned to Australia in 2014 to sign for the Jets.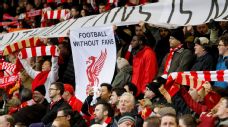 Carney will join the squad immediately and will be available for Sydney's trip...