Can Mark Hughes help Giannelli Imbula realise his potential at Stoke City?
At first glance, one might think that Stoke City have lost their minds. They have just broken the club record by paying £18.3 million for a player who has never won a trophy, doesn't have a single international cap to his name at the age of 23, and is universally considered a massive flop at his last team.
Yet a more insightful look would tell you that purchasing Giannelli Imbula from Porto could be a very wise move by Stoke boss Mark Hughes, because the midfielder perfectly fits into his club's long-term strategy. They are not after the biggest stars in the world but are instead looking for players of great technical ability and huge promise who -- for various reasons -- couldn't fulfil their potential.
As far as natural skills are concerned, Imbula is up there with Xherdan Shaqiri, even though the Swiss prodigy was much better known when arriving at the Britannia Stadium from Inter Milan in the summer.
Who is Imbula then? For starters, it is still unknown whether we should call him a Frenchman or a Belgian. Born near Brussels to Congolese parents, Giannelli moved to suburban Paris as a small child, and therefore has a decision to make. After representing France at under-21 level, Imbula was flattered by interest from Belgium coach Marc Wilmots, but no decision has been made yet.
Both France coach Didier Deschamps and Wilmots have been somewhat reluctant to give the youngster his debut, which is partly explained by his relative inexperience at the highest level compared to his rivals at international level for midfield places. After all, Imbula is only halfway into his third season of top-tier football.
Having left the Paris Saint-Germain academy at the age of 12, Giannelli started his career a long way from the spotlight at Guingamp. The small Breton club was in the third division when Imbula made his first steps on the pitch as the team's youngest ever player, but he was lucky to be guided by young coach Jocelyn Gourvennec -- the visionary specialist.
Gourvennec immediately recognised Imbula's extraordinary talents in midfield. The youngster is very imposing physically, while also possessing supreme vision and brilliant ball distribution. This rare mix of attributes is reminiscent of Abou Diaby, who was destined for superstardom at Arsenal before injuries ruined his career.
Imbula flourished as a sole defensive midfielder, leading Guingamp to promotion in his first season. A couple of years later, the team were promoted once again, with Giannelli being voted the best player in Ligue 2 -- a trophy won by Olivier Giroud in 2010, when the Arsenal striker played for Tours.
His performances were so impressive that scouts from top clubs around Europe, including Barcelona and Chelsea, were rumoured to be following his progress very closely.
So when Marseille signed Imbula in the summer of 2013 it was considered a major coup for the club. Marseille's sporting director, Jose Anigo, felt very proud to complete the deal, calling Imbula "a mix of Diaby and Blaise Matuidi."
Anigo suggested he knew all there was to know about the player, but that might not have been correct. After a few positive games, Imbula's maiden season in Ligue 1 didn't develop as expected, and he had various problems with coach Elie Baup, who benched him frequently after October. Anigo himself replaced Baup in December and that made no difference. The midfielder only started 12 games in 2013-14, and was even relegated to the reserves from time to time.
The situation improved dramatically under Marcelo Bielsa, who arrived in the summer of 2014. The famous Argentine coach built Marseille's midfield around Imbula, and the youngster responded with a number of brilliant performances. Positioned in front of the back four, he connected the lines with aplomb.
Remarkably, Imbula led the whole of Ligue 1 in dribbles, which is extremely rare for a defensive midfielder. It was natural that teams were queuing up in order to sign him last summer.
The star himself said he didn't want to leave, but Marseille decided to cash on him.
"The club told us that without selling Giannelli, they would have to part with four other players," the player's father and agent, Willy Ndangi, said.
Inter and AC Milan were both interested, but then switched their attention to Monaco's Geoffrey Kondogbia. Valencia were also keen, but Porto's offer was better, and Imbula was off to northern Portugal for a club record €20m.
It is still unclear who made the final decision to sign him at Porto, because the adventure appeared destined to fail from the very beginning.
Not only did the team have the superb Mexican Hector Herrera and the rising wonderkid Ruben Neves on their books, but they signed two additional Portuguese central midfielders in Andre Andre and Danilo Pereira, who were both highly rated.
That more than made up for Porto seeing the loanees who starred in 2014-15 -- Real Madrid's Casemiro and Atletico Madrid's Oliver Torres -- go back to their parent clubs. The Spanish coach, Julen Lopetegui, was more interested in purchasing compatriot Sergi Darder from Malaga.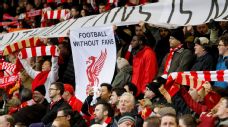 In short, Imbula was rather reluctant to move to Porto and didn't seem too motivated in preseason, while the club appeared to have no idea what to do with him in the first place. It was a perfect recipe for failure, and that is exactly what happened.
Arguably, Imbula's only quality game for Porto was in the 2-1 win over Chelsea in the Champions League opener. Thereafter, he couldn't find his feet and only started seven matches in the league.
In the crucial Champions League home fixture against Dynamo Kiev, Imbula's needless and clumsy foul in the penalty area led to the visitors' opening goal en route to the 2-0 defeat that eventually prevented Porto from qualifying for the round of 16. Thereafter, he was totally discarded by the coach.
Ndangi was outraged by the treatment of his son.
"Lopetegui doesn't understand Giannelli's qualities. Baup made the same mistake at Marseille in 2013. They don't give him time to prove himself," he told L'Equipe in December, while explaining Imbula's problems in settling abroad: "He is still young, he is alone out there. The mentality is different and he doesn't know anyone."
Given such problems, it was hardly surprising that Porto were willing to sell the want-away midfielder, even though Lopetegui himself was fired.
In fact, the coach's departure made it easier for the president, Pinto da Costa, to blame him for the whole affair. "Imbula was bought because Lopetegui wanted him here. He told me that the guy is a Ferrari. I had to ask myself why the Ferrari is always in a garage," he said.
The Spaniard responded: "All cars need time for running-in. Imbula is a good player, but we had other priorities for the team."
This is why the Ferrari has been sold to Stoke now, and driving on the left-hand side of the road will present a new challenge. Hughes hopes that finding the right key to Imbula will solve all the problems and make him flourish at Britannia Stadium.
Hughes has recently developed a knack of putting those whose careers have gone awry back on track. He has done it with the so-called bad boy Marko Arnautovic and the good boy Bojan Krkic. He has done it with Ibrahim Afellay, who was whistled by his own fans at Olympiakos, and Shaqiri also feels at home nowadays after a difficult spell at Inter.
Why should Imbula be any different?
Gourvennec, the man most responsible for unearthing Imbula's talent, said: "Giannelli has quality to play for any team in Europe. His position is all about fighting. Motivation has always been the main issue with him. The question is whether he wants to play or not."
That view is seconded by So Foot journalist Regis Delanoe, who told ESPN FC: "Imbula seems to have a problem with his behaviour. He is a bit overconfident, and that could prevent him from reaching the world-class level.
"He needs a coach who will treat him with attention and patience, and will be strict with him when necessary. He is a great talent who needs to be taken care of."
If Imbula can find his drive, he could well excel in England.
Michael Yokhin is ESPN FC's European football writer. Follow him on Twitter: @Yokhin