Mark Hughes' flair has Stoke prepared to overcome Tony Pulis' West Brom
It has been a particularly festive season for Stoke fans who have seen their side climb the league table courtesy of a 2-0 Boxing Day win over Manchester United and a swashbuckling 4-3 victory against Everton on Dec. 28.
Those six goals mean that the Potters are in little danger of finishing 2015 as the country's lowest scorers, an accolade that looked very much in the offing prior to their profitable trip to Merseyside. However, with a trip to the Hawthorns on Saturday to face former manager Tony Pulis and his West Brom side, it's unlikely that fans will see quite as much excitement as they have enjoyed in recent days.
Having endured Pulis' particular brand of football for a number of years, there are no illusions from the fans about what awaits Mark Hughes' men when they rock up with their plethora of attacking riches. Pulis is a manager that sets out to protect the point he kicks off with, hoping to nick a goal on the break or from a set piece, and from that respect it's a game that needs a bit more thought out when it comes to tactics.
Hughes often talks about now having players who are able to unlock a defence, and their talents will be tested to the full against two banks of four camped on the edge of the Baggies' penalty area. Having been able to name an unchanged side in his past two matches, the manager will be hoping to do much the same for this fixture, although he will also have one eye on Tuesday's Capital One Cup semifinal first-leg tie against Liverpool.
One player who will be key against West Brom will be Bojan Krkic, who, having been removed after an hour against Everton, should be fit and raring to go in this fixture. His ability to dictate the tempo in the final third with his attacking colleagues will be crucial against the defensive wall they are likely to face.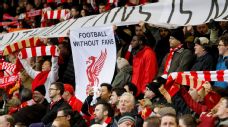 Stoke fans are particularly well versed in the kind of tactics needed to get past one of Pulis' defences, and precisely those quick passes and movements necessary are a perfect description of their current team. Bojan in particular has impressed in his past couple of games, with an ability to dribble past defenders before releasing and receiving the ball back, and that facet of his play is exactly what is required if he's going to inspire his side to another three points.
Another important figure is likely to be Ibrahim Afellay, who has grown into a crucial cog in the midfield machine since his reintroduction to the first team. He started the season well enough but saw red in the reverse fixture -- a 1-0 loss on Aug. 29 -- as he reacted to some of the intimidatory tactics on show. He's likely to be subjected to much the same again, but he and his teammates will be much better prepared having learned their lesson the hard way in that defeat.
It's only natural that the comparisons between old and new are made in the run-up to this fixture and the debate of inspiration over perspiration continues to rumble on, but there is little doubt that Hughes' current side has fans across the globe purring in appreciation. It's been a remarkable year for the Potters, one that has thankfully seen them shed any remaining outdated perceptions. Not even the harshest critics would deny that Stoke are now one of the league's entertainers, especially in a season in which so many of the established order are struggling to maintain their own form.
Similarly, not even the most optimistic of Stoke fans would predict that their side are ready to oust any of the league's big guns in the upper reaches of the league, but a push for European qualification is far from a pipe dream for a side very much on course to better the efforts of their past two campaigns.
As the manager said in his pre-match news conference on Thursday, such is the talent in their ranks that the side can now back their quality against any side in the division. Although, while they have shown it against the big boys of the league, if they are to seriously fulfill their ambitions of taking the Stoke roadshow across Europe in 2016, then they need to start beating the sides below them too -- starting with West Brom.
James Whittaker is ESPN FC's Stoke blogger. Follow him on Twitter: @northstokie