Stoke successfully mixing previous tactics with present skill
It's a second successive away trip for Mark Hughes and his Stoke side who, fresh from rescuing a point at White Hart Lane, travel to Norwich to face Alex Neil's Premier League new boys.
Of course the Canaries only lost their seat at the top table for one season, but unlike many who have suffered the same fate, they managed to keep hold of most of their stars to give themselves the best chance possible of an extended stay on this occasion. They will come up against a Stoke side riding high after their efforts of the previous week when they overcame a two-goal deficit in north London to register their first point of the campaign.
Fans will be hoping that Saturday's game will see the first win of their side's latest season in the top flight and the prospect of Xherdan Shaqiri finally being unleashed following an 11th hour withdrawal at Spurs is one that has the city buzzing. His inclusion remains the biggest talking point of a week, while the media have continued to celebrate the not-so-secret revolution underway in the Potteries. It seems barely a day goes by without a favourable piece on "Stokealona" (a nickname forged from the club's fruitful relationship with Spanish giants Barcelona) which is a fascinating turnaround for a fan base used to the media talking their side down -- or just not talking about them at all.
It is expected that Shaqiri will feature from the start with Jon Walters looking the most likely to miss out over on the right-hand side of the forward line. The Irishman has long since been locked in negotiations over a new deal and the arrival of Shaqiri, along with a new deal for Peter Odemwingie, would suggest that a possible move away from the club this month is in the offing. He's more than paid back the £2.75 million fee he commanded five years ago when Tony Pulis signed him from Ipswich Town. Should he find himself parting company with the club, he'll do so with a hefty pat on his back for his part in establishing the Potters as a top flight side.
The term "Stoke DNA" was one coined by Pulis to best describe the characteristics of his never-say-die players who would run through walls for the cause, and with Walters personifying that concept, many fans are concerned about departures of this kind. They need not worry though. The club's "DNA" has changed and the strengths of the current group of players are ones of technique, pace and flair. While they will no doubt come up against some robust tactics at some point, that is becoming more of a rarity in the top flight and the squad no longer needs to be stocked with fighters, but rather players who are able to overcome their opponents with brains and not brawn. In fact, the comeback against Spurs perhaps showcased a side who are able to successfully marry the tenacity of the old and the technique of new to excellent effect.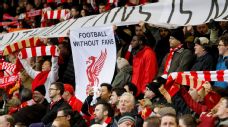 The manager will be hoping his multi-dimensional troops can continue in much the same vein and put the Canaries to the sword, pushing the Potters up the table after a relatively low-key start to proceedings. Hughes' sides typically start their seasons slowly and pick up momentum, fitness and form as the campaign progresses, but the arrival of headline act Shaqiri may yet give the squad a boost that would buck that trend. These days it's more of a squad game and the added competition has seemingly added a spring to the step of many who in the past may well have assumed their place in the starting XI was a given. One such squad player who will reap the benefit of that approach to team selection is Stephen Ireland, who would be very unlucky to miss out on a starting place following his game-changing performance from the bench against Spurs.
On the contrary, Norwich have Cameron Jerome in their ranks, a man who fell foul of Stoke's previous manager, who had a tendency to not reward good performances with a start. This game isn't about ex-players or managers, though, and all eyes will be on the men in red and white and in particular new man Shaqiri who, after an additional week's training, is fit and raring to go in his quest for a first win in the colours of his new club.
James Whittaker is ESPN FC's Stoke blogger. Follow him on Twitter: @northstokie