Southampton must match Koeman's ambition or risk going backward
"I hate to stay in a situation where there is no ambition." Ronald Koeman's ominous message to his paymasters should have resonated all the way from their training ground to owner Katharina Liebherr's Switzerland headquarters.
Koeman has performed miracles not only to keep Southampton competitive in the Premier League, but also to lead them to a European place last season despite being forced to sell virtually an entire team in the past two summer transfer windows.
The Dutch manager is acutely aware of Southampton's place in the food chain and knows it is virtually impossible to persuade his star players to reject the advances of England's elite clubs. There have been signs in recent weeks that he is growing tired of working with one hand tied behind his back and that he has doubts whether their current business model fits his own high targets, set during an illustrious playing career with the Netherlands and Barcelona.
Yes, Southampton have invested heavily in the squad to replace their departing stars, but were still the only side in the Premier League to make a profit on transfers last summer. Koeman knows that has to change if they are to become a regular feature in the top half of the table.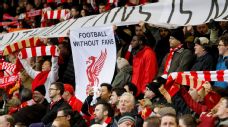 What happens between now and the start of next season will not only decide whether Koeman is willing to remain on the south coast beyond the end of his contract -- which expires in the summer of 2017 -- but will shape the future of the club.
There are numerous high-profile examples of teams who have punched above their weight one year and struggled the next after cashing in on the players who took them to their lofty heights. None more so than bottom club and former European champions Aston Villa who will surely pay the ultimate price for asset-stripping with relegation to the Championship.
Despite their recent poor run of only one victory in eight matches, Southampton's squad is too strong to go down this season, but it could be a different story in 12 months' time if they follow the current path.
Victor Wanyama is unlikely to sign the new contract that has been on the table since September and will therefore have to be sold. It is only a matter of time before one of the elite entice Sadio Mane away from Southampton, so it is little surprise Koeman is seeking assurances he will be able to bring in high-calibre replacements before even contemplating extending his tenure.
Southampton demonstrated after Mauricio Pochettino's departure to Tottenham that their infrastructure can cope with a managerial change, but they struck it lucky when they landed Koeman. There is no guarantee replacing him will be as smooth a process.
That is why it is vital that Liebherr pulls out all the stops to persuade Koeman that Southampton can match his ambitions.
The billionaire businesswoman has shown an admirable determination to honour dad Markus' legacy since taking a more hands-on role following chairman Nicola Cortese's departure in January 2014. But Koeman's back-me-or-leave-me ultimatum represents the first major test of how serious she is about turning Southampton into a Premier League force.
The recently signed mega-money television deal means simply staying in the division is worth its weight in gold, but gambling on doing just enough to survive is a dangerous game, as Northeast giants Newcastle may be about to find out.
Koeman has proven he is one of the most astute coaches in European football, and those are hard to come by. That is why Liebherr has to view his comments seriously or risk taking the club backward.
Alex Crook is ESPN FC's Southampton blogger. Follow him on Twitter @alex_crook