Tottenham's Tanguy Ndombele: Meet the 'complete midfielder' Spurs broke their transfer record for
On Tuesday, Tottenham signed their first player since January 2018 (Lucas Moura) with the arrival of France international Tanguy Ndombele. Spurs smashed their transfer record in a deal worth £56.5 million plus £8.5m in adds-on for the 22-year-old midfielder. Tottenham manager Mauricio Pochettino had made Ndombele a priority this summer, as the Argentine believes that the midfielder will fit perfectly in his system.
- Eriksen, De Gea top list of Premier League free agents
- Spurs make first signing in 518 days... send him out on loan
This is just the latest step up in an incredible rise to the top by Ndombele. Like Chelsea's N'Golo Kante and others before him, Ndombele too had to go through the lower leagues in France to make it, raising his game every time he needed to. His move to England is the biggest step in his career thus far but the Frenchman is relishing the challenge.
Where has he come from?
Pretty much from nowhere! Five years ago, Tanguy (pronounced Tan-gee) Ndombele was released from the Guingamp academy at 16 years old. At the time, he had no club and even thought that football might be over for him. He had one last go at it in Amiens but in his first season there, he hardly played in the French fifth division with the reserves.
However, little by little he got his confidence and mojo back. Ndombele became a key player for the first team in Ligue 2 and helped Amiens earn promotion to the top flight in 2017 for the first time in their 116-year history.
Ndombele's superb season earned him a move to Lyon at the end of August 2017. OL paid £7m for him and straight away, he was a revelation in Ligue 1 in central midfield. He made his France debut in October 2018 and now has six caps to his name with Les Bleus.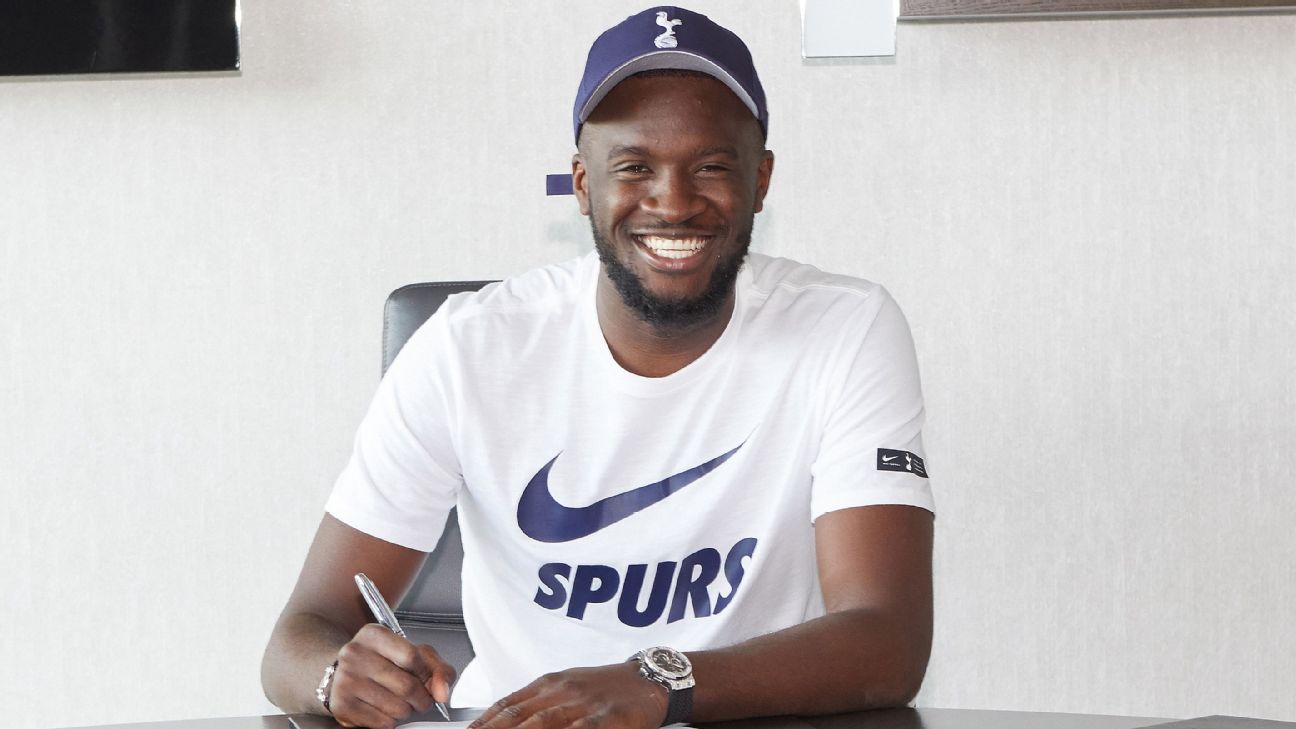 Position
Ndombele is a pure No. 8 and can play in either a midfield two or three. The most important thing for him is to be able to run with the ball.
His best displays for Lyon, like against Manchester City or PSG last season, have been when he has expressed himself with the ball, breaking down the lines going forward but also working hard defensively when not in possession. He bossed those games and was by far the best player on the pitch each time.
He is the modern midfielder, capable of doing pretty much everything. He is strong, powerful, technically gifted, and boasts a very high football IQ as well.
Strengths
Not many players in Ndombele's position possess his combination of power and technical skills, and that's why his profile is so rare. The biggest asset in his game is how he runs with the ball, an area where he is a real difference-maker.
His mindset is pretty much always to go forward and try to do something positive, whether it's with a lethal pass, a run or a dribble, while his power and his physical strength make it very hard for an opponent to get the ball off of him. His reading of the game, his diagonal balls and his precious through balls are all part of what makes him special. He really is the complete package as a midfielder.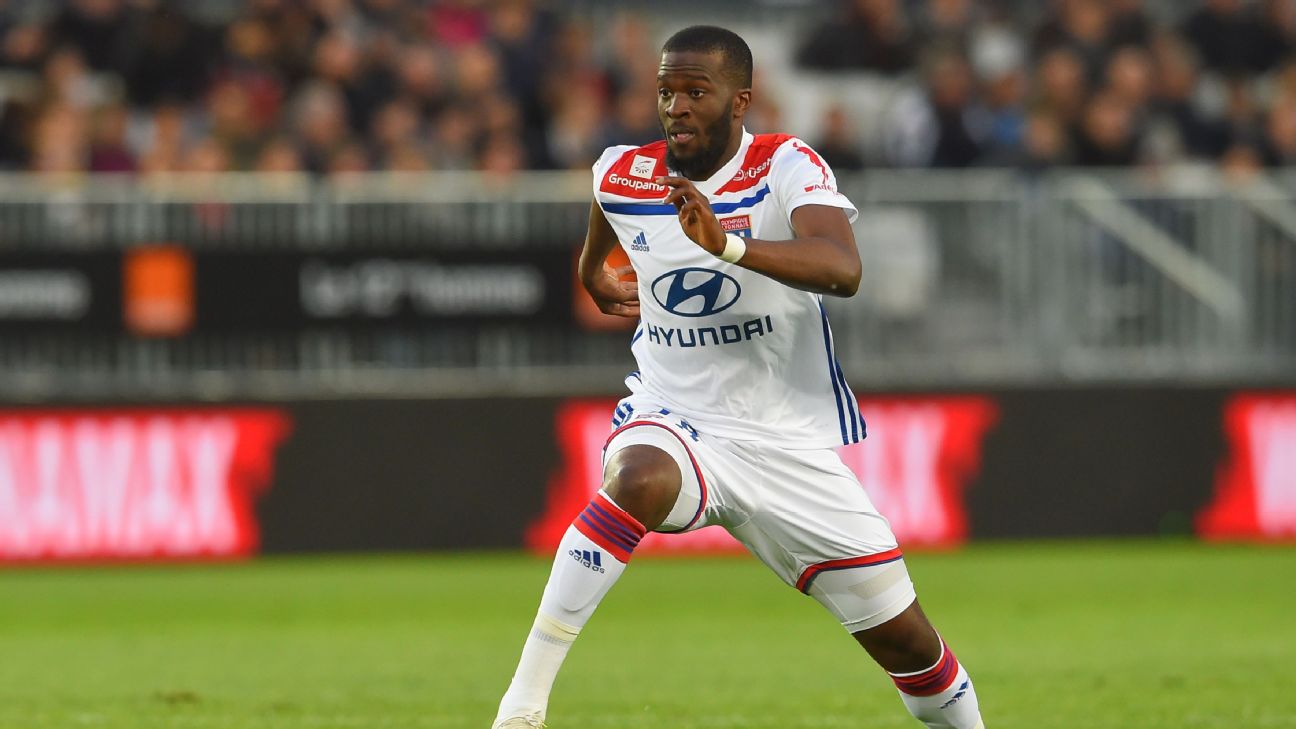 Weaknesses
The scariest thing about Ndombele is that, at 22, he still has a lot to learn and there is still room for improvement in his game. Last season at Lyon, he lacked consistency at times.
For one, he didn't seem to put the same energy, desire and concentration into some games against smaller sides that he did in big matches. He also showed a tendency to be too nonchalant at times as well.
Lastly, he can afford to further improve in the air and at times, like away at Hoffenheim in the Champions League, his marking was not efficient enough.
Where he fits in
He will fit perfectly in Spurs' midfield. Mauricio Pochettino can use him alongside Harry Winks, in a very complimentary pair, alongside Moussa Sissoko in a very powerful duo, or in a midfield three on either side of the holding midfielder.
Tottenham play with a lot of intensity which is at the heart of Ndombele's play. He will be perfect for the press, the rhythm and the movement associated with a Pochettino team.