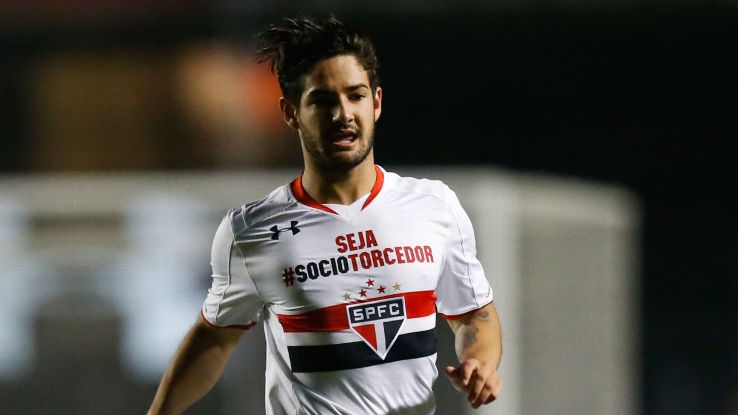 Reported Tottenham Hotspur target Alexandre Pato has said he wants to stay at Sao Paulo, but acknowledged that may not be his decision to make.
Corinthians forward Pato has been on loan at Sao Paulo since last year but his parent club's chairman, Roberto de Andrade, said earlier this summer that he was eager to cash in on the 25-year-old.
Earlier this month, sources told ESPN FC that Corinthians are ready to sell Pato for €10 million (£7.2m) and the former AC Milan star was keen on...