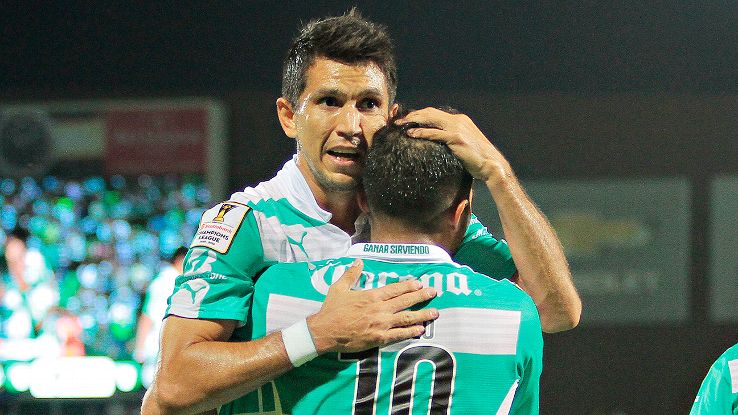 Three teams secured spots in the CONCACAF Champions League quarterfinals on Tuesday, with Liga MX club Santos Laguna earning an important 6-1 victory against Saprissa to win Group A in the region's top club tournament.
Bryan Rabello opened the scoring for Santos, who are also making a charge up the Liga MX table at the moment. Minor Escoe levelled for the visiting Costa Rican club early in the second half, but after that it was all Santos.
The five-goal run included goals from Djaniny, Luis...