MADRID -- The Brazilian company that says it hasn't been properly compensated for Neymar's transfer to Barcelona wants him to come clean and put an end to his judicial problems in Spain and Brazil.
The co-founder of Grupo Sonda, which invested in Neymar early in his career, issued a public message to the player in a news conference on Thursday in Madrid, saying he risks having his career tainted by a crime.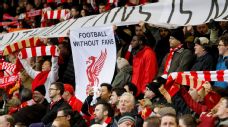 "You are an exceptional player and I wouldn't like to see you going down in history marked...