Zidane must learn from Ancelotti's mistakes, rotate his Real Madrid team
After only three matches in charge of Real Madrid's dressing room, it's perhaps still early to infer definitive conclusions about Zinedine Zidane's sources of inspiration. However, judging by his lineup decisions and some of his comments during news conferences, it's already obvious that Carlo Ancelotti is his nearest benchmark.
The fact that both Ancelotti and Zidane trained the same team helps to underline the eerie similarities in their approach. When the full squad is available, both favour a 4-3-3 formation with Gareth Bale, Karim Benzema and Cristiano Ronaldo up front. They prefer to use midfielders who know how to treat the ball well, even if they have to make an extra defensive effort that does not quite fit into their skill set, as it's the case with Toni Kroos, Luka Modric or Isco.
They would rather have an offensive midfielder exhausted from tracking back than use a defensive midfielder, who have found it extremely hard to see playing time under either manager. For instance, Ancelotti sent Casemiro to Porto on loan and gave Asier Illarramendi only a handful of chances, opting for Isco or James Rodriguez instead.
So far, Zidane has followed the Italian's steps in this regard. Casemiro has not participated in a single match since the Frenchman took over from Rafael Benitez, and not a single defensive midfielder has been mooted in this potentially key transfer window for Real Madrid. For a player who enjoyed the unforgettable help of Claude Makelele and other impressive defensive midfielders while he excelled, Zidane's attitude sounds a bit ungrateful towards the trade.
Ancelotti and Zidane also share a somewhat conservative view of youngsters. The former started Dani Carvajal when he was 21 years old, yes, but only after the Spaniard had spent a full season undergoing a baptism of fire with Bayer Leverkusen. In a style similar to that of Fabio Capello, the Italian tended to prefer proven talent to younger, homegrown players.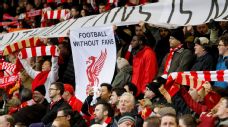 In his first three matches as Real Madrid coach, Zidane has left Nacho Fernandez out of the team in all three, after the Canterano, with the help of frequent injuries in the team's back four, played almost 50 percent of the minutes under Benitez. Lucas Vazquez, another reliable option off the bench with the previous coach, has not even been a substitute in two of the three matches. And why even mention Denis Cheryshev, a player who rarely had a chance with Benitez and seems to have vanished after the Copa del Rey fiasco.
Zidane has given some minutes to Jese Rodriguez and Isco, but given that both already have two-and-a-half seasons' worth of experience with the first team, they're hardly risky young talents.
Ancelotti enjoyed a very successful 2014, during which the club won four titles and finished in such strong form that they seemed destined for further glory in 2015. The slump in form, certainly unexpected, had glaringly obvious reasons behind it.
The Italian manager used the exact opposite approach to Benitez, maintaining the same starting XI as often as possible. The lack of rest resulted in injuries to key players, such as Modric and Bale, as well as poor form for others, such as Kroos and James. From March onward, the team's performance imploded, and even though most players and fans wanted Ancelotti to stay, an argument can be made that the manager could have better preserved his talent for the final third of the season.
To some extent, it's hard -- and indeed early -- to compare Zidane's situation and his choices to those of Ancelotti. The Frenchman is still building a team, so it makes some sense that he tries to find a cohesive starting XI that enjoys the lion's share of the minutes in the first few matches.
Ancelotti's example, achieving an amazing level of excellence in the last two months of November and December 2014 with a very similar lineup to the one Zidane is using now, is probably fresh in the new manager's head and has become a sort of blueprint to form to the squad.
However, Zidane will be remiss if he does not learn from last season's lessons. Injury-prone players need rest, and others could suffer a slump in form sooner or later, so the number of minutes played should be closely monitored.
He should also take into account the larger amount of talent at his disposal when we compare this squad to that of Ancelotti's. The Italian had very scarce reliable resources waiting for their chance off the bench, while Zidane can look at this 23-man squad and feel quite sure that he has enough options for each position so that he can rest a few players when required.
And finally, giving chances to substitutes during the whole season avoids the shock of having to start them for the first time when the term is in its final months and each match is a must-win.
During this initial stage, Zidane's first priority is to build a sharp starting XI that he can trust in the most demanding matches of the season. But he should also mix and match that task with getting more than 11 players involved in the team dynamics. If he does not, he could very well arrive in the crucial matches of the season with the chance of winning some silverware, but having to start some players that have not enjoyed a single minute of live action since the Benitez era.
Having Ancelotti's memories fresh in mind, Zidane won't want to see himself in that same position.
Eduardo Alvarez covers Real Madrid and the Spanish national team for ESPN FC. Twitter: @alvarez.