Zinedine Zidane makes smooth start at Real Madrid with tougher tests ahead
In his first few weeks as Real Madrid manager, Zinedine Zidane's best friend may be the fixture list.
He has already won 5-0 and 5-1 respectively against struggling Deportivo La Coruna and Sporting Gijon and next on the horizon is a trip to Betis to face a club who recently sacked Pepe Mel and have just one win in 11 in all competitions. Espanyol then visit the Bernabeu on Jan. 31 and they're currently on a run of four successive defeats, with just one win in seven matches.
Such a kind run of fixtures gives Zidane until February to implement whatever tactical modifications he has in mind, without having to face elite opposition.

Real Madrid
Sporting Gijón
Game Details
So far, Zidane has taken advantage of the first two matches to recover the spirit of the side and strengthen the confidence of BBC; Gareth Bale, Karim Benzema and Cristiano Ronaldo, who scored 10 goals between them in the two home wins over Deportivo and Sporting.
Fans have also seen a much more dynamic midfield and especially an increased participation from both full-backs, with Daniel Carvajal relegating Danilo to the bench and appearing often in the final third.
Jese Rodriguez has recovered some of his self-esteem and showed his speed in a few trademark forward runs against Sporting. The fact he's enjoying himself on the pitch is a good sign of things to come. The same applies to Isco, used to watching most matches from the bench under Rafael Benitez but now a starter in the last two under Zidane. On top of his hardworking attitude, Isco has been able to find the ball in the last third more often than he did previously and that makes a huge difference.
The only question mark regarding Zidane's starting XI is James Rodriguez. The talented Colombian managed just 25 minutes against Deportivo and 30 against Sporting and was frustrated at the end of the second match as he failed to make an impression.
Zidane's faith in Bale, Benzema and Ronaldo means one of the attacking midfielders will have to watch a few matches from the bench. James may be frustrated there, but Zidane has created so much goodwill since his arrival that you can't imagine any player complaining about lack of minutes.
The good vibes brought by Zidane were reinforced by a rare media appearance from Ronaldo on Sunday. The Portuguese striker appeared extremely relaxed and said: "I honestly feel a change of mood for the better with the arrival of Zidane. I'm not going to hide it and don't ask me why, but the players feel a lot more empathy with Zizou [than they did with Benitez]. If you don't enjoy yourself at work it's hard to perform well."
Although Zidane had kept a low profile regarding his predecessor, he also decided to open up in the news conference on Sunday. "We need to improve a lot physically," was an unmistakable dart towards the previous regime.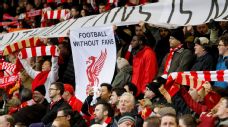 The evidence looks positive so far, however it's hard to forget that this same group of players have previously cruised past La Liga's middle to lower sides but failed to deliver when facing more competitive teams.
Zidane's first real test will not arrive until the second weekend in February, when they host Athletic Bilbao at the Bernabeu. Madrid will then travel to Malaga and close the month at home against Atletico Madrid.
Such a test will give fans and critics a marker of where Real Madrid are under Zidane. Until then, the Frenchman will have to keep building on this positive start.
Eduardo Alvarez covers Real Madrid and the Spanish national team for ESPN FC. Twitter: @alvarez.