Zinedine Zidane and Real Madrid could actually benefit from transfer ban
It has been another inglorious week for Real Madrid. A FIFA-imposed ban on signing players that will take effect after the end of the current transfer window has provided the club with a fresh headache following disqualification from the Copa del Rey for fielding the ineligible Denis Cheryshev. The credibility of Real's men in grey has not so much been chipped away since the start of 2015-16 as assaulted with a sledgehammer. If Laurel and Hardy were running the club at least responsibility for the aura of incompetence enveloping the Bernabeu would be black and white.
Florentino Perez was the subject of protests a la Ultra on Friday morning, when a huge banner was stretched out on a bridge on the approaches to the club's Valdebebas training complex, a rough translation of which is: "Once we were famous for titles, now we're a laughing stock."
The only silver lining for Perez is that Atletico Madrid were slapped with precisely the same sanction, handed down in both cases due to irregularities in the signing of youth players, as was the case with Barcelona in 2014. Both clubs will naturally appeal against the ban, which prevents them from registering new players during the summer window of 2016 and in January 2017. The emphasis is on registry: in exactly the same way as Barca, both Madrid clubs are merely banned from buying a player and subsequently playing him. They can sign who they want as long as those players are happy to twiddle their thumbs until the sanction expires, as Arda Turan and Aleix Vidal had done between last summer and a couple of weeks ago.

Real Madrid
Sporting Gijón
Game Details
There are also loopholes. Barcelona successfully staved off the immediate implementation of the ban by appealing to the Court of Arbitration for Sport. The ploy did not prosper in the long run but it did result in an injunction while the matter was mused on by the Swiss wigs, allowing Barca to splash the cash in the summer of 2014 on Luis Suarez and Ivan Rakitic, as well as keepers Claudio Bravo and Marc-Andre ter Stegen.
Naturally, Real and Atletico plan to follow a similar path, but the timeline is not in their favour: Barcelona's ban was imposed in April and the proximity of the next window swayed the decision of the authorities. This latest slap on the wrist -- which Real have denounced as ludicrous as the sons of current manager Zinedine Zidane are listed on the FIFA report as being improperly registered -- comes in January, with half a window to go and plenty of time to recall loan players, which the ban does not prevent.
Real have eight players at other clubs, including Lucas Silva and Fabio Coentrao, neither of whom fans are itching to see back in a white shirt. Marco Asensio, Jesus Vallejo and Diego Llorente are a different matter and will be recalled if Real's appeals fall on deaf ears.
Of course the ban may trigger a mad rush on signings in the next two weeks, but Zidane said in his first press conference as manager before the Deportivo game that he was happy with the squad at his disposal and didn't particularly want to offload anyone in January. That could signal a reprieve for Cheryshev and even a new deal for Alvaro Arbeloa. Football is infinitely stranger than anything which the mind of man could invent, to borrow from Sherlock Holmes.
And where Real Madrid are concerned, it is quite as easy to forget that the sole purpose of the club and those who run it is essentially to provide a team and, a few times a month, a stadium in which to stage matches. If those matches are won, and won in style, then so much the better.
For Zidane, that purpose is first and foremost. He may be able to add Paul Pogba, Robert Lewandowski, David De Gea, Alvaro Morata and any number of other superstars to his squad by the end of the month. Or he may be able to in the summer, if the appeals process drags proceedings out. Or not. In any case he would be wise to forestall any grand plans on Perez's part. His squad isn't half bad as it is, and there is talent enough at Castilla in Mariano Diaz, Marcos Llorente, Borja Mayoral and Philipp Lienhart to be going on with. Barcelona's transfer ban didn't do them any harm as they swept to five titles without adding to the squad.
A similarly galvanizing effect could be fostered by Zidane and his staff. Complacency is a rare disease at Real Madrid but the persistent addition of unsolicited players has proved debilitating over the years. The Frenchman can benefit from a settled squad -- something rarely afforded his predecessors in the role.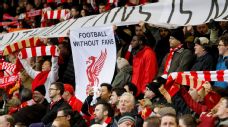 It won't have escaped Rafa Benitez's attention that Zidane was installed as manager immediately after a tricky run of games. Real's fixture list between now and the trip to the Olympic Stadium to play Roma on Feb. 17 in the Champions League could hardly be kinder: Sporting, Betis, Espanyol and Granada constitute Real's next four matches -- 18th, 15th, 13th and 17th, respectively in the table -- with no midweek action in the Copa del Rey to contend with.
This weekend's opposition at the Bernabeu, Sporting are as close to three guaranteed points as currently exist in La Liga. Abelardo Fernandez's side have only one ambition this season and that is to avoid a swift return to Segunda. The trip to the capital is being treated as a cup final by Sporting fans with 2,000 expected to be in attendance, a staggering number considering the away support at any given game in Spain would struggle to fill an art-house cinema. Not even the most optimistic of the travelling contingent will have a cheeky fiver on a repeat of the opening day of the season's valiant 0-0 draw at El Molinon though.
Zidane has raised the club from the doldrums of Benitez's reign. The manager can't do anything about board-level bungling; he can only deliver on the pitch. Sporting arrive at the perfect moment from Real's point of view. Nothing deflects from an institutional crisis quite as efficiently as a goleada.
Rob Train covers Real Madrid and the Spanish national team for ESPN FC. Twitter: @Cafc13Rob.