How transfer ban affects Real Madrid's recruitment in January and beyond
The largest short-term consequence of FIFA's transfer ban handed down to Real Madrid is that the club must react quickly to reinforce the squad before the January transfer window expires. Otherwise, Florentino Perez will have to wait until the summer of 2017 to register new players, although he can sign them earlier than that.
The pressure on Real Madrid to move quickly will very likely make transfer fees skyrocket, but the fact is that the Madridistas can't afford to leave this fortnight go by without adding at least two new faces.
Let us look at the status of the squad line-by-line, trying to guess what could be Real Madrid's next move, be it a flashy new signing or recovering players loaned to other teams, as long as there is no monetary compensation to get them back to Madrid. Keep in mind that Barcelona won five titles during their transfer ban.
Goalkeeper
Keylor Navas has over-delivered so far, but Kiko Casilla could have done much better and no youngster from the Castilla looks ready to make the leap to the first team. A more consistent sub sounds like a sensible decision, although it's hardly a top-level priority.
However, well-informed journalists close to Perez insist that David De Gea was bound to leave Manchester for Madrid in June 2016. The fact that he renewed his contract with Manchester United would be a part of the process to guarantee the Reds a bigger transfer fee, although the existence and value of any release clause haven't been made public.
Will Perez try to pull the trigger? It doesn't sound likely. This transaction would unsettle both squads, and given the precedents of the previous transfer window and the Copa del Rey fiasco, any operation involving faxes demands way more than two weeks for the club to be able to formalise it properly.
Defence
If we have to judge by what we've seen so far this season, this is the line that demands the most reinforcement.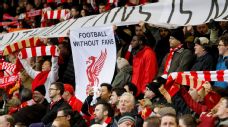 Starting with the full-back position, Alvaro Arbeloa looks on his way out of the club, as manager Zinedine Zidane seems keen on following Rafael Benitez's policy of leaving the player from Salamanca out of the squad in every match. Arbeloa will very likely leave Madrid in the summer to find another club where he can enjoy his last seasons as a player.
Danilo's weak defensive performances and the injury concerns surrounding Marcelo and Dani Carvajal depict an unreliable set of full-backs. They can obviously create a great deal of trouble to any back four on a given day, but they are much less dependable than would be desirable for a long season. Unless Madrid find a miraculous method to increase Nacho Fernandez's speed, finding a new left-back appears almost mandatory.
The Premier League offers some alternatives to strengthen this position, even a few Spanish ones, such as Liverpool's Alberto Moreno, Arsenal's Nacho Monreal or even the versatile Cesar Azpilicueta of Chelsea.
In the middle of the defence, the need for reinforcements continues. Despite his shocking inclusion in the FIFPro World XI, the injury-hit Sergio Ramos hasn't performed close to his best form since 2014. Pepe also looks impacted by father time, although his judgement inside the box doesn't seem to have improved but worsened as years accumulate. Raphael Varane's injuries are not news anymore, and the serviceable Nacho is undersized for a centre-back, although can cover for the rest in less-demanding matches.
A new centre-back, ideally left-footed, would become a major addition to this side. Diego Llorente, currently loaned to Rayo Vallecano, looks promising but needs more experience to make it back to Real Madrid.
Midfield
At the huge risk of stating the obvious, it's safe to say that Real Madrid do not need an offensive midfielder. James Rodriguez, Isco, Luka Modric and even Toni Kroos can cover that role. Even the Cardiff Express, Gareth Bale, could occupy that role or 17-year-old Martin Odegaard could step in from the Castilla if necessary. And if push comes to shove, Madrid could also bring 19-year-old Marco Asensio back from his loan at Espanyol.
The winger positions also look well-covered. On top of Rodriguez and Isco, Bale and Lucas Vazquez can occupy the wings competently.
However, the defensive midfield position, only covered at this point by Casemiro, requires additional blood. That's especially true given Zidane's intention to play with Bale, Karim Benzema and Cristiano Ronaldo up front.
Marcos Llorente, the young prospect from Castilla, is already training often with the first team and will have his chances if nobody is signed. But rumour has it that, before the announcement of the ban, Zidane had demanded Perez to bring in Juventus' Paul Pogba at any cost. Although not a pure defensive midfielder, his impressive physical ability would indeed help Madrid's underweight midfield.
If Perez tries to sign the Frenchman, it's very likely that Juventus will demand Pogba's famous €100 million transfer fee. That said, the president has never been shy with money when he thought the occasion demanded so.
Alternatively, and assuming that nothing else works, Los Blancos can claim on-loan Brazilian Lucas Silva from Marseille at the end of this season.
Attack
Even though rumour had it that Perez would consider selling Ronaldo or Bale at the end of the season, FIFA's ban will see him at least postpone his plans for another season. Together with Benzema, the trio shape a very intimidating offensive weapon. When you add Jese Rodriguez coming off the bench and the support of the endless list of attacking midfielders, these four threatening forwards could well carry Madrid's attack on their shoulders for the next 18 months.
The old dream of adding a top centre-forward, one who contributes with aerial ability and finishing skill inside the box, vanishes overnight with FIFA's ban. With three and a half years more on his contract, Robert Lewandowski's agent can speak with Real Madrid all he wants, but Bayer Munich won't let him go in the middle of the season at almost any price.
The issue here is in fact one of retention. Under the new scenario, Perez can't afford losing Ronaldo to PSG or Bale to Manchester United. It's obvious that, for different reasons, these players have attracted a huge deal of attention from other clubs, and they've now found themselves with a fantastic bargaining power to improve their contracts with Real Madrid ... assuming they want to stay.
Eduardo Alvarez covers Real Madrid and the Spanish national team for ESPN FC. Twitter: @alvarez.