Real Madrid fringe players under Benitez should play more with Zidane
Ahead of his first match in charge of Real Madrid, Zinedine Zidane faces a problem rarely posed to his short-lived predecessor Rafa Benitez: a fully-fit and available squad. During the Spaniard's brief tenure he was unable to call on a full complement of playing staff due to a spate of muscle injuries and other complaints, so if nothing else Benitez was able to spread a bit of playing time around. Even then, there were players that seldom got out of their tracksuits.
Denis Cheryshev, Isco, Casemiro, Jesus Vazquez, Jese ... all were largely substitutes at best under the erstwhile coach unless Benitez was short-handed. Cheryshev's case is particularly unfortunate. Having received assurances that he would feature in his manager's plans the Russia international played just 117 minutes for Benitez, and for 45 of those he now infamously shouldn't have been on the pitch at all. That he played well and opened the scoring against Cadiz is insult to his injury-induced opportunity.
A change of manager is always a welcome occurrence for fringe players. January could not have come sooner for Cheryshev under Benitez, but with Zidane at the helm he has the possibility of increasing his usefulness to the squad. Isco has struggled to hold down a first team place ever since his arrival from Malaga in the summer of 2013. With Benitez in charge, the playmaker racked up 20 appearances but started just nine Liga games of a possible 18, featuring for only 12 minutes over the course of Benitez's final four domestic fixtures. Casemiro enjoyed even less pitch time than Isco in the first half of the season. In Real's last seven Liga fixtures, the Brazilian defensive midfielder was sacrificed for the anchor duo of Luka Modric and Toni Kroos, despite the latter's clear and present lack of form. Casemiro was on the pitch for 92 minutes overall during that period in spite of his previous eye-catching performances.
Benitez started out with a 4-2-3-1 formation, which reaped four victories and five clean sheets in six from the opening game of the season against Sporting. He then switched to the more familiar Real set-up of 4-3-3, which he utilized in 11 of 12 games until his departure. The results? Seven wins, three defeats and two draws. Sacking form at a club like Real.
During his time at Castilla, Zidane rarely strayed from a 4-2-3-1 with no recognized defensive midfielder in his lineup. Zidane has occasionally changed Castilla's shape with Marcos Llorente anchoring the midfield, but generally he favoured an attacking lineup with a single striker in Borja Mayoral and plenty of support from midfield and the wings. Despite a fairly modest win percentage of 46.6 with Castilla, the task Zidane took on has to be taken into account. Castilla had been relegated to Segunda B before Zidane was appointed and he managed to finish his first season two points shy of the playoff places. Castilla currently sit second in their Segunda B group and have not tasted defeat since Nov. 7.
But above all, from the point of view of the likes of Jese who played just 579 minutes under Benitez, Zidane proved that he can manage a squad at Castilla. Handling the kids with Segunda B is not the same as handling Cristiano Ronaldo, Gareth Bale and company, but it was an encouraging precedent for the senior squad nonetheless. Mariano is a prime example. The Dominican forward has struggled for game time behind Mayoral, but when he has been called upon, his strike rate has been nothing short of phenomenal. In 884 minutes over 15 appearances, Mariano has banged in 12 goals at a rate of one every 74 minutes.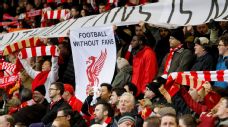 Whatever Zidane says to the forward before he throws him in, it clearly works. If he can get the same results out of Jese it will similarly serve Real Madrid. Karim Benzema's position as the undisputed No. 9 has been strengthened by the appointment of his champion at the club to the extent that a January move for competition is as likely to happen as Ronaldo leaving for PSG or Manchester United.
Should anything befall Benzema, Real will need Jese more than the club currently appreciates. Zidane could be the man to bring the best out of a talent who has waned over the past two years. Real's other also-rans will feel the fringe benefits of Zidane's appointment. The Frenchman's handling of Martin Odegaard should afford few senior players a false sense of security. Zidane will not rock the boat too much in his early steps in the Bernabeu dugout but underneath his apparently calm exterior he possesses a ruthless streak and a combustibility that will have established first 11 material on their toes from the outset.
That maverick element may well serve to the benefit of Real's back-ups. And that in turn may help the side to salvage the season after the input of Benitez, who is thin-skinned when it comes to boardroom meddling. The Spaniard's kowtowing to the desires of his employers hastened his demise. It is a mistake Zidane is unlikely to repeat.
Rob Train covers Real Madrid and the Spanish national team for ESPN FC. Twitter: @Cafc13Rob.