Zinedine Zidane can stand up to Florentino Perez at Real Madrid
It's no secret that Zinedine Zidane was in the process of being groomed for the Real Madrid first team, but few -- the Frenchman included -- suspected the call would come this suddenly. Since he returned to the club he served so admirably as a player during Florentino Perez's first tenure, Zidane has held a variety of positions. He learned the craft of management first under Jose Mourinho and then Carlo Ancelotti as an assistant, initially just for European games under the Portuguese and then full time at the Italian's side in the 2013-14 season, which delivered the Decima and a Copa del Rey triumph.
However, Zidane's apprenticeship as a first-team coach runs to just a season and a half at the helm of Castilla, in the third tier of Spanish football, a wasteland of B teams and part-time sloggers. Castilla find themselves in Segunda B largely due to a lack of interest in youth production at all levels, culminating in Perez's decision to do away with Real Madrid C.
All things considered, Zidane has worked miracles after a difficult start at the Alfredo di Stefano, guiding the side to second in Segunda B Group 2 before his step up on Monday.
Zidane's appointment is a remarkable mea culpa on Perez's part. Rafa Benitez was never a popular choice among fans or players, who publicly backed Ancelotti's continued employment. But even if Benitez had managed to win over the squad -- and the evidence weighs heavily to the contrary -- results are what counts, and in that respect the Spaniard's short appointment has to be considered a failed experiment.
Benitez's Madrid fell woefully short against Sevilla, Villarreal, Atletico and PSG, all performances that provided nails in his coffin. Rather than mitigate the 4-0 Clasico hammering in November as a one-off, points dropped against lesser luminaries merely highlighted how deep the rot had sunk. Perez had little choice but to jettison Benitez before the whole ship went down.
Perez is not a man given to admitting his mistakes, but discarding Ancelotti in favour of a coach who had not managed in La Liga for over a decade was hardly a masterstroke. The Italian might have ultimately paid for his failure to win a title in his second season, but a Champions League and a Copa in his first should have bought him the remainder of his three-year contract. When he arrived at the Bernabeu, Ancelotti had delivered a first Ligue 1 title in nearly 20 years to the Parc des Princes. When Mourinho was hired, he had just beaten Barcelona over two legs en route to European glory with Inter and secured a domestic double. Those were appointments made on the back of tangible success. Benitez scarcely arrived with silverware tumbling from his luggage bag; He left Napoli fifth in Serie A and had failed to get the side past the Champions League playoff round at the start of the season.
Unlike Benitez, Zidane will command the instant respect of the players. A stick often used to beat Mourinho with in his final season was his lack of prowess as a player, and similarly Ancelotti was welcomed precisely because he had played at the very highest level. Zidane is one of the greats of the game, and he will carry that reputation into the dressing room and onto the training pitches, where he can still show the squad a thing or two on the ball.
Benitez's sacking represents a change of tack by Perez. As Manuel Pellegrini said lightheartedly when he learned of his colleague's demise, "At least I lasted the season."
The Chilean also alluded to differences with Perez. Plus ça change. In his first stint in the boardroom, Perez dispensed with six managers in total. After Vicente del Bosque, who was sacked in 2003, he whittled through five in two years. Jose Antonio Camacho lasted a few days, Vanderlei Luxemburgo a calendar year. At the end of those two years, Perez finally fell on his own sword, having delivered no silverware between Del Bosque and Jose Ramon Lopez Caro. Ramon Calderon then hired Fabio Capello and Bernd Schuster in consecutive seasons and won La Liga in both.
It seemed that Perez had perhaps learned his lesson in his second tenure. Now, with Benitez gone, a honeymoon period is required. Come what may, Zidane won't be going anywhere until May. Another three-manager season with nothing to show for it is not an option for El Presi.
What Perez intends to do long term is a different matter. Is Zidane merely a fan-pleasing stopgap, or will he be given the chance to stamp his identity on the team and maybe build a lasting legacy at Real Madrid? January will offer a clue. There will likely be few comings and goings, but it will be telling if Zidane is handed control over matters.
It was on the Frenchman's recommendation that Raphael Varane was snapped up and he has been unwilling to hand Martin Odegaard the freedom of Castilla, despite presidential interest in the 17-year-old's rapid development. Zidane has not held his tongue on Perez's meddling in transfer dealings before, noting when Claude Makelele was sold: "Why put another layer of gold paint on the Bentley when you are losing the entire engine?"
Zidane will have his own ideas about the makeup of the current squad, and if he is able to pull rank on Perez it could be a sign of much-needed change in the structure of the club.
Equally, if Perez is intent on gradually ceding power, Zidane is the obvious candidate. Most of the other big-name options in today's management merry-go-round have been exhausted and those that might appeal are unattainable: Pep Guardiola, Diego Simeone, Arsene Wenger. Few up-and-comers are likely to be willing to sacrifice their careers on the altar of Perez's whim, either.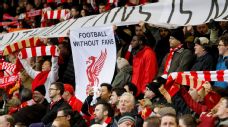 In a way, the appointment of Zidane is a perfect one from Perez's point of view. If all goes well, his position will be strengthened. If it is a calamity, he can argue that he was merely answering to popular clamour. The onus is on Zidane to make it work to his advantage and he should demand complete control over team affairs, including selection policy. It is hard to shake the notion that Benitez suffered from a haphazard approach in that regard. Dropping players that had been performing well for the Clasico in favour of half-fit ones with larger price tags, and then belatedly relegating James Rodriguez and Toni Kroos to the bench was a sign of weakness. Zidane needs to make his own position crystal clear from the outset.
Few people within the club have ever carried enough weight to challenge Perez and not come off second-best. Zidane is one who can. The politics at Real Madrid are anything but simple, but Zidane has been around long enough to have an idea of how to play that game as well. Results will be secondary to the feel-good factor for now, but they will need to come sooner rather than later.
Zidane will already have the fans behind him. If he can get the team firing as well and keep Perez's involvement in team matters to a minimum, he stands a good chance. In reality, if the France legend can't do it at this stage of Perez's autocracy, nobody can. That should serve as a warning to the president first and foremost.
Sometimes former player appointments work, sometimes they don't. Few would have bet on Roberto di Matteo guiding Chelsea to the Champions League title that eluded Mourinho and Ancelotti. Pippo Inzaghi's reign at Milan was perhaps more typical of the short-term popularist fix.
The late Jack Warner once noted, possibly apocryphally, that there was no need for his Blackburn Rovers side to sign Zidane because "we already have Tim Sherwood." Zidane now has a chance to prove Warner as wrong in the dugout as he did on the pitch.
Rob Train covers Real Madrid and the Spanish national team for ESPN FC. Twitter: @Cafc13Rob.