Karim Benzema, Gareth Bale keep Real Madrid alive in Valencia
On Sunday night, Real Madrid earned a hard-fought 2-2 draw in Valencia and saved, at least for the time being, Rafael Benitez's job as the club's coach. In a demanding match at the Mestalla, the visitors dominated proceedings for long stretches and showed a level of intensity that had been absent in previous matches, but eventually were not able not win a key contest to keep team close to the top of the La Liga table.
Real Madrid started the match with remarkable concentration before a full house. With outstanding offensive and defensive work from their front three men, Gareth Bale, Karim Benzema and Cristiano Ronaldo, and a great performance from their midfield, the visitors scored first. They later survived Mateo Kovacic's sending off and took the lead again through Bale late on, only to see Valencia draw level just a minute later. The last few minutes of the match presented both teams with chances to win it, all of them wasted.
Benitez's team will host the threatening Deportivo de La Coruna next weekend at the Santiago Bernabeu, probably wishing to build on the positive attitude and determination shown in Valencia. However, chances like this one to remain near Barcelona and Atletico Madrid in the standings will not abound in the future. It's likely that the Madridistas will rue this draw in Valencia or the defeat in Villarreal at the end of the season.
Valencia

Real Madrid
Game Details
Player Ratings (1-10; 10=best. Players introduced after 70 minutes get no rating):
GK Keylor Navas, 7 -- Late coming out of his goal on a couple of occasions and hesitant with his feet, the Costa Rican looks a lot less confident than he did at the beginning of the season. However, his save on Alvaro Negredo with less than a minute left on the clock showed his amazing skill in one-on-one situations.
DF Danilo, 5 -- Caught out of position on the play that led to Valencia's first goal. The Brazilian had started off strong, but lost energy and accuracy in his passing as the match went along. So far, his theoretical offensive aptitude is not compensating for his obvious deficiencies as a full-back.
DF Pepe, 4 -- His decision-making inside the box remained poor in Valencia. After two clumsy challenges in midweek vs. Real Sociedad, he added another one in a clash with Andre Gomes that the referee duly considered worthy of punishment. Stood out in most high crosses and covered for Danilo's erratic positioning more than once, but left Paco Alcacer free to score Valencia's second. Still far from his best shape.
DF Sergio Ramos, 6 -- Obviously not at the peak of his form physically, indeed he looked more focused and intense than in previous matches. In any case, he's still far from his best, which shows in short runs and aerial balls.
DF Marcelo, 7 -- Low-key by his standards during the first half, he appeared often in the second stanza but missed two excellent chances to score. When he decides to venture forward, very few defences can deal with him.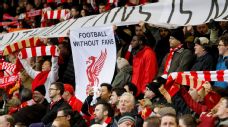 MF Luka Modric, 8 -- Resembled his best version in Valencia. Stole passes, initiated most of his team's offensive moves and was always comfortable on the ball, even when under pressure. His performances and that of Kroos are the best news that Benitez's team get from Valencia.
MF Toni Kroos, 8 -- Did not misplace a single ball in the first half (41 in total), including several long-range passes that he had not tried in months. Also recovered a few balls in key offensive positions, a good example of his team's higher defensive line in Mestalla. His set piece cross for Bale's goal deserves special mention. Perhaps Kroos' best performance in months.
MF Mateo Kovacic, 5 -- Energetic and equally devoted offensively and defensively, he added much needed bite in midfield... until it became a bit too much. His reckless 67th minute challenge indeed deserved a red card and left his team in a very difficult position.
FW Gareth Bale, 8 -- In one of his most characteristics displays, he rarely associated with others, but every time he did, his team got close to scoring. His backheel on Real Madrid's first goal, plus a clear first half penalty appeal, in addition to his lobbing header for the second goal and his chance to win the match in the final minute show that the Welshman does not need much participation to have an impact on the match.
FW Karim Benzema, 9 -- His 66 minutes were textbook stuff on how to move, pass and finish as an all-around centre-forward. He not only scored a fantastic goal, but also found his teammates -- especially Marcelo -- several times in scoring positions and even helped out defensively with an almost unprecedented level of intensity. Like most watching the match, Benzema looked extremely surprised when replaced by Lucas Vazquez.
FW Cristiano Ronaldo, 6 -- Started off well, leading the forward line and showing the energy this match demanded. However, he lost prominence as the match went by and could not finish the few occasions in which his teammates found him.
Substitutes:
MF Lucas Vazquez, 6 -- Replaced Benzema after 66 minutes. Displayed his usual work rate, but did not show the accuracy and inspiration of previous matches.
Eduardo Alvarez covers Real Madrid and the Spanish national team for ESPN FC. Twitter: @alvarez.