Cristiano Ronaldo's treble inspires Real Madrid to a comfortable win
Victory at the Bernabeu was key for the Madridistas to start off the right foot in their quest for the Undecima -- their 11th title in the top European club competition.
Despite a slow beginning of the match, in which they lacked pace and passing rhythm, the hosts only had to take advantage of a series of mistakes by both the visitors and the referee to ease their way to a comfortable win.
Cristiano Ronaldo's hat trick took his tally in the last two matches to an amazing eight goals. Even though two of them arrived from the penalty spot, the Portuguese striker seems to have recovered his best form and he was instrumental in most of his team's attacking moves.
Madrid coach Rafael Benitez should feel somewhat vindicated after the recent performances of his team: Real Madrid have now scored 15 times in the last three matches without having conceded a single goal, numbers that speak for themselves.
The only negatives of the match came in the shape of apparent injuries to Gareth Bale, Raphael Varane and Sergio Ramos, all of whom were replaced.

Real Madrid
Shakhtar Donetsk
Game Details
Player ratings (1-10; 10=best; players introduced after 70 minutes get no rating):
GK Keylor Navas, 6 -- Almost gave a fright to the Bernabeu faithful when, at 0-0, he failed to control a back pass from Varane and the ball nearly crossed the line. He recovered from that and finished the match with a great save from Alex Teixeira's deflected shot. In four matches, that's four clean sheets for Navas.
DF Dani Carvajal, 7 -- Energetic and focused, he ventured forward with more accuracy than he usually displays. Two of his offensive moves could have ended up in the back of the net, if only Ronaldo and Karim Benzema were a bit more clinical in their finishing.
DF Raphael Varane, 7 -- At the end of an impeccable first half, the Frenchman was stamped on by a Shakhtar forward and had to be replaced by Pepe during the interval. Until then, he had easily dealt with the very few occasions in which the visitors got near Navas' goal.
DF Sergio Ramos, 7 -- Like Varane, his focus during the first half made it very difficult for his opponents to even take a shot on goal. He was on the end of Taras Stepanenko's late tackle that cost the Ukranian his second yellow card and led to Ramos leaving the pitch shortly thereafter with a sour shoulder.
DF Marcelo, 6 -- Always one to provide two or three classy moments for the fans, Marcelo only appeared to enjoy himself playing with Isco on the left. Both players understand each other well and know how to dismantle any defence, especially one as raw as Shakhtar's. Marcelo's thundering shot in the 80th minute allowed Ronaldo to score his third off Pyatov's half-parried save.
MF Isco, 7 -- Less active in the first half, he influenced the match significantly after the interval. Isco exploited the available space after Shakhtar went down to 10 men. Most of the offensive production of the hosts in the second half originated in his boots.
MF Luka Modric, 7 -- An easy match for Modric, who moved the ball around flawlessly and got more flying time playing next to Toni Kroos in Benitez's 4-2-3-1. One expected more of him in the final third, but this was a match to win and not risk another injury.
MF Toni Kroos, 7 -- The comments for Modric apply to Kroos as well. His passing was outstanding, but he preferred to maintain both position and possession, rarely going forward.
FW Cristiano Ronaldo, 9 -- A hat trick is a hat trick, even if two of them came from the penalty spot and one didn't quite deserve the punishment. Ronaldo not only took his chances mercilessly, but created a few others that his teammates could have converted as well. It's obvious that he thrives when Karim Benzema is around and his one-twos with the Frenchman prove that there's more to Ronaldo than the self-centred scoring machine most of us know.
FW Gareth Bale, 6 -- Picked up an injury in his left calf after 31 minutes and was replaced by Mateo Kovacic. Looked sharp and willing to extend his good streak of football before then, but Real Madrid's slow start didn't allow him to shine.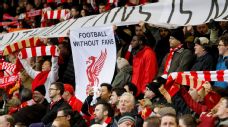 FW Karim Benzema, 8 -- A textbook lesson of how to move between the lines, how to play with your back to the goal and how to build offensive plays based on a good understanding of your teammates. Benzema also broke the deadlock taking advantage of an amateurish mistake from Shakhtar's goalie Pyatov. That said, the Frenchman can frustrate some Madridistas who demand better finishing from their starting striker. He could have left the pitch with a hat trick.
Substitutes
MF Mateo Kovacic, 6 -- Joined the match after 31 minutes and, after playing on the right wing first, after the interval moved to the right midfield position of a loose 4-3-3. He handled the pressure well and showed his skills with the ball as well as offensive intent and deft passing. However, one feels that he still hasn't played in his position. He tends to look for the centre of the pitch, so wing positions don't get the best out of the Croatian.
MF Pepe, 7 -- Another impeccable showing from a Real Madrid centre-back, he rarely had to make an effort to stop Shakhtar's speculative offense.
MF Nacho, 6 -- He maintained the level of stamina and effectiveness Ramos had displayed before leaving the pitch.
Eduardo is one of ESPN FC's Real Madrid bloggers and has been a socio since 1995. Follow him on Twitter @alvarez.