Cristiano Ronaldo must move central for Real Madrid to boost Benitez
When Real Madrid signed Cristiano Ronaldo for £80 million in 2009, they landed a seemingly unstoppable forward able to beat defenders, shoot from distance and score with both feet as well as his head.
Season after season, his game has evolved from that maverick able to create his own chances or win a match by himself toward a more mature kind of player: one who now depends heavily on the rest of the team to generate his scoring opportunities.
Ronaldo has become more of a penalty box player in recent seasons, while watching videos of his career at Manchester United unlocks long gone memories of a player who could get the ball in midfield and dribble past two or three players at speed before taking a shot from distance.
The younger Ronaldo looked fast and nimble; six years on, the current incarnation appears stronger and more physical, but slower.
Numbers support those impressions. According to WhoScored.com data in La Liga, Ronaldo used to dribble 6.2 times per match in 2009, while last season that figure only reached 3.2.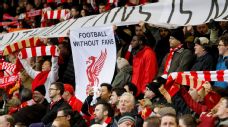 The 2015, Ronaldo also shoots less (6.4 shots per match in 2014-15 vs. 7.3 in 2009-10), but from closer distance -- 3.8 shots inside the penalty area last season compared to 3.3 six years ago. This has increased his effectiveness -- he scores 1.4 goals per match as he plays more centrally as opposed to 0.9 when he used to play as a pure winger.
This data depicts an evolution opposite to that of Barcelona's Lionel Messi. While the Argentinean has become growingly involved with the build-up of team play, Ronaldo has developed into a finisher. Messi can put his mark in the flow of the game more often, while Cristiano depends on his teammates. The Portuguese forward's game now resembles more an athletic form of Hugo Sanchez, Real Madrid's legendary striker, than his own 24-year-old self from 2009.
That said, Ronaldo will never reach the level of dependence Sanchez had on the rest of the Real Madrid team. During his best season, in 1990, Sanchez scored all his 38 goals through first-time shots, as his teammates would set him up so well. Obviously, counting on his uncanny ability as a striker, all he needed to do was finish.
Ronaldo can still create his own scoring chances and win a match here and there without much help from the rest of the team. However, he's no longer the Ronaldo who Real Madrid signed from United. In order to enjoy another huge scoring season, he now requires help from Karim Benzema, Gareth Bale and also Madrid's offensive midfielders. They need to generate both the space and the ball movement necessary for the Portuguese to excel.
Even though he understands the tactical implications of his own evolution, the striker seems slightly in denial. In a sensible decision given the context, Madrid coach Rafael Benitez experimented with Ronaldo in a centre-forward position during a couple of preseason matches, a role the player isn't a huge fan of.
In the first two official matches of the season, Benitez backtracked and started Ronaldo on the left wing, where he sees more of the ball and can exploit one of his favourite moves, cutting inside and taking a shot.
Albeit a very small sample, it's relevant to mention that in those two matches, Ronaldo has taken more shots per match (eight) than at any other point in Madrid's colours. This clearly breaks the evolution of his style that brought him to such incredible levels of scoring effectiveness. He's firing blanks thus far this season.
The fact he avoids the centre-forward position has a negative impact on the rest of the lineup. As Ronaldo's place on the left wing appears to be untouchable, Bale ends up taking a right wing role like last season or the free role behind the striker.
There are more suitable players than the Welshman for those positions in the Madrid squad. Isco as a No. 10 and James Rodriguez in both positions would contribute more to the team than Bale does.
Rodriguez would thrive in a pure winger role, with plenty of space to exploit and not having to get the remaining forwards involved; something he struggles at.
Even if Benitez allows players to rotate positions in attack, which is something we've seen often at the beginning of the season, the fact that some of them play in suboptimal roles and others are condemned to the bench makes Ronaldo's reluctance to lead the forward line counterproductive for the team.
One of the keys to a long career is recognising when and how to adapt to new roles or new circumstances.
Ronaldo has proven quite smart at this, tweaking his approach to the game to get the most out of his own abilities, and modifying his style of play to become one of the most effective scorers ever.
Now he needs to take this literally a few steps further; closer to the goal. There, he will benefit his team in two ways -- helping Benitez to choose the best possible line-up and making the most out of the chances that his teammates will create for him.
Eduardo is one of ESPN FC's Real Madrid bloggers and has been a socio since 1995. Follow him on Twitter @alvarez.