Cristiano Ronaldo was present on Wednesday as the Portuguese island of Madeira paid tribute to their most famous son.
As part of the celebrations, the airport was renamed in Ronaldo's honour as the Madeira International Airport officially became "Aeroporto Cristiano Ronaldo". Portugal president Marcelo Rebelo de Sousa was also on hand to unveil a brand new bronze bust of Ronaldo that will stand on a plinth outside the airport.
As you can see, the likeness is absolutely uncanny.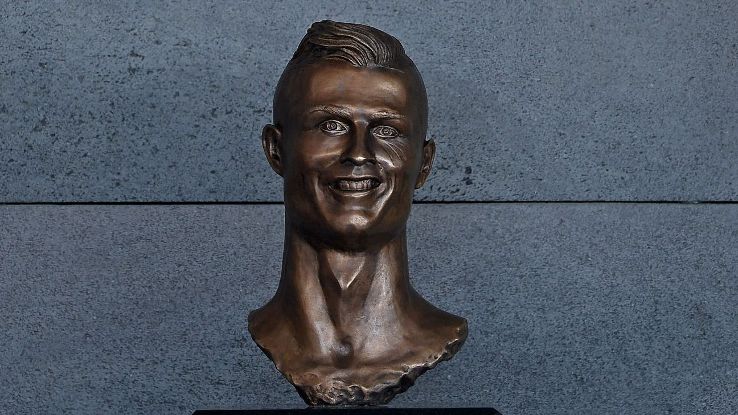 Perhaps unsurprisingly,...