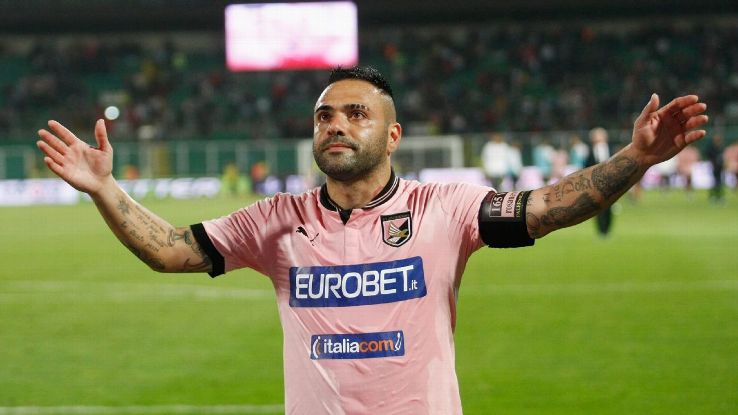 Former Palermo and Italy forward Fabrizio Miccoli could be jailed for four years after being accused of "mafia-style blackmail" to settle a debt seven years ago.
The 37-year-old, who ended his career in 2015 after a brief spell with Maltese club Birkirkara, is accused of having approached the son of a mafia boss in a bid to recoup the sum of €12,000 he said was owed to a friend by a Palermo nightclub.
Mauro Lauricella, the son of reported mafia boss Antonino Lauricella, was absolved in a similar...