Testing times for Koeman in the market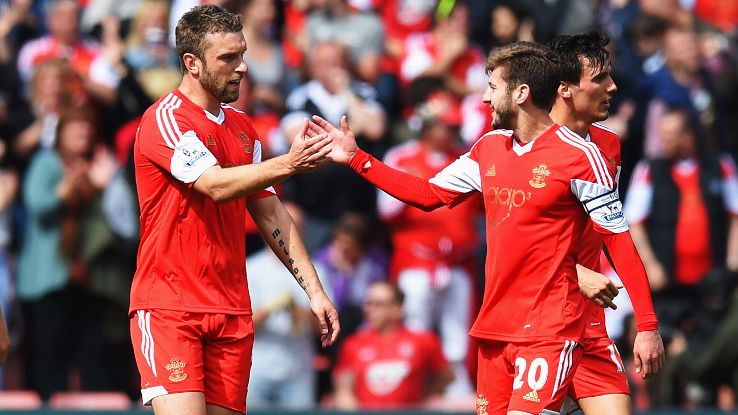 Clubs can expect a few changes in the summer transfer window but there is a feeling that the Southampton team who walks out against Liverpool on August 16 could look completely unrecognisable.
Mauricio Pochettino's departure didn't come as a shock to most people though seemingly it did to the Saints board, who had taken his word that he would sign a new contract at face value. The Argentine's exit has unfortunately sparked a domino effect of player exits that started with Rickie Lambert and right now it is impossible to predict where it might end.
In terms of coaching, the appointment of Ronald Koeman is certainly a positive. You could argue he has been a significant upgrade, given his CV. His team that includes brother Erwin, the experienced Sammy Lee and England's goalkeeping coach David Watson is both well thought out and certainly capable.
However, have they been brought in to continue Saints' progression of the past five years, or are they there to remould the club, starting from scratch? They might not have any choice. Lambert was the first to go and undoubtedly the most surprising but the club felt like they couldn't deny him a move to his boyhood club at the twilight of his career. Luke Shaw soon followed and although this move left a slightly bitter taste in the mouth, it is hard for anyone to turn down close to 30 million pounds for an 18-year-old full-back.
- Usher: Lallana a good fit
- Payne: United's shrewd Shaw move
Those whose blind faith led them to think that might be it were left very disappointed when captain Adam Lallana followed Lambert to Liverpool for 25 million pounds.
His full page advert in the local paper to say thank you to the Saints fans was a nice gesture but too little too late to save standing among many fans. The two-line official statement from the club, in severe contrast to those about Lambert and Shaw, said everything you needed to know about how they felt Lallana had handled himself throughout the process. A sad end to a relationship built on mutual respect.
But now it's all positives, right? Wrong. Both Dejan Lovren and Morgan Schneiderlin are supposedly next on the exit list. If both players leave the club's spine would be decimated and that will be extremely difficult to replace.
The club are desperate for everyone to know that any money brought in from sales will be reinvested in the squad. Every exit announcement is soon followed with reassurances that money will be reinvested but how it is will be crucial. Koeman is new to the Premier League and it may well take him time to settle into it; a task that will be made more difficult if he has half a team that need to adjust to it.
As is customary when a new manager arrives at a club, the majority of players linked to joining him are either currently playing for his former club Feyenoord or in the Eredivisie.
The two most prominent links so far are to Graziano Pelle, a prolific Italian striker from the Rotterdam club and Dusan Tadic, a Serbian playmaker from FC Twente. Many journalists believe that deals for both these players will be done soon and seemingly both Lambert and Lallana have thus been replaced.
Other notable names to be associated with moves to St. Mary's include Netherlands World Cup stars Stefan de Vrij and Memphis Depay as well as Belgian midfielder Axel Witsel. All great players of course -- and some would say that they are unlikely to join Southampton -- but Koeman's pulling power might be better than we could have ever hoped for.
Until their names are signed on contracts (for all they are worth these days) it is difficult to get too excited about them. It is all too easy to get carried away about new players coming in to the same extent it is to get depressed about those who are moving on.
In reality all fans can do is sit back and wait, reserving overzealous judgements until the transfer window proverbially slams shut.