Transfer Talk: Chelsea's summer so far
With the transfer window in full swing, ESPNFC's Chelsea blogger Phil Lythell discusses how Jose Mourinho's side are shaping up ahead of the new season.
IN -- Diego Costa (Atletico Madrid, 32 million pounds), Cesc Fabregas (Barcelona, 30 million pounds), Filipe Luis (Atletico Madrid, 16 million pounds), Mario Pasalic (Hadjuk Split, 2 million pounds)
OUT -- David Luiz (PSG, 48 million pounds), Demba Ba (Besiktas, 4.7 million pounds), Ashley Cole (released), Frank Lampard (released), Samuel Eto'o (released), Sam Hutchinson (released), Henrique Hilario (released)
Expected budget
Chelsea have already completed their transfer dealings, according to Jose Mourinho, and that is down to the raising of funds through some canny sales. This calendar year has seen David Luiz, Juan Mata and Kevin De Bruyne leave the club for a cumulative sum of 102 million pounds, not bad business for three players that were on the fringes of the first team. The fees received have supplied Mourinho with an ample war-chest, though of equal importance has been the removal of high earners from the wage bill. Frank Lampard, Ashley Cole, Luiz and Mata were all on substantially more than 100,000 pounds a week and their departures have released millions into the kitty.
Due to the accounting practice of amortisation -- a crucial element of complying with Financial Fair Play rules by spreading the cost of a transfer over the duration of the player's contract rather than registering it as one lump sum -- it has been rumoured that the Blues could splash out as much as 150 million pounds on transfers alone and still be within UEFA's operating parameters. With 80 million pounds spent to date in this transfer window there could still be a marquee purchase waiting in the wings despite Mourinho's insistence that Chelsea's business is now concluded.
Rate your business so far
9/10 - Chelsea have been pro-active since the transfer window opened which has been a breath of fresh air in contrast to recent years. The main areas that needed reinforcing were identified early, even if they were screamingly obvious, which has meant that a coherent strategy could be put in place and suitable targets pursued.
A striker was desperately needed so they bought Diego Costa fresh from shooting Atletico Madrid to glory in La Liga. With Ashley Cole's contract expiring, a left-back was required so the club secured the services of one of the most eye-catching from last season in Filipe Luis. Meanwhile, more midfield creativity and dynamism was sought in lieu of the departing Lampard and so Cesc Fabregas, a Premier League veteran entering the prime years of his career, was brought back to England from Barcelona.
It could be argued that none of that trio are currently the best In the world in their positions though Mourinho is more interested in signing players that suit his style rather than collecting a constellation of galacticos. With that in mind the erratic, if loveable, David Luiz has been offloaded for a quite staggering 48 million pounds, a piece of business that must go down as one of the deals of this or any other century.
Who should be sold?
There is very little dead wood left after Mourinho's ruthless, if profitable, culling of some big name players and it is hard to see too many current squad members leaving the club. Striker Romelu Lukaku is the one most likely to depart given the impasse between him and his manager, though it would be a surprise to see him go out on loan for the third successive season. Ideally Lukaku would stay and fight for his place at Chelsea but the striker appears to be reluctant to do so, preferring instead to be a big fish in a small pond elsewhere rather than be a professional member of a squad chasing silverware on all fronts. Should he be sold then ideally it would be to a team with whom Chelsea can cultivate a warm relationship in order to smooth over any prospective deals for their players. The names Juventus and Paul Pogba spring immediately to mind.
Ramires is another player that holds the interest of many clubs on the continent and could also be used as a makeweight. Meanwhile, the rise to prominence of Nemanja Matic together with Oriol Romeu's recent contract extension will mean that long-serving John Obi Mikel might struggle to get a game next season with rumours emerging that he is being offered to rivals at a knockdown price.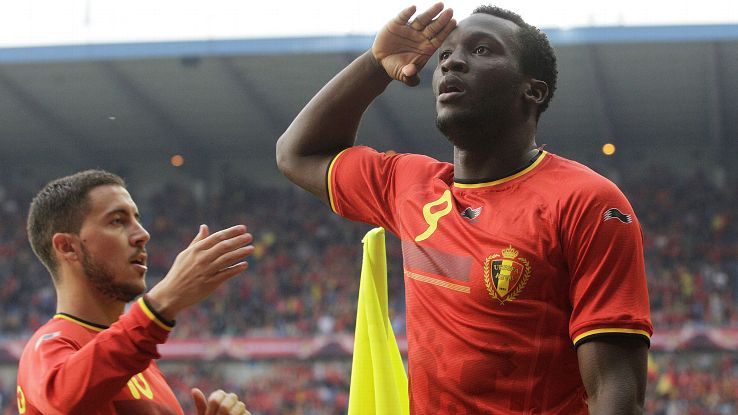 Who should be signed?
With so much business being done already there are barely any targets left. Having said that there is still room for another striker at the club, a situation which will become more obvious should Lukaku leave the club. The arrival of Costa is extremely welcome though, hypothetically, should he suffer a season ending injury in the early weeks of the campaign, it could mean that Chelsea are reliant on the misfiring Fernando Torres leading the line ahead of young Patrick Bamford, a natural goalscorer though one that has never played at Premier League level.
Strikers are always hot property so securing one is rarely easy or cheap. One player that might be available at a relatively reasonable price is Loic Remy. If he doesn't join Liverpool, he would represent a different type of striker to those already at Stamford Bridge being a pacy, poaching sort of player. There has been only brief reports linking Remy to Chelsea, but don't be surprised if the Blues gazump the Merseysiders at the eleventh hour just as they did with the signings of Willian and Mohamed Salah. Didier Drogba's potential return may just be a flight of fancy.
Problem solving: What do you need?
For years, right-back was Chelsea's problem area but the arrival of Cesar Azpilicueta and the positional conversion of Branislav Ivanovic have supplied the solution. A potent No. 9 has also been conspicuous by its absence recently so it is hoped that Costa will be the answer to that particular question. With a rock solid defence and the squad overflowing with attacking creativity, perhaps the only quandary hangs over central midfield.
The acquisition of Matic has added definite steel to that area of the pitch though a truly effective partner has yet to be found for him. Ramires endured a difficult season last time out despite his generally excellent service since joining the club and the flashes of ill-discipline that appeared when events conspired against him could see him fall out of Mourinho's favour.
The intention behind Fabregas' signing is still to be made clear which leaves the possibility open that another central midfielder will be sought with the rumour mill pointing towards Pogba. The all-action France international has been a sensation since joining Juventus on a free transfer and further enhanced his credentials with an excellent World Cup in Brazil. There has been talk that a 75 million euro price tag has been placed on him by his employers to deter suitors and it is a figure that Chelsea are unlikely to match. It is instructive, however, that Juventus director Giuseppe Marotta publicly stated that Arturo Vidal is not for sale in the wake of manager Antonio Conte's departure while making no such assurances over Pogba. Should the former Manchester United man move to Stamford Bridge before the end of August then Chelsea will look formidable to say the least.