Louis van Gaal's "awful and horrible" comments sum up Manchester United
On Thursday, Louis van Gaal complained about "awful and horrible" media stories regarding his reported offer to resign following Manchester United's defeat to Southampton last Saturday.
Never mind anything that has been written, "horrible" and "awful" concisely sum up the mess over which Van Gaal is presently presiding. All things considered -- and he gets a minor credit for last season's fourth place finish -- Van Gaal has been an appalling appointment.
Indeed, an argument could be made that United are now in a worse position under the Dutchman than when the hapless David Moyes was sacked 11 months into a six (six?!) year contract back in April 2014.
From executive vice chairman Ed Woodward's ineptitude in the transfer market to the Scot's dithering on targets, Moyes only managed to secure Marouane Fellaini in one of the most crucial transfer windows in the club's history; the summer of 2013 following Sir Alex Ferguson's retirement. But the £65 million spent on Fellaini and Juan Mata looks positively frugal compared to the £250m Van Gaal has largely wasted during his ruinous 18 months in charge.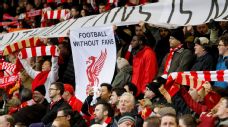 A quarter of a billion pounds has been spent, yet United are 10 points off the top of the Premier League and five behind Tottenham, who occupy the fourth and final Champions League spot for next season.
From uninspiring play on the field to making a mess off it, United are a shambles. Of the 12 players Van Gaal has signed, only Anthony Martial, pre-injury Luke Shaw, Ander Herrera and Daley Blind have suggested they'll be a success at the club while the others were either a total disaster or yet to fully convince.
Would you trust Van Gaal with another £150m in the summer? Quite how he is limping on, it seems only Woodward knows because most fans would have sacked the Dutchman by now.
This is a man accountable for the dark December of 2015; statistically the worst month in the club's 138-year history. The bleak run included the confirmation of Champions League elimination in the group stage, defeats to two promoted clubs in Bournemouth and Norwich and one of the lamest displays of recent times in the 2-0 defeat to Stoke on Dec. 26.
Van Gaal is also responsible for a team with the lowest amount of shots on target at home out of the 92 clubs to play professional football in England and Wales. Accrington Stanley, Hartlepool and Scunthorpe are more entertaining this season than the 20-times champions of England, for goodness sake.
It's preposterous and scandalous that the club have failed to score in the first half at home for 11 matches in a row, a run dating back to September when Juan Mata scored a penalty against Wolfsburg. 0-0, 0-0, 0-0, 0-0, 0-0, 0-0, 0-1 0-0, 0-0, 0-0, 0-0. What on earth is that? It's binary nonsense; not the scorelines a team packed full of expensive talent should be serving up.
To say "Manchester United are always attacking," as Van Gaal did earlier this month, is an insult to the intelligence of fans who are subjected to the dullest football the club has ever offered and everywhere you look, the statistics reflect the ghastly performances for which Van Gaal is responsible.
Only eight times in 138 years have United scored fewer than the laughable 28 goals in 23 league matches mustered so far. They've never had fewer Premier League points at this stage than their current total of 37 and a 1.22 goals-per-game tally is also the worst in the club's Premier League history.
Of course it is; these days it's a shock to even see the players take a shot on goal. They're currently on a run of two shots on target in two Premier League matches and only one United player, Memphis Depay, has scored a league goal in the first 45 minutes of a match at Old Trafford this season.
The rot has set in at United, from top to bottom. The club likes to harp on about the Class of '92 and their achievements but you wonder where the next David Beckham or Paul Scholes will come from considering the club's shabby youth structure. The under-18s are currently on a run of 11 straight defeats and the system lacks a leader, with Brian McClair having left his role as academy director last May.
United revelled in ruining other fans' weekends during the halcyon days of Ferguson's regime, scoring late, late winners to snatch victory in the most thrilling fashion. It must have been gut-wrenching to be the latest victim of "Fergie Time" but the exciting late shows have been cancelled following his retirement.
The 1-0 victory over Sheffield United in the third round of the FA Cup on Jan. 9, procured following Wayne Rooney's injury time penalty, was utterly surreal. Where last-minute winners once triggered euphoria, apathy ruled. Advancing to the next round in a competition United haven't won for 12 years should have been cause for celebration, not a shrug of the shoulders.
Horrible and awful? Van Gaal should look a little closer to home before asking for the sympathy vote.
Alex Shaw is General Editor at ESPN FC. Follow on Twitter: @AlexShawESPN.