Who will be Manchester United's manager next season?
Will Louis van Gaal be Manchester United's manager at the start of next season? That's the burning question on the minds of fans. He could enter the final year of his contract, in which he'll turn 65 years old, or might he prefer a stress-free life by the beach in southern Portugal, where he's at his charismatic best while posing for photos?
Van Gaal has not enjoyed the treatment he has received from the English media recently, and his friends feel it's unfair on him, though he received far worse while in charge at Barcelona. To get away from it, he spends his days off with his wife, and football plays no part in their agenda.
No decision has been made about his future, and, as he pointed out after last Sunday's win at Liverpool, there's still a lot of football to be played this season. United are not out of the Premier League title race and are still in the FA Cup and Europa League. They are a plodding, dull team, but stranger things have happened than the weak becoming heroes.
United have already beaten Liverpool -- twice -- as well as Everton and Tottenham this season, while they also won at Southampton and Watford. Van Gaal's side are now unbeaten in five games ahead of Southampton's visit to Old Trafford on Saturday. It has been a fragile recovery -- and the team remains far from convincing -- but it is nonetheless a recovery.
Having survived a wretched December and won at Anfield, Van Gaal's position is more secure. He still has time for the season to finish on a high, although if it was judged today he'd be considered a failure.
If it stays like this then the appetite for him being in charge next season will be minimal. Too many people have been turned off by his football, while two years and close to 100 games will be a fair amount of time to judge a manager, especially one afforded ample funds.
Van Gaal has changed in the last month, has loosening his grip. He had to, for he was losing the support of his players and it was they who took control of tactics against Chelsea game in late December.
They like Van Gaal as a person. They think he's a decent man, honest and open. If they have an issue then he fronts it up and he explains his decisions clearly. Do they think, though, that he's at the vanguard of coaching 20 years after winning the European Cup? No.
So what do the club do next? Stick with Van Gaal as planned and eventually pass the managerial baton to current assistant Ryan Giggs, who is in a difficult position and finds himself working for a boss who isn't winning over his own players or fans.
Surprising is the lack of support for Giggs becoming manager from United fans, who are often harder on their own. In one poll before Christmas -- admittedly just after the Norwich home defeat when 85 percent of fans wanted Van Gaal gone -- only 4 percent of fans wanted Giggs to take over.
Yet on the continent Giggs is considered a legend and the players at United like, respect and trust him. Some wanted him to take over from Van Gaal sooner rather than later, though that may in part be due to them favouring someone, who is usually nice, over someone who drops them from the team.
For a club that has lost too many key personnel in a short space of time, Giggs is a figure who knows United inside out. Moreover, he's completed all his coaching badges and impressed on the courses he took and, as a coach, has also learned from Sir Alex Ferguson, David Moyes and Van Gaal.
Will he be a successful manager? Nobody knows but to make judgements based on his demeanour while sitting on the bench isn't an accurate way to decide his capabilities.
He might not viewed as attractively as a proven manager and, with United tipped to become the world's richest club by next year thanks to a huge new television deal, it's not unreasonable to think that they should have the best boss on the planet.
But United are convinced -- and have been since a year ago, when they were happy with their new boss Van Gaal -- that Pep Guardiola is going to Manchester City. The current Bayern Munich manager is clever. He doesn't say where he's going because it's not in his interests, just as it isn't for his current or future club.
Guardiola is under contract with Bayern, knows he's in demand and that his word is enough. Besides, if he said he was joining City, it would undermine their current boss Manuel Pellegrini. It would also mean that City would have to inform the Premier League within seven days.
So United have not engaged in the pursuit of a manager they think they have no chance of getting. Yet flip that argument. This is Manchester United, a far bigger and more world-renowned club than City.
Guardiola has only said that he wants to manage in the Premier League, in a country where his brother's agency has opened a London office. The next television contract, starting in August 2016, is expected to see even more top players move to England.
Several of City's leading executives are fellow Catalans who worked, with success, alongside Guardiola in Barcelona. The 45-year-old likes to work with young players who don't want confrontation, who are malleable and who don't have their agents on the phone every five minutes asking why their client didn't receive a birthday cake. City's youth system is now much stronger than United's, which needs complete reorganisation.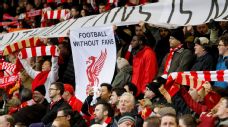 Whatever happens, Manchester United's players and management are the ones who dominate the limelight. Yet without the support of the fans, the club would be nothing. Many of the players are employees for the duration of their contracts, while supporters are around for life.
United fans die every day around the world and some better known than others. Gary "Coco" Thompson, who passed away this week, was among the hardcore who travelled to games around the globe. Born in and bred in the inner city Manchester area of Hulme, he had a tough upbringing but became a familiar face at games during his teens.
He was a hard man who was obsessed with United and fashion. He'd go to Leeds in a tweed jacket and deerstalker hat or Liverpool wearing yachting boots. In later years, he had a replica European Cup made and would take it to pubs where United fans drank, often in celebration.
Fan bases at any club are made up of a diverse range of characters and they're richer for it. Football is a great social leveller but the match day culture at United continued to thrive because of people like Coco.
Andy Mitten is a freelance writer and the founder and editor of United We Stand. Follow him on Twitter: @AndyMitten.