Wayne Rooney's form encouraging for Louis van Gaal and Man United
Wayne Rooney produced perhaps his most encouraging performance of the season in Tuesday's thrilling 3-3 draw at Newcastle United.
It wasn't just his two goals and fine assist for Jesse Lingard, it was the manner in which they came about. He has struggled more than one might expect from the penalty spot in his career, but he followed his last-minute, match-winning spot kick against Sheffield United in the FA Cup with a calmly dispatched effort at St James' Park.
He provided an excellent reverse pass for Lingard to score United's second and thrashed a drive into the top corner with all the venom of old. During a troubled season for Manchester United fans, this was an outing from Rooney that all can celebrate. The wider hope is that it is a sign of a resurgence.
Newcastle United

Manchester United
Game Details
Louis van Gaal's men should have won at Newcastle, and they would have had Lingard and others been more ruthless at key moments. Yet beyond that, it would have been satisfying for him to see Rooney assume responsibility to such great effect.
The more cautious among the optimists might point out that Newcastle are a team against whom several sides have prospered this season, given that they have the second-worst defensive record in the league, but the assurance of Rooney's play bodes well. However, it should not lead to further claims that Rooney's best position is at No. 10, although sadly, it probably will.
Rooney as a No. 10 is like the Wesley-Sneijder-to-Old-Trafford transfer rumour; a zombie feature of United life that, against all odds, will not die. At this stage of his career, Rooney is not a No. 10, and even when he played that role alongside Ruud van Nistelrooy, he never truly was.
At his physical peak, he was never a calm, methodical orchestrator, carefully drawing up attacks with the diligence of a nerdy schoolboy poring over his chemistry set. No, Rooney has always been the class tearaway, school tie fastened around his forehead and catapult sticking out of his back pocket. He has always been a free-spirited soul, roaming the field where he wishes.
Rather than being a No. 10, he is a No. 9 with unusually good playmaking ability. Forwards who are as good at playing off the shoulder of the last man are not normally so generous or creative when they have the ball in scoring position.
Rooney has always been a deceptive footballer, so much so that even at 30 there's still a discussion over his best position. At this stage of his career, there has been the perception that his poor performances have been due to a lack of application.
There certainly have been matches where he has seemed sluggish and reluctant to run at players. Yet this may not be because Rooney cares too little, but because he cares too much. One of Rooney's most agitated performances -- which, given the passion he has brought to his career, is saying something -- was for England against Algeria in the 2010 World Cup, a game that resulted in a 0-0 draw.
Though Algeria have since shown themselves to be far tougher opposition than many gave them credit, Rooney was so angry at that disappointing result that he immediately criticised England fans for booing the team. It was a telling moment.
Rooney's first touch has often been subject to criticism, but there are also periods of his career when it has been superb. One explanation for this, beyond any issue of technique, may be that there are times when he simply seems so tense that the ball flies off him -- that he is forcing the game, rather than letting it come to him.
If United are to prosper this season, and return to the Champions League, Rooney must let the game come to him. This will be far harder to achieve in practice, given that he may feel a considerable burden as the leader of this squad.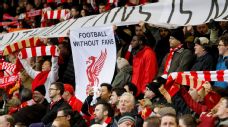 He is no fool and is aware that his physical prowess, so long a cornerstone of his game, is not what it was. At the same time, he must look around a dressing room where very few of his teammates know what it is to win trophies with Manchester United.
It must sometimes be a strange feeling, given that he entered that same dressing room at 18, surrounded but not overawed by many of the club's greats. Now, given his status as the club's captain and highest-paid player, he is called upon to lead them through one of their leaner periods of recent times.
It is no surprise if that pressure has adversely affected him at times and it is perhaps a sign that United should invest in some more experienced players either this month or in the summer.
For now, though, it is a relief to see Rooney playing with some of the freedom that has enabled his very best form in seasons past.
Musa Okwonga is one of ESPN FC's Manchester United bloggers. Follow on Twitter: @Okwonga.